Supporting the journey
to excellence
The National Society of High School Scholars (NSHSS) provides a wide range of opportunities that align with your journey from high school to college to career. In addition to awarding more than $2 million in scholarships to qualified applicants each year, NSHSS and our partners offer internships, study abroad, summer programs, discounts on educational services, and more.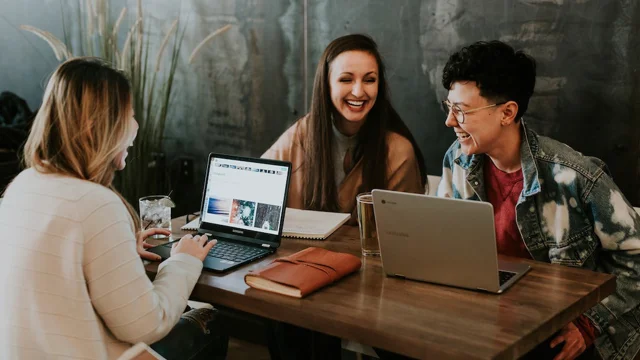 Scholarships, webinars, and more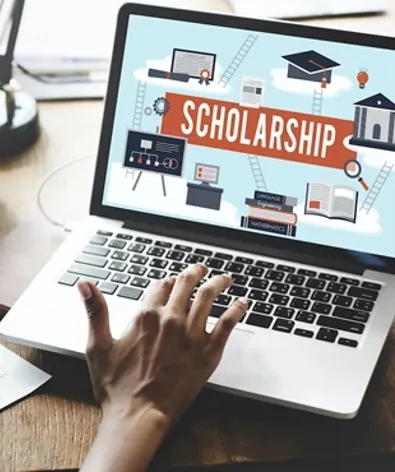 Apply for Scholarships
Check out our scholarships for strong leaders, academics, science smarties, and more.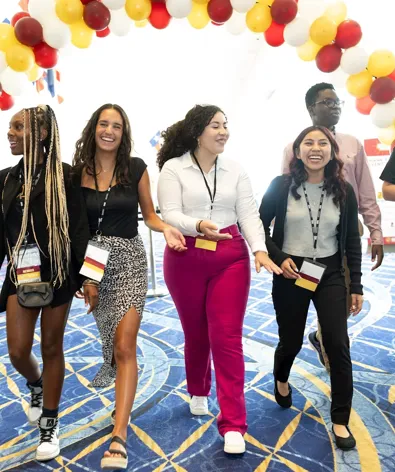 Attend Events
Our upcoming events and webinars can help you keep your focus on the future. Check out these tips on selecting colleges from NACAC President Todd Rinehart.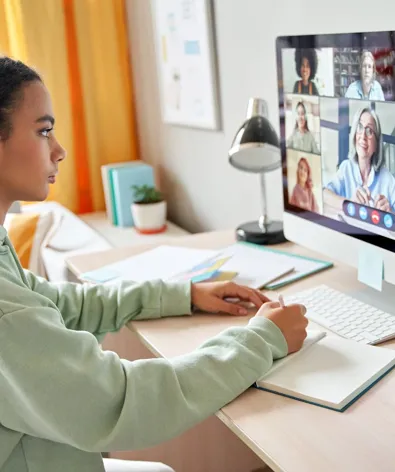 Free Webinars
Our webinars can help keep you focused on the future. See what is coming up, there is something for everyone!
Claes Nobel
"There is a special place in my heart for encouraging and recognizing the youth of the world." -- Claes Nobel, member of the Nobel Prize family and co-founder of NSHSS
Member Spotlight

Fatima Elfakahany
Emory University Class of 2020, Aflac Scholar Award Recipient
NSHSS has been an excellent support network. It has been an incentive to achieve, a reward for success, and a reminder of excellence. It has given me incredible opportunities for my education and for my own personal growth. I would not have had the same experiences and come out the same person had I not been part of NSHSS.

Trinity Johnson
Mary Persons High School in Forsyth, GA, NSHSS Ambassador
I'm a student ambassador and member of this organization and I absolutely love it ! It is so full of opportunities within college and your future careers.

Helena Coloma
Harvard University, NSHSS Student Council VP, STEM Innovation in Artificial Intelligence Scholarship Recipient
NSHSS provides its members with career/college workshops and scholarship opportunities of various areas for entrepreneurship, STEM, arts, etc. I received both scholarship money for college and became a member of the official NSHSS Student Council team soon after accepting my invitation!
World Betterment Initiatives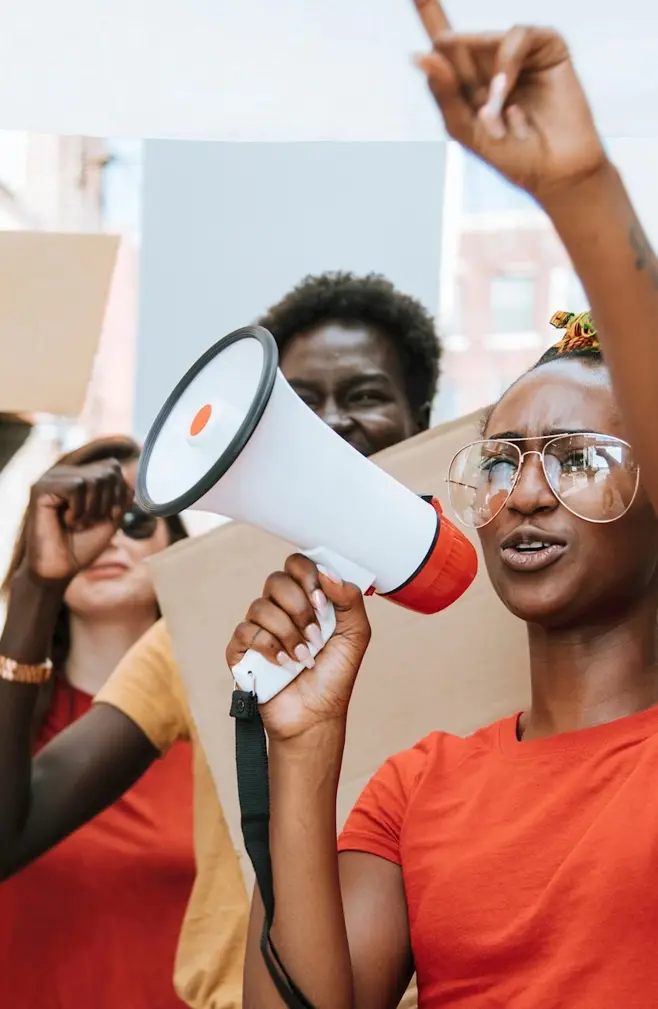 World Betterment Initiatives
A View of The National Society of High School Scholars
Hear what some of our scholarship winners, corporate leaders, educators and the highest-achieving students have to say about what membership in NSHSS means to them and their futures. Membership is by invitation only to those students who have achieved at least one of our rigorous academic criteria. NSHSS provides students with lifetime access to a variety of experiences and resources including scholarships, leadership and study abroad programs, service activities, and partner offers. NSHSS has much to offer a high-achieving student looking for a way to make an impact in their school, community, and the world.
Meet the $10,000 winners of the NSHSS
Be More-A-Thon
These are the 10 winners of the $100,000 Be More Fund who competed for a $10,000 grant during our 2022 Be More-A-Thon. These NSHSS members and educators impressed the judges with their initiatives that strive for world betterment.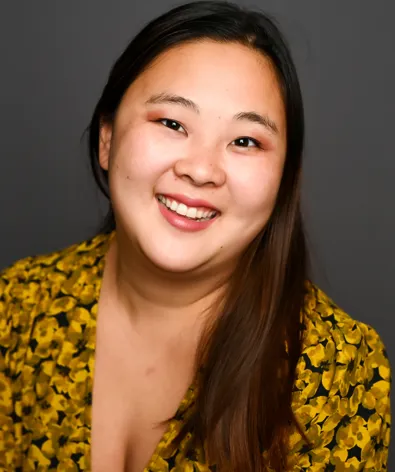 Lora Mcmanus-Graham
Lora Mei McManus-Graham serves as an independent DEI consultant and the PK-12 Chair of Equity & Instruction at The Blake School in Minneapolis, Minnesota. As the product of two Los Angeles independent schools, she is deeply passionate about inspiring change from within. A former K-12 teacher, McManus-Graham focuses specifically on actionable steps to reconcile school culture and create schools in which families and employees of color feel not only in the space but of the space—the critical difference between inclusion and belonging. She also led the team that developed the My-Space virtual reality experience that envisions aspirational spaces of belonging and joy for historically marginalized groups. McManus-Graham holds M.A. in Curriculum and Instruction & Education Administration from Cal State Channel Islands, where she authored "Experiences of Discrimination and Microaggressions towards Women of Color in Independent School Headships."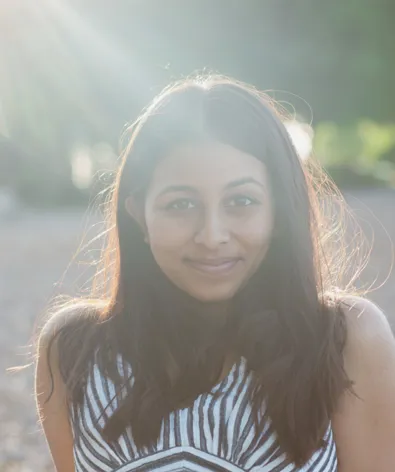 Jiya Gupta
Jiya attends Mission San Jose High School in Fremont, CA. Jiya is an advocate for climate change and environmental preservation within her community. She co-founded WifiMist, an organization designed to experiment with optimal antenna/ hotspot locations and creates Facebook ads that attract 50 new customers/per day.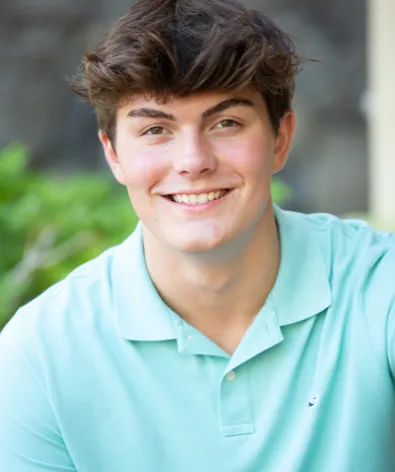 Chase Hartman
Sixteen-year-old Chase Hartman co-founded a non-profit called Eco Brothers and an award-winning book distribution project called "read.repeat." and has been focused on improving literacy rates and helping the environment for the past six years. He's collected and distributed more than 200,000 books and impacted the lives of more than 45,000 students in Hillsborough County, Florida. Chase champions the need for more books-with-diversity and dual language books in local Title-1 schools and has worked to raise more than $110,000 to support this cause and various environmental projects.
Chase is an Eagle Scout and Student Government Vice President at Sickles High School in Tampa, Florida. The following awards have recognized his community service: the Tampa Bay Lightning Hockey Team Community Hero of Tomorrow award, Florida's Prudential Spirit of the Community honoree, and the EPA's President's Environmental Youth Award winner. He serves on the Points of Light Youth Council, promoting volunteerism to young people across the country.
Chase's goals are to continue competing in swimming at the collegiate level and earn bachelor's degrees in Journalism and Psychology.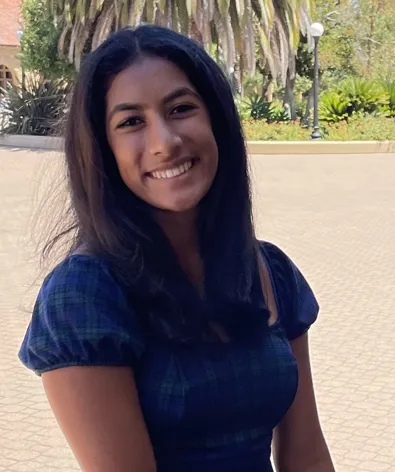 Niveda Mahesh
Niveda Mahesh is a high school senior attending Woodbridge Senior High School in Woodbridge, VA. She is a three-sport varsity athlete in rowing, field hockey, and basketball. If not competing on the water, field, or court, she loves strength training at her local gym. She is a passionate leader in her school and community. She is currently the President of her school's National Honor Society. As the Founder and President of her nonprofit organization – 4Girls 4Change (www.4G4C.org) since February 2021, she has helped raise over $18,000 to support several ongoing projects in her local community. Today, these projects support a wide range of beneficial community related activities, including – homeless shelter and support services, food donation drives, COVID-19 relief efforts, and clothing drives for Afghan refugees. 
 
Niveda has also been an active Girl Scout since third grade. In August 2022, she won the most prestigious Gold Award for her "Reducing Food Wastage in Local Restaurants" project. She is a passionate environmentalist at heart and plans to major in college in environmental science, with a focus on policy, governance, and sustainability. Her long-term goal is to become the Chief Sustainability Officer of a socially responsible and earth-centric company.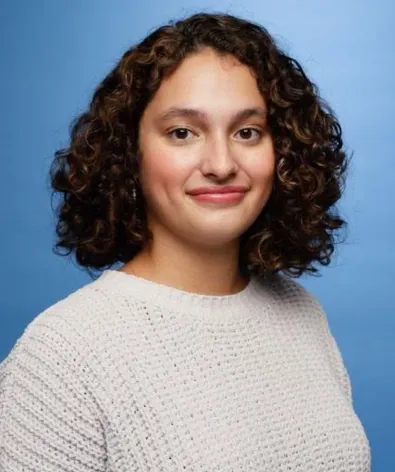 Victoria Buendia-Serrano
Every child deserves a warm welcome and necessities, yet New York City public schools are entirely overwhelmed and unprepared to assist the over 100,00 students in temporary housing. This number has only grown with the arrival of over 5,500 migrant students and their families. My objective is to use my nonprofit, Forming Futures, which creates kits with hygiene and school supplies for low-income families, to help New Yorkers in temporary housing, especially migrants. In the winter months, these families need our assistance more than ever. So far, Forming Futures has distributed over 2,500 kits and nearly 50,000 products, including clothing, through schools, shelters, and religious institutions. With the Be More grant, Forming Futures will be able to distribute an additional 340 kits containing school supplies, hygiene necessities, and winter basics like a hat, scarf, and gloves which migrant families especially need. Join us at https://formingfutures.org/ in our mission to help families form a brighter future.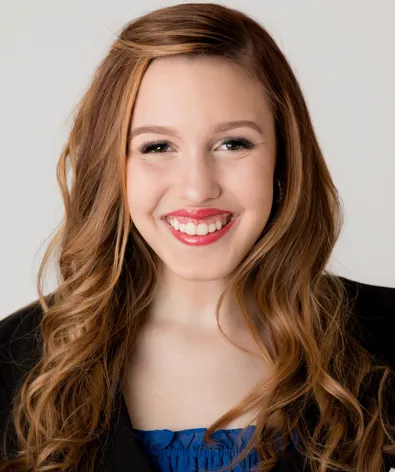 Abigail Johnson
Veterans Tech Support (www.veteranstechsupport.com) was founded in 2022 by 15-year-old Abigail Johnson. VTS provides computer education and the supplies needed for it to veterans organizations. Abigail is increasing the quality of life for the veterans she serves by improving critical skills. Abigail is a student at Davenport North High School and Eastern Iowa Community College, where she is simultaneously enrolled in pursuing her high school diploma and associate of arts. She is a varsity cheerleader, on the tennis team, student council, in the anime club, science bowl, yearbook, junior optimists international, cultural diversity club, and on the youth leadership team. Outside of school, she is the First Vice President of Iowa's Children of the American Revolution and the President of her society, a Grand Officer for Iowa in the International Order of Rainbow for Girls, and actively involved in her American Legion, where she is a member and loves to read, write, draw and sing. After High School, she hopes to pursue a medical degree and bring her technology skills to cardiovascular surgery.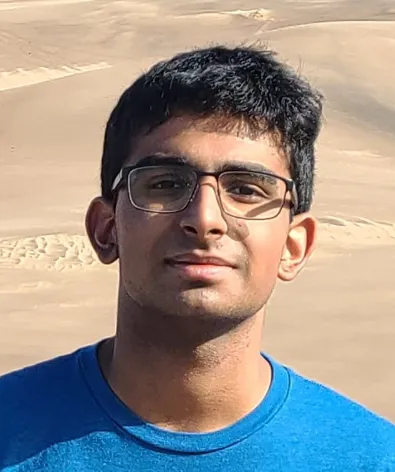 Aditya Krishnan
Sixteen-year-old Aditya Krishnan is from Lake Nona in Orlando, Florida. His love for Math and Algebra stemmed from his favorite math teacher Mr. Chris Hall. He thought of, designed, and created his app Algebraic! after spending his sophomore year summer assisting with an Advanced Math camp. At the end of the camp, Aditya wanted to do more for the children he taught Algebra. He always wanted to help his community in many ways. Whether volunteering at Ronald MacDonald or handing out school supplies to less advantaged kids, Aditya believes in constantly giving back to the community. He tutored in English, Geography, Math, Geometry, and Algebra. Aditya created Algebraic! because he realized that several kids wanted to practice beyond their summer camp hours. Aditya believes that no child should be left behind in this difficult post-COVID era, wherein students struggle to understand Algebra which is essential for exams like the SAT and PSAT. With his grant from the Be More Fund, Aditya hopes to improve on personalized training.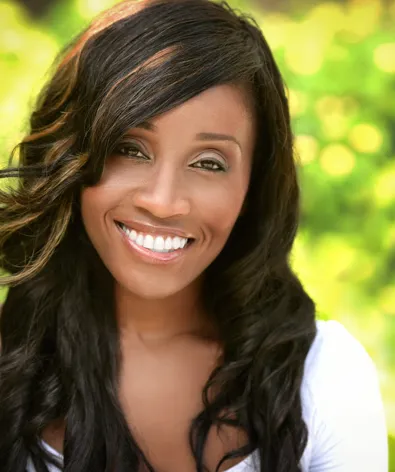 Kiesha Wallace
Keisha Wallace is the Founder and CEO of Acewall Scholars LLC, an educational support agency holistically designed to meet the unique needs of each child. With degrees in Industrial Systems Engineering from the University of Alabama in Huntsville and Applied Mathematics from Oakwood University, Keisha uses her experiences, knowledge, and curiosity to provide an engaging and inspiring approach to education. With a combined 15 years of experience in K-12 and collegiate education, Keisha works to bridge educational gaps and provide a deeper understanding to all her students and mentees by enriching their minds, body, and spirit. An avid public speaker, coach, and educator, Keisha works tirelessly to change the world for the better by inspiring one child at a time to reach for the seemingly impossible, knowing that they can make anything a reality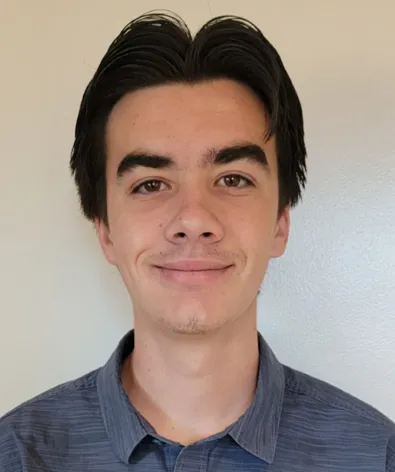 Jesse Rupe
Jesse Harmen Rupe lives in southern California and loves to create inventions. Jesse plans to start JHR Innovators, a company to help the world in any way he sees fit. He adores music and spends his days being social with friends. Jesse has developed an optimistic view of the world and wants to spread good where he can. See a need, Fill a need!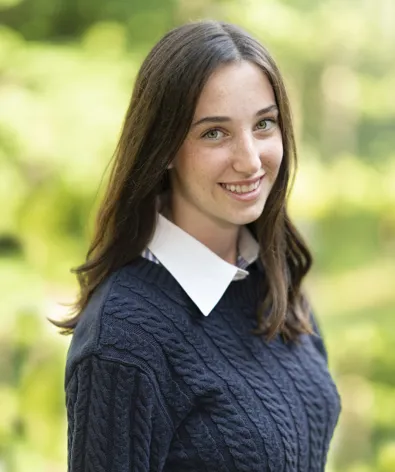 Alexandra Van De Kieft
There are three primary issues in healthcare that must be addressed: equity, trust, and misinformation. The COVID-19 pandemic exposed and exacerbated global medical inequality, increasing barriers to care. The increased use of social media and the availability of unverified sources intensified public confusion and contributed to widening public mistrust of the healthcare establishment. The wealth of information, coupled with some posing as experts, restricted individuals from attaining proper medical guidance and contributed to greater animosity toward honorable healthcare professionals who advocated for vaccination, masking, and social distancing to achieve better control of the global crisis. Today, demographics continue to define individuals' health and their experiences with healthcare, resulting in extreme disparities.
Harnessing the newfound power of virtual communication, Alexandra worked to build MedNews Week with the leadership and mentorship of Dr. Yan Leyfman. As a free 1.5-hour conference where global leaders in medicine without profit motives gather to educate a diverse global audience about the latest developments in dozens of medical specialties, the primary goals are to combat healthcare misinformation, contribute to international healthcare education, and combat healthcare inequity in an accepting, accessible space for people of all backgrounds to learn. In its first year, MedNews Week has reached more than 79,000 attendees from over 60 countries with 88,000 social media subscribers.
Our partners and member associations