Our commitment to World Betterment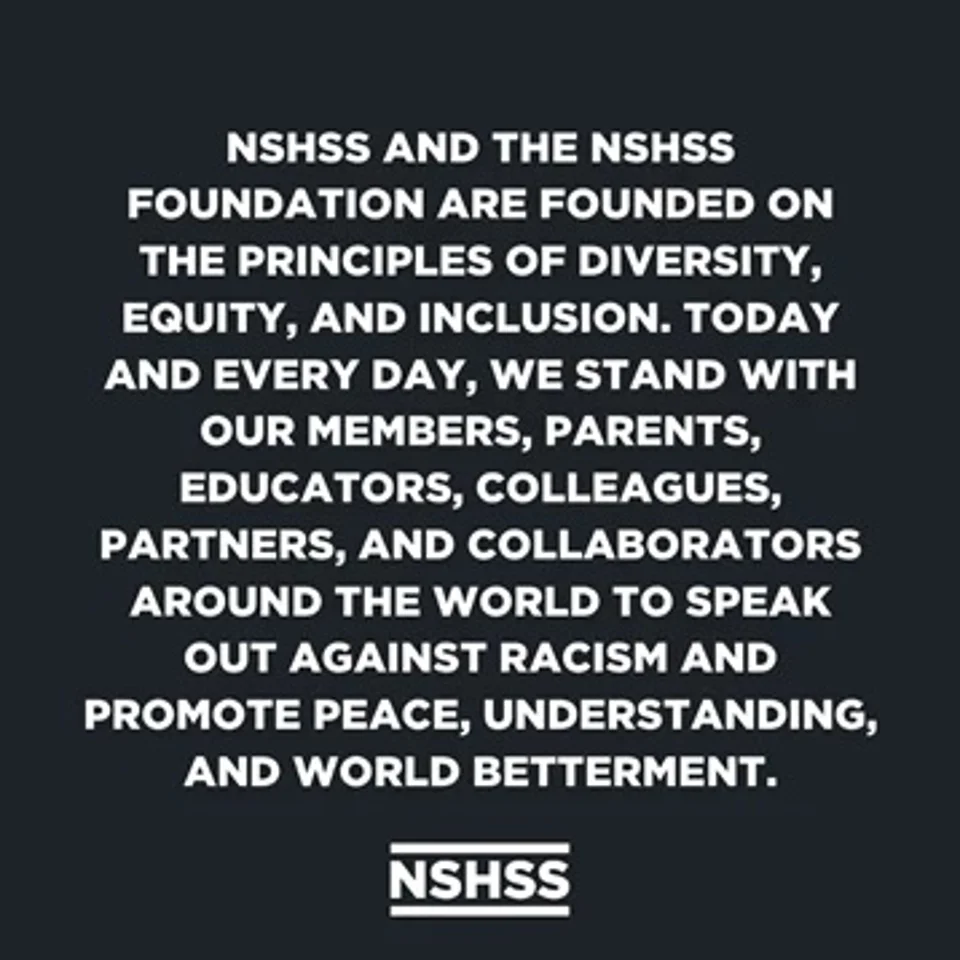 Since our founding in 2002, by Claes Nobel, a senior member of the Nobel Prize family, our mission has been to support all youth in their pursuit of education to better themselves and the world. Our membership-based organization welcomes any upstanding student who meets any one of our eight objective membership criteria. Our diverse and inclusive network of members, who are 60% BIPOC, 40% White, and 24% first generation in their families to attend college, spans 2 million members in 170 countries and 26,000 high schools around the world. We offer fee waivers for our lifetime membership to eligible high school students who may be experiencing financial hardship.
To our core, we believe that equal rights are human rights. The NSHSS staff is a small, mighty, and diverse team. Being an organization whose mission fundamentally supports diversity, equity, and inclusion allows us to be nimble when we see a need to add resources to better support our members around the topic of inequality and the systematic oppression of historically marginalized groups. This applies to the BIPOC, AAPI, and LGBTQ+ communities at large, the Black Lives Matter movement, and female leadership, including women of color. To this end, we have responded to the crisis of social injustice by committing additional scholarship funds as well as staff time devoted to curating content and fostering dialogue around the topic. We are in the early stages of planning a panel led by two NSHSS Foundation board members who have spent their careers promoting diversity, equity, and inclusion initiatives. And we are creating a resource page to help educate and provide tangible advice on how to be an ally. The voices of our young members are an important component of this effort and we will continue to celebrate the work that they are doing to effect positive change in their communities.
In addition to dedicating additional resources for social and racial justice content and scholarships, we are similarly developing material around voter awareness to underscore the need for diverse representation in government to create lasting changes and reforms. Our members are doing amazing things to promote world betterment and fight systemic inequalities, and we are committed to sharing their stories and supporting their work. NSHSS is excited to announce a new $100,000 Be More Fund to reward individuals who have started nonprofits or are pursuing innovative passion projects that will make the world a better, more equitable place.
Our work is ongoing and responsive to the rapidly changing world in which we live. Please join us as we learn to support each other TOGETHER!
James W. Lewis
President and Co-founder, NSHSS