Collegiate Council
Are you a college or university student who goes above and beyond to carry out the NSHSS mission of world betterment, academic excellence, and community service? NSHSS Collegiate Council members embody these qualities. They are exemplary college and university students who are eager to share their experiences, advice, and tips and tricks with high school students to help usher them into the next phase of their academic pursuits.
NSHSS Collegiate Council members come from all over the world and provide high school students with information on NSHSS programs, scholarships, and activities as well as advice on surviving freshman year and college life in general. Our Collegiate Council members join for the leadership opportunities and the ability to mentor the next generation of NSHSS members.
Eligibility: You must be currently enrolled in a college or university to apply.
To connect with one of our Collegiate Council members or to find out more about joining, email us at collegiatecouncil@nshss.org
Sign in to your Member Dashboard to apply today!
Applications are open year-round but reviewed on a rolling basis twice per year:
Fall Application Review: October 15- December 1
Spring Application Review: April 15 - June 1
Typical responsibilities include
Engage with Members: Connect with our vibrant NSHSS community and keep them informed about our latest programs and initiatives. 

Outreach and Awareness: Make an impact by participating in NSHSS-focused activities such as blogging, volunteering at our events, or offering peer-to-peer mentoring. 

VIP Speaker Introductions: Have the honor of introducing VIP speakers at live events, adding your unique touch to these special moments. 

Guest Speaker: Share your knowledge and experiences by serving as a guest speaker at our monthly Ambassador Leadership meetings. 

Social Media Takeover: Take the reins of NSHSS' social media platforms, offering a captivating "A Day-in-the-Life of an NSHSS College Student" experience through Instagram and Snapchat. 

Promote Opportunities: Help spread the word about scholarships and other exciting prospects via our social media channels. 

Connect: Network with like-minded peers in our quarterly virtual meetings and our dedicated Slack channel. 
Collegiate Council Executive Board
Want to contact a Collegiate Council Executive Board member for questions? Email: CC_ExecVP@nshss.org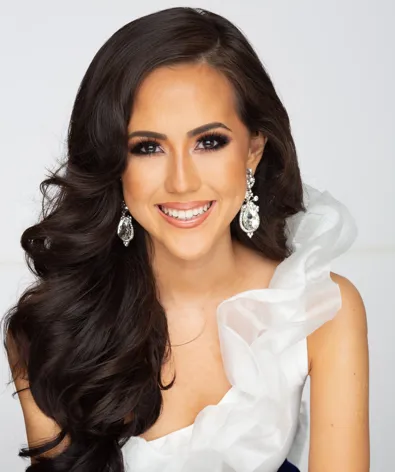 Emily Smith
Collegiate Council Executive Board President
University of Hawaii (Mililani, HI) - Communication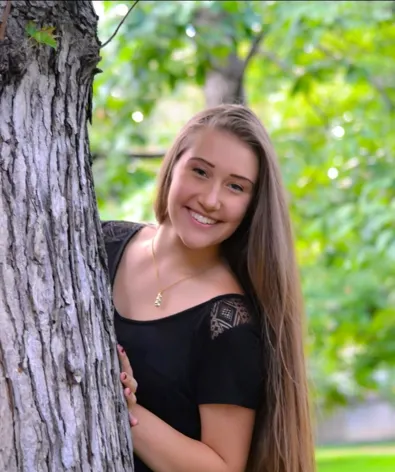 Annika Schneider
Collegiate Council Executive Vice President
Lund University (Lund, Sweden) - Criminology & Psychology
Helena Coloma
Vice President of Member Engagement
Harvard University (Tracy, CA) - Biochemistry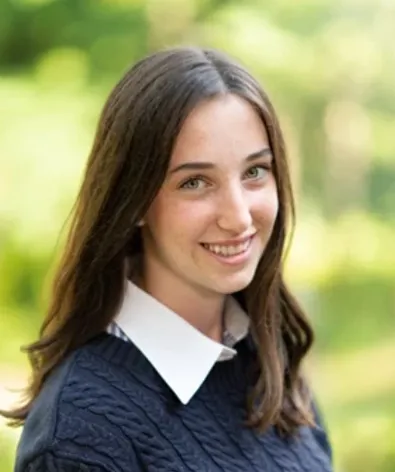 Alexandra "Lexy" Van de Kieft
Vice President of Member Engagement
Cornell University (Ithaca, NY) - Industrial and Labor Relations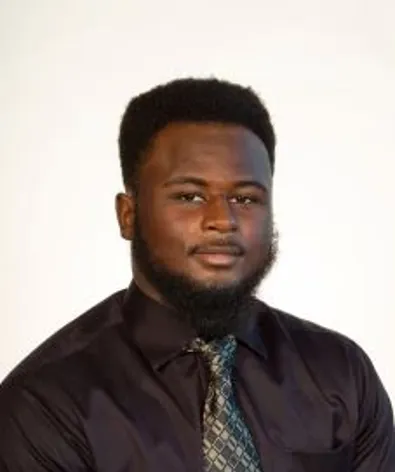 Eljin Rhymes
Vice President of Scholarship Development
Florida Agricultural & Mechanical University (FAMU) (Tallahassee, FL) - Industrial Engineering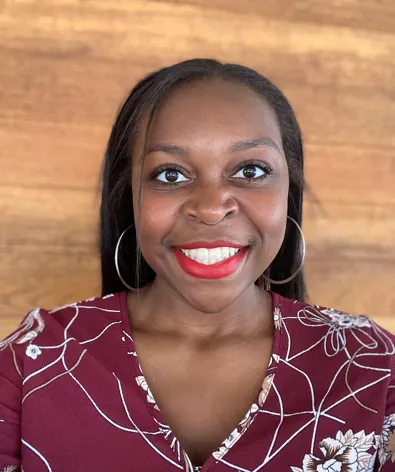 Alexcis Johnson
Vice President of College Admissions
Princeton University (Princeton, NJ) - Neuroscience
Tell us something good
Our Collegiate Council members are always doing something incredible. Whether it's founding nonprofits, earning an academic award, designing life-changing medical devices, or winning a sports championship, we want to hear from you! You're an inspiration to us here at NSHSS, and we think your accomplishments will inspire our members, too.
Submit your achievement here for a chance to be featured on the NSHSS blog, social media or in our quarterly Scholar's Journal!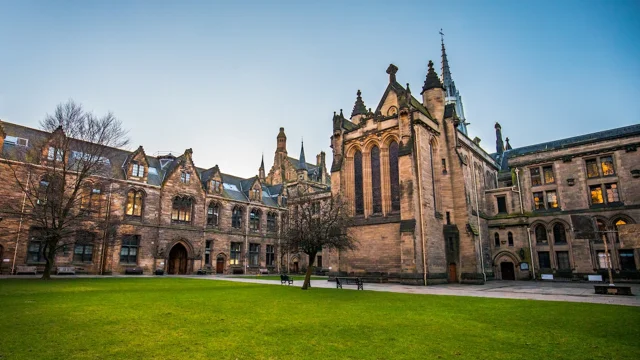 Featured NSHSS Collegiate Council Members

Danielle Geathers
MIT, Class of 2022, Mechanical Engineering
Danielle Geathers was born and raised in Miami, Florida, and is currently a sophomore at MIT studying Mechanical Engineering. At MIT, she is the President of the Undergraduate Association. This past year, she served as the Officer on Diversity and chair of the Community and Diversity Committee. In high school, Danielle was the founder of her school's Black Student Union and awarded the Coca Cola, Burger King, Foot Locker, and Women and Girls in Soccer scholarships. Last summer, she created A Seat on the Bench, a political action committee to help elect black women to the judiciary. Danielle aspires to be a patent lawyer and plans to attend law school after graduation.

Destiney Johnson
Grambling State University, Class of 2022, Computer Information Systems & Cybersecurity
Destiney is a student at Grambling State University. She's studying Computer Information Systems with a minor in Cybersecurity. Destiney keeps busy with her involvement in the GSU QuizBowl, Student Leadership Initiative, FSUB Favored Student Union Board, and the Honors College. On top of all that, she is also an ambassador for BM4F, a nonprofit that promotes clean water and environmental education. After graduation, Destiney hopes to utilizer her computer and Information Systems knowledge to help those in rural communities where tech companies Information Technology developers are limited or non-existent.

Haileigh Rife
Millikin University, Class of 2022, Human Services
Haileigh is currently attending Millikin University as a Human Services major. She eventually plans to get her master's degree in social work as she's always had a passion for helping people. She has been a part of NSHSS since 2016 and has loved every minute of it - from social media takeovers, to member events, to networking! Networking and professional development have been the biggest things that Haileigh says she has gained from NSHSS. She has made so many connections and friendships through NSHSS that she will cherish forever.

Raluca Narita
The University of Texas at Dallas, Class of 2023, Biology and Healthcare Management
Raluca Narita is the Founder of the Win STEM Foundation, a nonprofit organization aimed at supporting and recruiting ambitious women to pursue STEM careers. She is a Sophomore at the University of Texas at Dallas where she is double majoring in Biology and Healthcare Management. As a student on the pre-medical track, Raluca plans to attend medical school and pursue a career as a physician. As of Summer 2020, she is pursuing her Emergency Medical Technician (EMT) certification at her University to gain both clinical and patient assessment experience before she finishes her undergraduate degree and applies to medical school. In her free time, Raluca is an avid reader and writer and is in the process of editing her first urban fantasy novel. She also enjoys studying martial arts and ice skating with her friends and family during public sessions at the local rink.

Umar Mirza
North Carolina State University, Class of 2023, Biochemistry; Biological Sciences (BS): Integrative Physiology and Neurobiology
After leading the STEM club at his middle school, Umar began to work with schools and the community around him to shape, grow, and lead STEM education and innovation. Starting his work under the name "Tech Gets Real" (now Education Experts - umarmirza.net), Umar began teaching students as young as four years old about the basics of STEM what it has to offer. During his internship with Discovery Place Education Studio, Umar learned to create curricula centered around STEM, facilitated professional development sessions to educators, and completed a project that resulted in a functional open-source product that can be utilized to teach students about STEM. Additionally, he became a program facilitator and volunteer for his local library system leading summer camps and sessions centered around 3D printing, robotics, coding, engineering, and chemistry. Through his engagement in STEM, Umar has been featured at the Charlotte Mini Maker Faire and the North Carolina Technology in Education Society Conference several years.

Whitney Klein
Saint Charles Community College, Class of 2023, Communications
After finishing her General Education courses, Whitney plans on gaining a Communications degree from a four-year university. She hopes for a career in Social Media or Public Relations after being inspired by her journalism program in high school where she was given the opportunity to explore different types of art and writing. This program led her to win multiple awards in graphic design, editorial writing, and social media. In her free time, Whitney enjoys volunteer work, such as reading to preschoolers in underprivileged areas with Ready Readers, teaching art classes to foster kids with Bringing Families Together, and working events that benefit veterans with St.Clair's Hearts. These programs gave her the opportunity to make connections and have experiences that she'll never forget, just as the NSHSS Collegiate Council Leadership Program is doing now.

Maria Velasco
University of North Texas, Class of 2024, Bilingual Education
Maria's plan to study bilingual education is to have the opportunity to work with younger kids. Having experienced the same challenges growing up, Maria can say that it truly changed her life to be able to work with individuals that are similar to her. She was heavily involved in high school with leadership and community service groups which truly helped her find her passion. Maria is also grateful and excited to continue to serve NSHSS while in college!

Skyler Blalock
The University of Texas at Austin, Class of 2024, International Relations and Global Affairs
Apart from high school, Skylar is a dual-enrolled student in Southwest Texas Junior College where he plans to graduate with his associate's degree and then move on to attend the University of Texas at Austin, majoring in International Relations with a minor in Government. Eventually, he hopes to attend The University of Texas School of Law. Prospectively, Skylar's goal is to give back to his community by protecting those who most need it, finding compromise, and defending the rule of law. During his leisure time, he enjoys reading biographies, keeping informed of laws being debated, and watching historical documentaries.