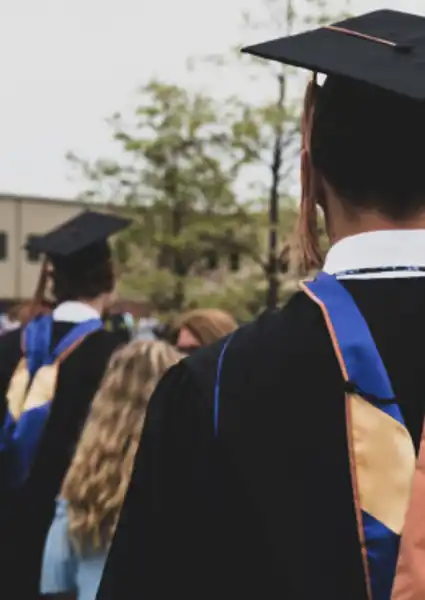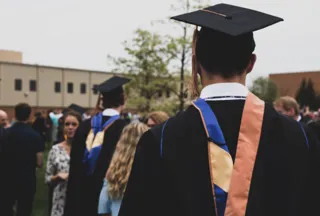 Empowering You on Your Path to Success
Scholarships
Take advantage of college scholarship opportunities to help you reach your potential and pay for college, international study abroad, summer programs, and even graduate school.
High school and college scholarships are available to all students in the areas of academic excellence, entrepreneurship, leadership, literature, medicine, music, STEM, sustainability, visual arts, and more.
Congratulations to our scholarship recipients!
Please read below for eligibility requirements along with the appropriate open and close dates for each scholarship. Check out the below programs frequently, as our programs open and close throughout the year. Please note that applicants may not win more than one scholarship per calendar year.
Have questions about scholarships? Check out our FAQ page HERE.
0

%
of NSHSS members
First in their family to attend college
$

0

+
Awarded
In scholarships awarded annually.
0

+
Countries
With NSHSS members globally
Help fund your college experience
Leverage scholarships to unlock your potential, fund college, study abroad, summer programs, and graduate school. NSHSS and partners provide $2M+ in annual scholarships. All students can apply for scholarships in various fields like academics, entrepreneurship, leadership, literature, medicine, music, STEM, sustainability, visual arts, and more. Hear from recent winners and discover NSHSS's benefits.
Scholarships
No scholarships found.
Tips for applying for Scholarships
Build relationships with educators who can personally vouch for your extracurricular activities, college aspirations, and other interests. Make your resume impressive yet concise, highlighting your top experiences, awards, and leadership roles. Stand out in your personal essay by staying true to yourself and showcasing the positive impact your education will have on your community.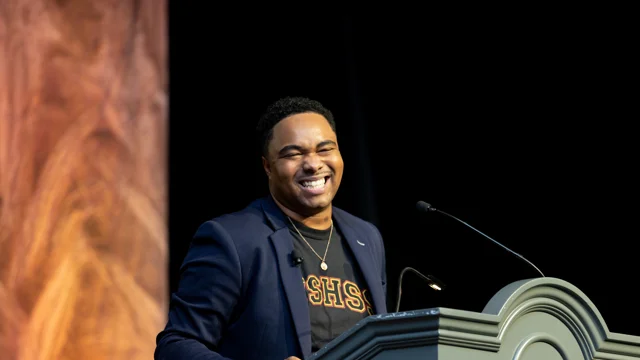 What recipients are saying

Daniel Garcia
Rice University, Class of 2022, Claes Nobel Academic Scholarship
I believe the National Society of High School Scholars has impacted my life by encouraging me to pursue academic excellence that will eventually culminate in an improvement in global health services. As an aspiring oncologist, I intend to join the research community in their work on stem cell research. I can certainly say that the Claes Nobel Academic Scholarship is an essential contribution to this endeavor. To all potential members, the National Society of High School Scholars will provide you with an unparalleled network of opportunities for global improvement.

Hadaiya White
Ridge View High School, Washington, DC
CIA STEM Camp Participant
The CIA STEM Camp was an amazing experience that helped me explore a new career path. Because of the camp, I am now considering becoming an engineer instead of a psychologist. Talking to the staff, especially the engineers, really inspired me! The agency members are all extremely kind and welcoming, they answered all our questions and explained their roles. I recommend applying for the Camp because you'll meet interesting intelligence officers and network with other students. I was able to make friends from across the country and talk one-on-one with some of the CIA advisors who encouraged me to broaden my horizon. The camp was extraordinary; my thanks to NSHSS and the CIA for allowing me that opportunity.
Blake Carter
Naples High School, FL
CIA STEM Camp Participant
NSHSS has impacted my life by giving me unique opportunities to experience and explore career fields and work in environments that I would not have had the chance to explore otherwise. The STEM Camp was an experience that I will always remember, and is something unique that I guarantee I would not be able to do outside of NSHSS.

Selina Nie
University of Notre Dame class of 2023, Claes Nobel Academic Scholarship
I am so grateful for these years of NSHSS experiences. I have been awarded a full scholarship to participate as an ambassador in the prestigious Congress-Buderstag Youth Exchange Program funded by the US State Department, and I am studying abroad in Germany, where I am on the way to mastering my fourth language - Deutsche. I am a firm believer that languages are the tool to connect human beings, to expand my world view, and to appreciate cultural diversity. I was selected as a merit scholar at the University of Notre Dame majoring in Computer Science, and will stay committed to community service, which will have a lasting impact on the world.

Angel Thomas
Embry-Riddle Aeronautical University class of 2022, Robert Sheppard Leadership Award
I hosted a forum for girls who either came out of the foster care system or girls who were struggling with self-harm or self-love, and I talked to them and mentored them along with round table discussions. I personally was found under a stairwell when I was a young child, abandoned at birth. I was bullied a lot as a young child and I wanted to talk to other young girls who went through situations like mine because at one point I was really sad about it but I wanted to show them it was OK. Not only has NSHSS helped me further my education, it has also motivated me to continue my mission.

Emily Wade
Northwest Nazarene University class of 2022, James W. Lewis Entrepreneur Scholarship
NSHSS has always provided me with opportunities to excel in an academic atmosphere, and allowed me to pursue new routes I would not have otherwise discovered. I am so honored to have received the James W. Lewis Entrepreneur Scholarship, for my cosmetic business idea. By receiving this generous scholarship, I am able to invest into my future of creating a business, and share my dreams with the world. My recommendation to all future scholarship applicants is to ensure that a full effort is put into the application, and that you are very passionate about what you are sharing with the audience.

Helena Coloma
University of California, Berkeley, class of 2022, NSHSS STEM Innovation in AI/Robotics Award
I would like to sincerely express my gratitude to NSHSS because, with your help, I am able to pursue a higher education. I will be attending University of California, Berkeley, one of the top 20 schools in the nation. I was admitted to one of their hardest and most academically rigorous majors, Biological Sciences. I look forward to pursuing a higher education to achieve my ultimate career goal as a military medical doctor. I also plan to attend the UC Berkeley School of Law to become an attorney as well to work on "pro bono" cases in order to help the overlooked or less fortunate in society. Thank you for this generous scholarship, I am proud to represent NSHSS.

Ashley Henry
University of Florida Class of 2027, NSHSS STEAM Scholarship
"I want to say how grateful and thankful I am for these scholarship funds. I promise I will not let you down with this scholarship. I will use it to pursue my career goal of becoming a doctor. I want to Thank You again for awarding me this scholarship. I thank all the staff at National Society of High School Scholars who chose me for this scholarship. NSHSS is the best, and I really gain a lot from being a member!"
Inaya Gray
Dillard University Class of 2027, Claes Nobel Academic Excellence Scholarship
"I am truly honored to have been selected as a recipient of the Claes Nobel Academic Excellence Scholarship. Thank you to NSHSS for the generosity, which will allow me to further my education to become a nurse practitioner one day. With this scholarship, I will now be able to afford housing, tuition, and my school supplies. I will be forever grateful for the financial support provided by the Claes Nobel Academic Excellence Scholarship. I will continue to work hard and prove that the financial investment made for my education has been worthwhile."
Scholarships FAQs
If a member, sign in to your NSHSS member dashboard to access all scholarship applications.
Select "Set Up Your Password" if it is your first time signing in.
Once you are in your member dashboard, select "Apply for Scholarships" > "View All Current Open Scholarships."
If you are not a member, click on the "Apply Now" button for the scholarship program you are interested in to register an account in our system.
Start researching scholarships in advance. NSHSS scholarship opportunities are listed year-round on our Scholarships page. Select the scholarship that interests you to view the essay prompt and begin drafting your essay. A resume, transcript, educator recommendation, and a headshot are also typically required. You do not need to submit multiple transcripts, photos, and resumes. Once these are submitted, they may be used for any NSHSS scholarships you apply for. Once you submit the application online, you will be unable to edit your answers.
All NSHSS members who are eligible for a particular scholarship regularly receive email updates listing upcoming scholarships that include eligibility information and the scholarship deadline. It is best to apply as soon as possible. Scholarship applications begin opening annually in the fall and throughout the winter and spring.
Scholarships are offered to students with interests in the arts and humanities, STEM fields, leadership, and more. Consider how closely your essay aligns with the essay prompt. The number of applicants for each NSHSS scholarship varies, so the most effective way to increase your chances of winning is to be selective and apply for scholarships best suited for you and your interests.
Develop and maintain superb organizational skills. Routinely update your resume, and keep a headshot and transcript handy to plug into any scholarship when needed. You should only be creating the essay for each varying essay prompt. Do not try to fit a previously prepared college admissions essay or scholarship essay into a prompt for which it does not fit. The best essay will be one you create specifically for a particular scholarship essay prompt.
Visit our Scholarships Tips & Advice page for more scholarship tips from former NSHSS Scholarship Director Dr. Susan Thurman.
Yes, international students are eligible to apply for any NSHSS scholarship. 
Yes, suppose a scholarship recipient is not yet enrolled in a college or university. In that case, the scholarship award will be held until they have and provided the information via the NSHSS Scholarship Acceptance Form.
*The student will need to mark on the acceptance form that they would like for the award to be held.
Yes, NSHSS scholarships can be applied to any university in the United States and internationally. 
No. All applications must be submitted through the application portal. We do not accept applications submitted through any other means including email, fax or mail.
If you use a teacher's school email address to request the recommendation, please ask permission to use their personal email. Unfortunately, our application platform has difficulty sending communication to school email addresses due to the school's firewall. If the teacher is uncomfortable using their personal email, suggest they complete the recommendation outside of school.
No, you cannot make any edits or corrections once you submit your application. Please review your application in its entirety before submitting it.