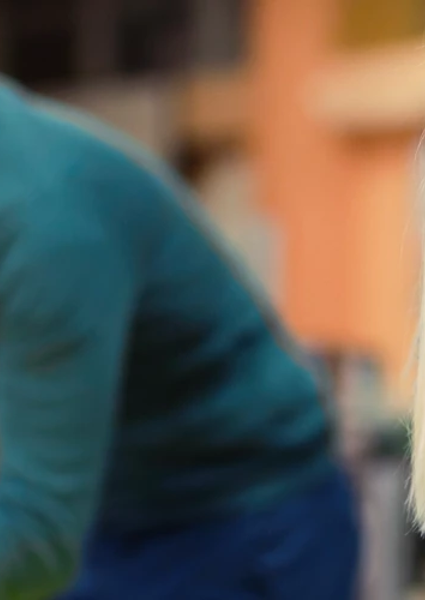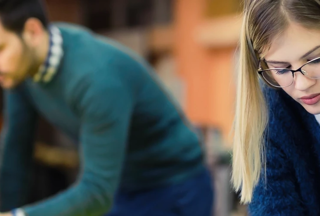 Win a $10,000 grant for your prototype, project, or nonprofit
Eligibility: Any NSHSS member, NSHSS Collegiate Council representative, or NSHSS Fellow with an established product, passion project, or nonprofit that contributes to world betterment.
The NSHSS Be More Fund is a program set up to provide more than $100,000 in funding to NSHSS members and educators aspiring for world betterment. NSHSS co-founder Claes Nobel once said, "I believe that the human race can be fundamentally better than it is, and students like you will be the ones to change the world to make it what it can be. You are the most formidable proponents of change."

NSHSS is a community of driven individuals who believe that enough is never enough. It is a network of more than 2 million lifetime members from across the globe who believe in being the next agents of change and the next thought leaders. The Be More Fund celebrates and honors that.
Top applicants will be connected with mentors who will help the competing finalists hone and polish their presentation pitches to further improve their chances in the competition.

As part of the fund requirements, the top 15 finalists will be required to take part in a LIVE judged competition . This event will be a live, in-person gathering with a panel of judges to compete for their chance of earning one of the $10,000 grants. All competitors will leave the event even more inspired to continue their efforts to make the world a better place.
Application Requirements:
Tangible product, project, or nonprofit, including but not limited to:

Proof of prototype
Proof of any patent or trademarks
Proof of nonprofit
Any SOP, survey, or studies completed

Project Proposal:

In 500 words or less, what problem are you solving?

Detailed business plan (proposal) for how you would use the money

The more detailed, the better... $10,000 is up for grabs!

Community involvement illustrated in photos, video, or media placements – Proof of Concept

fundraising efforts
Website/social media
Science Fairs

Resume
Color headshot

The top 15 finalists to take part in the LIVE judged competition.

If you have questions, please reach out to educator@nshss.org
Be More Fund Project Highlights
The NSHSS Be More Fund is a program set up to provide more than $100,000 in funding to NSHSS members and educators aspiring for world betterment. NSHSS co-founder Claes Nobel once said, "I believe that the human race can be fundamentally better than it is, and students like you will be the ones to change the world to make it what it can be. You are the most formidable proponents of change."
Meet the $10,000 winners of the NSHSS
Be More-A-Thon
Each of our 2022 winners received a $10,000 grant from NSHSS to help fund their world betterment initiatives.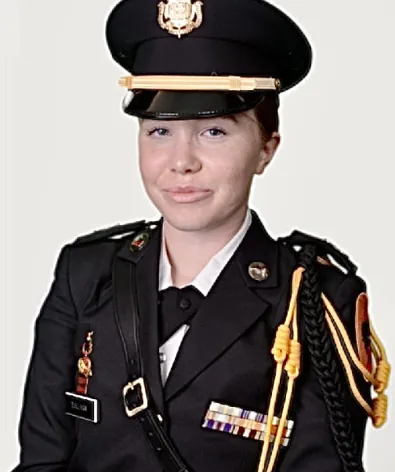 Mary Sullivan
While my parents taught English, established Rehab Centers, and supported refugees, my brother and I wandered the majestic halls of the Hermitage, eating borsht and blinis, celebrated Canada Day with poutine and butter tarts, and explored Thailand's streets and markets on tuk-tuks. However, my life wasn't just about culinary delights and museum tours; it was marked by tough goodbyes and the struggle to fit in as the perennial 'new kid' in town. 
 
When the world retreated into the silence of lockdown, I embraced change again, transferring to the New Mexico Military Institute. Within a year, I advanced from the rank of a Recruit at Training (RAT) to a First Lieutenant, leading over 85 cadets as one of four Executive Officers. My efforts were recognized with induction into the National Honor Society and Phi Theta Kappa, First in Class, nine JROTC accommodations, and a consistent place on the Superintendent's List. 
 
Fueled by these experiences, my decision to pursue a Bachelor in Public Policy and Public Service in Criminology at the Barrett Honors College at Arizona State University was clear. I want to explore the complexities of the human mind to understand its influence on behavior, society, and crime.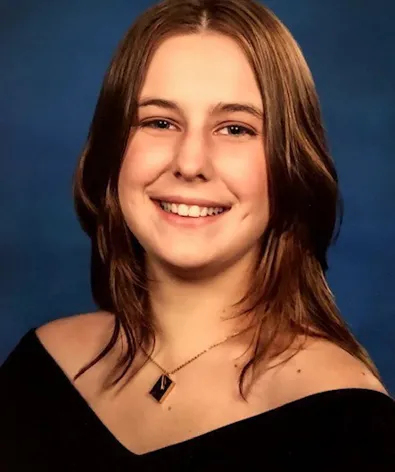 Ella Sturgis
Ella Sturgis is a freshman at Christopher Newport University in Newport News, VA. She is seeking a bachelor's degree in political science and hopes to continue her education at Regent University for a degree in Law. In addition to school, Ella works at Warwick River Christian Learning Center, where she has been employed since high school. She serves with her local police department as a Lieutenant of the Police Cadet program.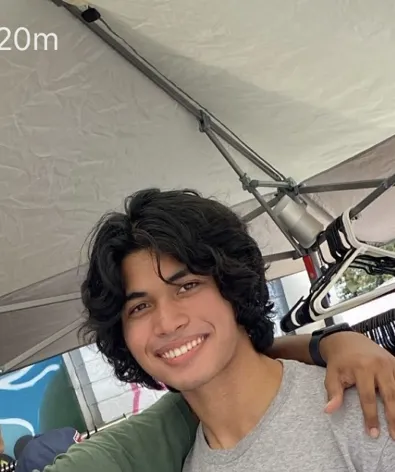 Shaams Nur
Four years ago, Shaams Nur founded HooverCamp - an organization that teaches K-8 students about coding and entrepreneurship through project-based learning, with the power of ed-tech, Shaams dreams of changing the world, one student at a time. 
Shaams also has a creative side: he won 15+ regional/national creative writing awards. He's working on a short film about the butterfly effect and how it connects everyone on Earth. 
Outside teaching and screenwriting, Shaams is a first-year Psychology major at UCLA. He's specifically interested in the psychologies of education in children and investigating various learning styles.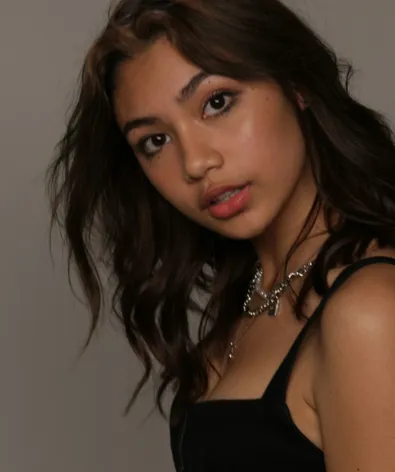 Sydney Haik
Sydney Noelle Haik is a Senior at Orange County School of the Arts in the Popular Music and Creative Writing Conservatories. She found her passion for performing at 3 ½ during her first musical theatre summer camp. At six years old, she began to focus on singing popular music and writing at ten years old. 
Sydney Noelle continued her musical development by learning to produce music under the tutelage of Grammy award winner Phil Allen. She has performed at venues like The Walt Disney Concert Hall and Whisky-a-Go-Go in Hollywood, was part of the children's choir for the Black Eyed Peas singing #WherestheLove, and has YouTube videos that have garnered millions of views. 
Sydney Noelle is currently the lead singer for several local bands and hopes to attend a university where she can major in Songwriting and Vocal Arts and take business classes to help her successfully pursue the Arts as a full-time career. She feels she can most positively impact society with her passion and ability for music storytelling. She is extremely honored and grateful to receive the award from NSHSS for supporting academic achievement and world betterment.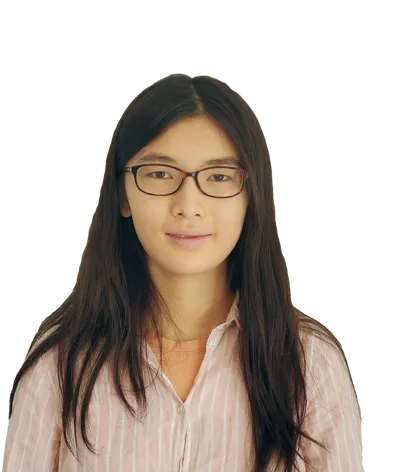 Charisse Qin
Charisse is a student at Desert Vista High School. She is involved in the school orchestra and other clubs such as math, physics, and peer tutoring. She loves art and the violin, and her hobbies include jewelry-making, writing, and hiking.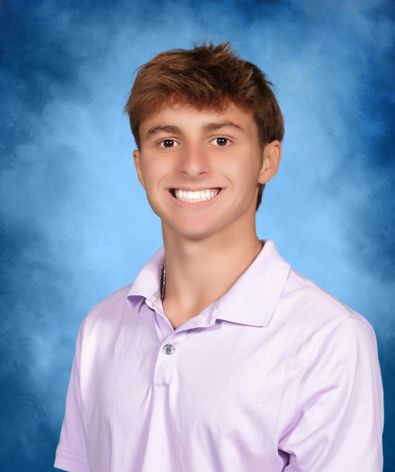 Richard Circelli
Meet Ricky Circelli, a 17-year-old from the sunny shores of Florida. When he's not crafting captivating stories, Ricky can be found volunteering at his local homeless shelter, playing at the beach and pursuing his passion for running. He believes in using the power of storytelling to bring awareness to important issues and inspire compassion in young hearts.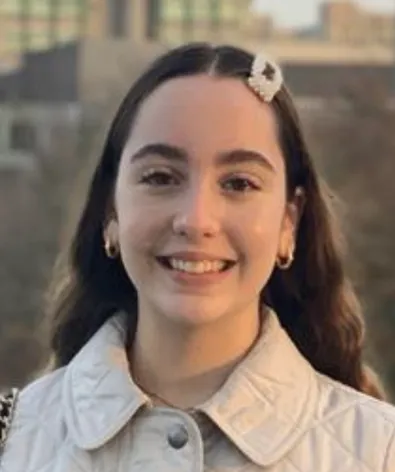 Sarah Acra
Sarah is a student author & illustrator, science & fashion enthusiast, and avid wildlife-lover based in Miami, Florida. She enjoys taking on new projects and challenging herself, and strives for productivity and success. In her leisure time, Sarah likes going on long walks and drives, watching movies & documentaries, listening to music, cooking, playing the piano, writing short stories, decorating for the seasons, strolling through bookstores and museums, and painting. Some of her favorite things include curly spaghetti, perfume, and the color pink.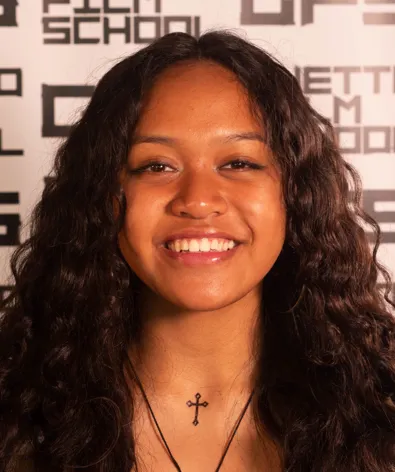 Sharice Lacson
Sharice Lacson is a talented filmmaker who grew up in Jersey City, New Jersey, where she spent all 18 years. Sharice sees herself as an adrenaline junkie with anxiety, enjoying action sports like skateboarding and snowboarding (self-taught), dancing, and, of course, art! Growing up in an impoverished and underrepresented neighborhood of Jersey City, conditions were unfit for a child. Sharice's parents were always worried about the dangers of the streets, so she was not allowed to venture out much until high school. 
However, this taught her the importance of imagination, and she began to develop her love for storytelling and technology, which would become essential to her filmmaking career. She finds editing to be her favorite creative aspect of filmmaking, as it allows her to be the final person to put her creative outlook on a story. As an editor, Sharice loves being the last piece of the puzzle, controlling the final product. She relishes the opportunity to control what the audience sees and doesn't see, using cuts, sound choices, and shot selection to tell entertaining and inspiring stories.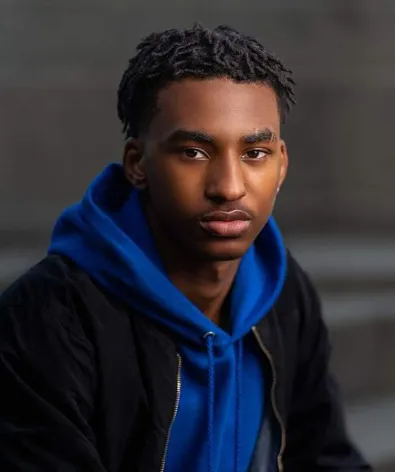 Paris Jackson
Paris is a first-year college freshman majoring in film and production. Paris is an only child and was raised by a single mother. Paris has always had a passion for entertaining others, whether acting, dancing, or just any way he could put a smile on others' faces. Paris had an opportunity to attend a performing arts school during middle school and some of his high school years taking up dance. Paris trained in several dance styles and became a professional dancer for the NBA Golden State Warriors Junior Jam Squad. He also won many dance competitions and scholarships and trained at San Francisco Ballet, Alonzo Lines, and Anthony Burrell. Paris was also a part of Savage Dance Company. 
He later discovered he wanted to do film after having the opportunity to land a small dancing role on 1 episode of the T.V. sitcom Family Time. He then enrolled in the media production program at his high school, where he was at the top of his class and became the sports and media person for the school. From there, Paris developed his business Shot.By.Pj. Paris plans to become a producer or director of films and shows.