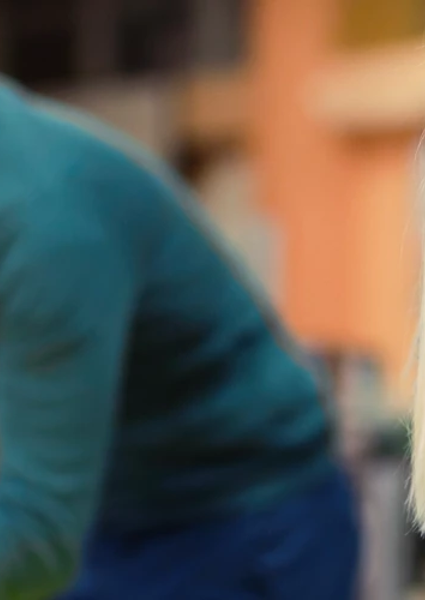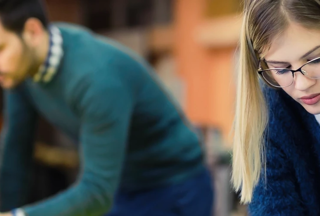 Win a $10,000 grant for your prototype, project, or nonprofit
Eligibility: Any NSHSS member, NSHSS Collegiate Council representative, or NSHSS Fellow with an established product, passion project, or nonprofit that contributes to world betterment.
The NSHSS Be More Fund is a program set up to provide more than $100,000 in funding to NSHSS members and educators aspiring for world betterment. NSHSS co-founder Claes Nobel once said, "I believe that the human race can be fundamentally better than it is, and students like you will be the ones to change the world to make it what it can be. You are the most formidable proponents of change."

NSHSS is a community of driven individuals who believe that enough is never enough. It is a network of more than 2 million lifetime members from across the globe who believe in being the next agents of change and the next thought leaders. The Be More Fund celebrates and honors that.
Top applicants will be connected with mentors who will help the competing finalists hone and polish their presentation pitches to further improve their chances in the competition.

As part of the fund requirements, the top 15 finalists will be required to take part in a LIVE judged competition . This event will be a live, in-person gathering with a panel of judges to compete for their chance of earning one of the $10,000 grants. All competitors will leave the event even more inspired to continue their efforts to make the world a better place.
Application Requirements:
Tangible product, project, or nonprofit, including but not limited to:

Proof of prototype
Proof of any patent or trademarks
Proof of nonprofit
Any SOP, survey, or studies completed

Project Proposal:

In 500 words or less, what problem are you solving?

Detailed business plan (proposal) for how you would use the money

The more detailed, the better... $10,000 is up for grabs!

Community involvement illustrated in photos, video, or media placements – Proof of Concept

fundraising efforts
Website/social media
Science Fairs

Resume
Color headshot

The top 15 finalists to take part in the LIVE judged competition.

If you have questions, please reach out to educator@nshss.org
Be More Fund Project Highlights
The NSHSS Be More Fund is a program set up to provide more than $100,000 in funding to NSHSS members and educators aspiring for world betterment. NSHSS co-founder Claes Nobel once said, "I believe that the human race can be fundamentally better than it is, and students like you will be the ones to change the world to make it what it can be. You are the most formidable proponents of change."
Meet the $10,000 winners of the NSHSS
Be More-A-Thon
Each of our 2022 winners received a $10,000 grant from NSHSS to help fund their world betterment initiatives.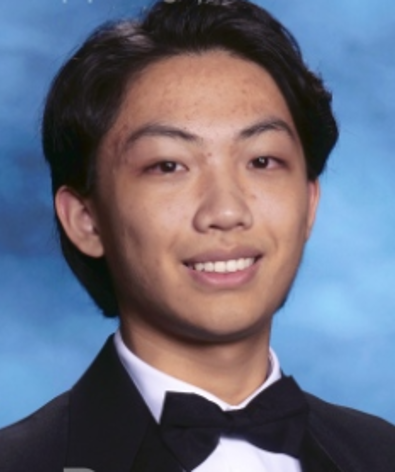 Henry Zhou
Henry Zhou attends Pine View High School in Sarasota, Florida. He is Founder & President of the Pine View Entrepreneur Club since 2021, where he organized and led weekly club meetings to teach students
entrepreneurship. He also has been a volunteer and instructor at the Faulhaber Fab Lab since 2020, where he taught kids STEAM principles and led lab projects.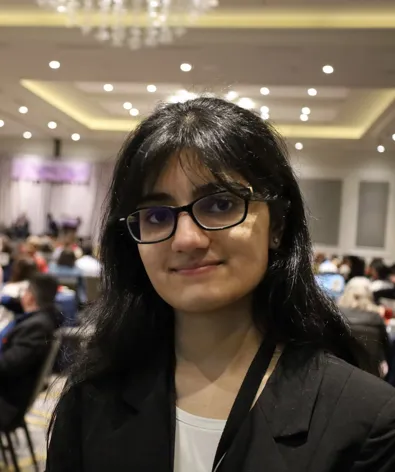 Subhadra Vadlamannati
Subhadra (Subha) Vadlamannati, a High School senior, is the youngest on Forbes 30 Under 30 list for Seattle, "Seattle's biggest and brightest young entrepreneurs". She founded the Linguistics Justice League (LJL), a nonprofit that strives to develop educational and technological support for low resource languages. She serves on the board of three non-profit organizations and the Youth Advisory Council for Congressman Adam Smith. Her research papers have been published in several peer reviewed international Journals and her work earned her several awards including the T-Mobile Change Maker, Society of Women Engineers Next (SWE) STEM in Action award and the National Center for Women and Technology Aspire and Impact awards.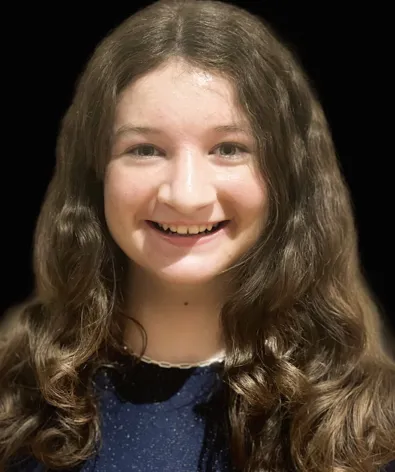 Ariela Robinson
Ariela Robinson's love for animals began at an early age. She is a proud pet parent of two dogs and two cats. She also fosters many animals, including kittens, puppies, adult cats, and adult dogs. In her free time, Ariela enjoys volunteering at her local animal shelters and rescues. Her additional interests include Girl Scouts, art, photography, and baking. She has been involved in Girl Scouts since 2nd grade and has earned the Bronze, Silver, and Gold Awards.

She excels academically, taking several honors and college classes, and was recognized multiple times as the Student of the Semester. Ariela also currently serves as an Ambassador for NSHSS. In addition to NSHSS, she is also a part of the National Art Honors Society (NAHS), National Honors Society (NHS), and Girl Advisory Board for Girl Scouts (GAB). She has appeared in several news stories and was awarded the President's Gold Volunteer Service Award and a recognition from the City of Los Angeles.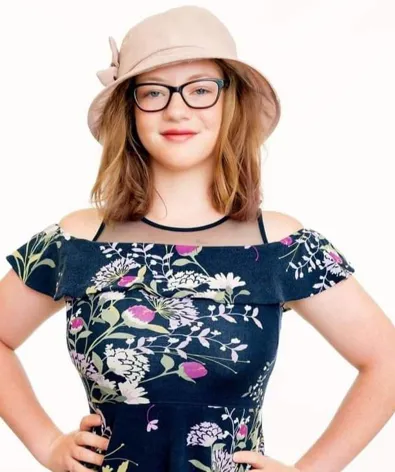 Ivy Prince
Ivy Prince, 16 years old, is from the small town of Loris, South Carolina. She has a passion for Culinary Arts and loves to share that passion with others, that is why she created Cooking Capable. Cooking Capable is a series of workshops designed to teach middle and high school youth with special needs how to make simple, affordable, nutritious, and delicious meals. Ivy has three siblings in the special needs community who inspire her every day. She loves to cook and experiment with her older sister. Ivy is an 11th-grade homeschooled student. She is the president of her 4-H club, helps lead a student council for homeschooled teens, enjoys her local theater program, helps run her family learning center, and has a job at a local pizza place. She helps lead her 4-H club's NICU Service project, making care packages for the parents of the babies in the NICU and getting local businesses to donate things such as microwaves and coffee makers. Ivy plans to attend the International Culinary Institute of Myrtle Beach expanding her knowledge of the culinary arts, she will also continue Cooking Capable and her goals of making the world a better place.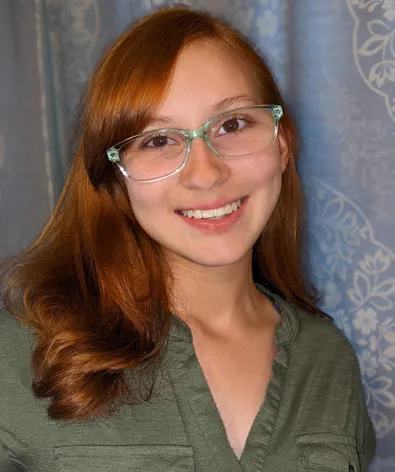 Elizabeth Johnson
As a fun, up-beat, social, and music-loving junior in highschool, Elizabeth loves helping anyone in any way she can! She is always looking for a way to do something for others, making her a great people-pleaser! She was invited to become a NSHSS member in the middle of the Freshman year in highschool. From 8th grade, Elizabeth knew that her future career choice would no doubt be nursing, and she has taken many steps to ensure her acceptance into her top university choice: Texas Woman's University, located in Denton, TX. Knowing that a high GPA is essential to be accepted into her dream university, Elizabeth works hard to keep her grades high. Just a few of her talents and hobbies are singing, baking/cooking, and great computer skills.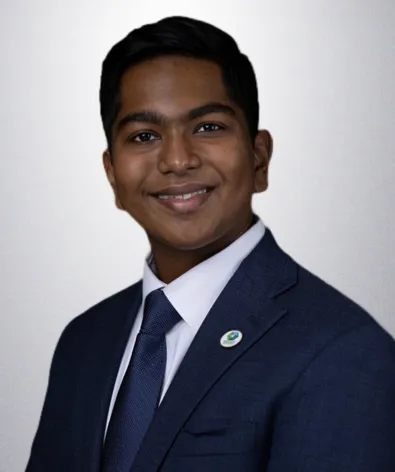 Aaron George
Aaron George is a high school junior in Austin, TX, with a profound passion for science, technology, and innovation. His impressive achievements include receiving prestigious awards such as the Lemelson Early Inventor Award and the Regeneron International Science and Engineering Fair Grand Award. Aaron is a skilled student pilot and Cadet Master Sergeant in Civil Air Patrol. He is the President and Founder of STEMVest, a nonprofit aimed at providing STEM resources to K-12 students globally.

His dedication to scientific research is evident from his involvement in science fairs since fourth grade, earning numerous awards. Aaron excels academically, participating in honor societies and pursuing dual enrollment at The University of Texas. His internships include roles as a General Surgeon's Intern and a Software Developer Intern. In 2023, he participated in the Yale Young Global Scholars and Harvard Summer School Scholar programs.

Aaron's commitment extends to community service, raising $23,000 at a fundraising gala. He is a certified student pilot and aspires to become a flight surgeon. Selected as a Texas High School Aerospace Scholar by NASA, Aaron's diverse experiences, leadership potential, and community engagement position him as a promising candidate for a STEM leader and a motivational speaker.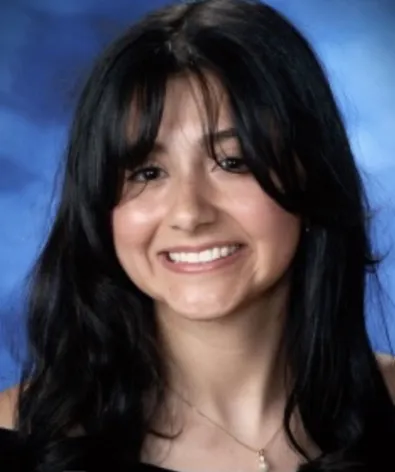 Sophia Fontecchio
Sophie Fontecchio is a senior at Downingtown STEM Academy in Downingtown, Pennsylvania. Sophie intends to study Political Science and Public Policy in college and eventually attend law school. Her career interests include nonprofit work and public interest law. Her long-term goal is to be an elected official. Sophie attends an International Baccalaureate high school and maintains a 4.3 GPA. At her high school she is Class Treasurer, Editor-in-Chief of the school newspaper, Captain of the Defense for the STEM Mock Trial Team, and Vice President of the STEM Democrats club. She is also on the Executive Board for the National Honor Society and Aevidum, a mental health club. Outside of school she runs her own 501(c)(3), Let's Bake the World a Better Place. She also is the Vice Chair of Pennsylvania Governor Josh Shapiro's Advisory Commission on Next Generation Engagement. In the past she has interned with PA State Representative Danielle Friel Otten and PA State Senator Katie Muth. In her spare time Sophie dances ballet and pointe at Chester Valley Dance Academy and enjoys going to concerts. She has 5 cats and a dog and is a crazy cat lady!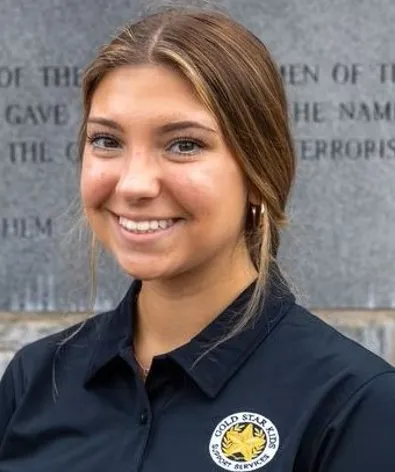 Leighanne Bryant
Leighanne Bryant is the founder and president of the nonprofit Gold Star Kids Support Services. She is a senior at Hillgrove High School and participates in numerous activities. She is the Student Body President and a Varsity Cheerleader for both Football and Basketball. She is a member of Science National Honor Society, Math National Honor Society, and Athletic Honor Society. Along with being involved in school, she is also involved in the community. She has been a member of Girl Scouts for 11 years and just received her Gold Award, the highest award. She is currently deciding which college she wishes to go to, but she plans on majoring in kinesiology and becoming a physical therapist. She loves helping others and making a positive impact in the world.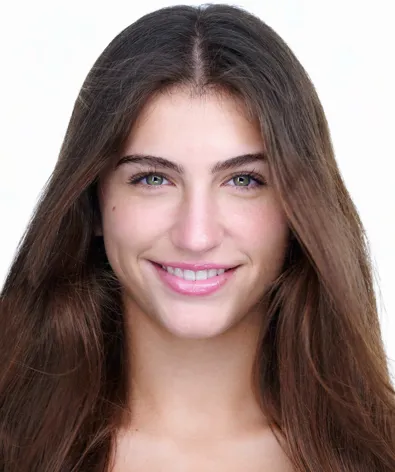 Jessie Baxter
Jessie Baxter is a junior at Jupiter High School in Jupiter, Florida. A 3.97 GPA student, Jessie is a member of the National Honor Society, and the National Society of High School Scholars, served as the Class of 2025 Secretary, and is currently the Class Historian. She is the Parliamentarian of the Student Government Association. Jessie also excels in sports, competing on the high school soccer team, and earning the varsity letter for track. For over 9 years she has also played year-round travel soccer, now the Team Captain of Rise FC. Jessie enjoys the challenges of leadership opportunities and served as a Girl Scout in Troop 20646, where she also earned the Gold Award. She earned the President's Volunteer Service Award while also working part-time as a hostess.