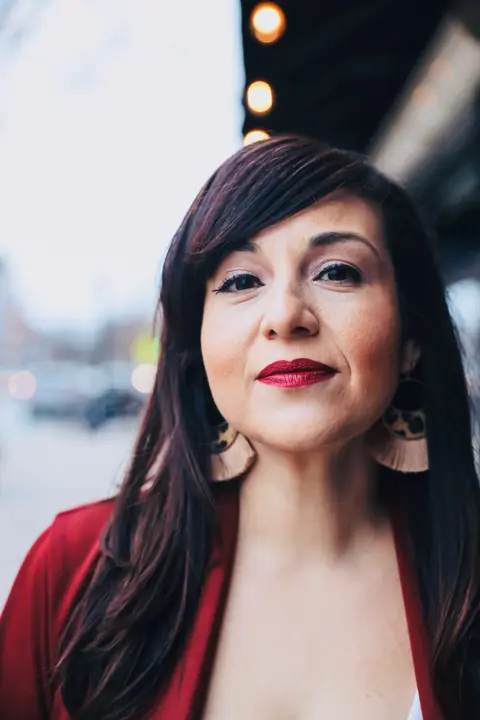 Sofia Gonzalez
Morton East High School
Cicero, IL
Sofia Gonzalez is a High School AP English teacher and Literacy Lab Instructor at Morton East High School in Cicero, IL. In addition, she is a College Adjunct with Moreland University who empowers future teachers in their teacher licensure program. She is also an Education Activist who has been in the field of education for over a decade and has a curriculum focus on culturally responsive pedagogy, racial equity, social justice, and global competency frameworks. She obtained two master's degrees from the University of Phoenix Online in Secondary Education and St. Xavier University Chicago in Reading Instruction.

Moreover, she is the co-founder and lead visionary for the non-profit Project 214. Inspired by her first classroom, number 214, Project 214 provides educational resources to underserved teachers and students locally and abroad. Project 214 was a 2020 recipient of the $10,000 Be More Grant with the National Society of High School Scholars on the organization's current girl's education campaign, "Her Turn."

She's a sought-after public speaker who has received national teacher recognitions such as the 2019 Top Educator of the Year with the National Society of High School Scholars, the 2020 Spirit of Education Award with National Safe Schools Convening, and the 2020 Teacher as Hero Award with State Farm and National Liberty Museum. She was also a 2021 Presidential Leadership Scholar Finalist and a 2022 Golden Apple Nominee for Teaching and Excellence with the Golden Apple Foundation.

Sofia is currently a Fulbright Scholar with Teachers for Global Classrooms. In addition, she's a fellow with the Latinos for Education and Urban Leaders Fellowship-Washington, DC cohort. Each fellowship focuses on global education, leading from one's cultural identity, policy, and practice regarding education equity.

Lastly, she is a virtual instructional coach with the Illinois State Board of Education's mentorship program for incoming new teachers and founding Mentor Director with Edifying Teachers. Both programs focus on retaining teachers of color while providing mentorship and culturally sensitive support.
NSHSS is providing five (5) $500 grants to help defray costs of educational conference registration, travel, and accommodations.