If you're looking for a unique experience for your international student adventure, you can't go past Gatton.
Located just over an hour's drive west of Brisbane, studying in Gatton means getting the best of regional Australia with the city on your doorstep!
We spoke to Masaki Yamao, originally from Japan, who is completing her Bachelor of Agricultural Science at The University of Queensland (UQ), to find out the 10 best reasons to study in Gatton.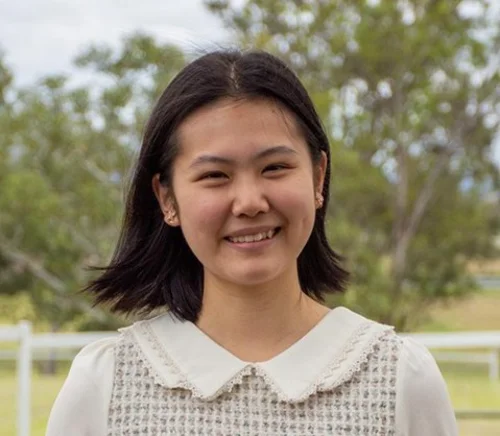 1. World-class education
UQ was recently ranked the #1 university in Australia for agriculture by the QS World University Rankings. The UQ Gatton campus in particular is home to some of the best facilities for practical, hands-on learning, including greenhouses, nurseries and over 1,000 hectares of farmland.
Masaki says the world-class education opportunities were a big reason she chose to study here. "I love active learning, so that's why I chose UQ," she says.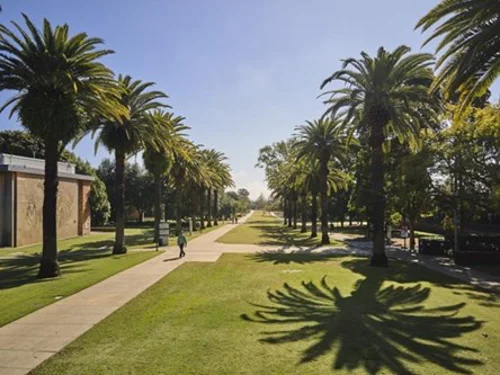 2. Animal experiences
For Masaki, one of the best things about studying in Gatton is seeing animals almost every day at the on-campus farm.
"There's sheep, there's horses, there's cattle, poultry as well," she says. "Usually, you have to pay in order for you to see the animals, but here you can see them twenty-four seven. I think that's amazing!"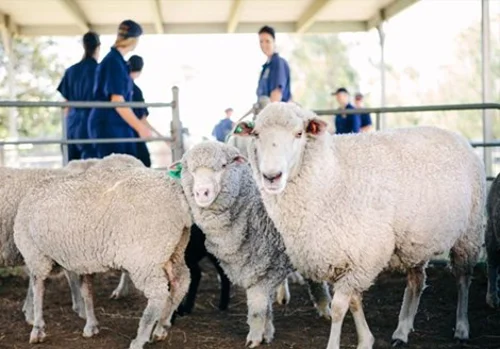 3. Student support
Masaki has been impressed by the support she's received from UQ. "If you ask, they offer a lot, and the support system I think is really great, from teachers as well as friends," she says.
In particular, she likes how friendly and approachable her lecturers are, adding that they've always been happy to answer her questions and follow up with further resources. "I think the lecturers are very, very good here," she says.
4. Unique wildlife
Gatton is the perfect place to experience some of Australia's wildlife. "If you love animals or nature, just observing, it's the perfect location," says Masaki.
Masaki also loves visiting the many green spaces in Gatton, like Lake Apex Park. In particular, she enjoys seeing the birds at UQ's Environmental Park. "They've got this pond where you can see a lot of birds, and I think that's pretty," she says.
5. A better pace of life
Masaki explains that the slower pace of life in Gatton allows her to spend more time on the things she enjoys. "You can really focus on what you want to do in your own time, so I think that's really nice."
"Some of my friends do art, some people do sport. I try and gain more work experience," she says. "If you want to be busy, you can go to Brisbane, or you can do volunteering work. There are a lot of opportunities."
6. Weather and natural beauty
For Masaki, Queensland's excellent weather is another reason to choose Gatton. "It's always sunny, which I really like," she says. "You wake up in the morning, and you hear birds chirping, and it's so bright."
Gatton's remote location also means that night is just as spectacular as day. "What I really like is that the stars are so pretty," Masaki explains. "I'm from Tokyo, so you don't really see stars, so that was really amazing."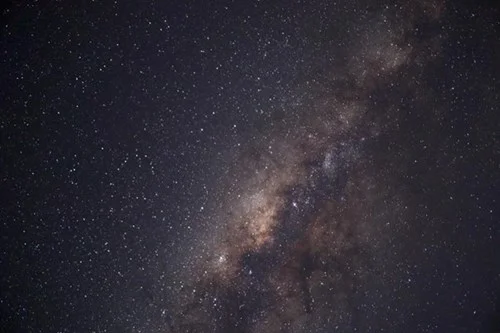 7. An excellent campus
Gatton campus – home to impressive research facilities, student accommodation, and a fitness and aquatic centre – has everything you need for a world-class education.
Masaki adds that another great thing about the campus is that it's easy to navigate. "It's not too hard to get around and get used to the campus, which is important, especially for international students moving abroad for the first time," she says.
8. Close-knit community
Masaki says it's been easy to make new friends in Gatton. She's particularly enjoyed meeting lots of other international students from diverse backgrounds.
With such a warm and welcoming environment, she's had no trouble feeling part of the community. "Everyone is friendly and so passionate about nature and animals in different ways."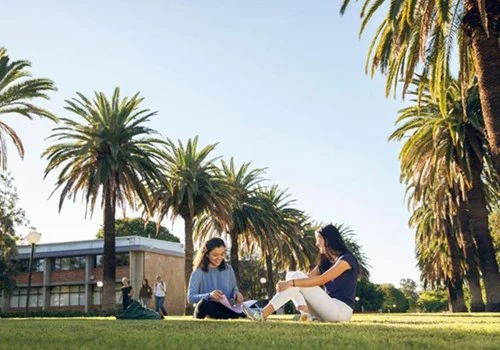 9. Scholarship opportunities
Because she's studying in Gatton, Masaki was able to apply for the Destination Australia Scholarship, which has helped her cover the costs of studying abroad.
This scholarship is offered to students studying eligible programs in regional Australia. Masaki says the scholarship is a fantastic option for international students in Gatton: "It's helping me a lot, so I would recommend it."
10. Grow your career
Masaki adds that studying at Gatton has allowed her many opportunities to build her skills and employability for the future, such as volunteering with conservation groups working with koalas and endangered birds.
She's also had the opportunity to work as a research assistant. "They take me out, I kind of help out with fieldwork, and that's great," she says. "There's a lot of opportunities."
Watch Masaki's video to learn why she chose to study Agricultural Science at UQ.