Meet NSHSS member since 2014 and the newest recipient of the 2019 Intern Group Scholarship, Adriana Deonarine!
Adriana is a rising senior at George Washington University and is studying Business Administration and Sociology. She is also passionate about activism and marketing. One country to visit that has always been on Adriana's bucket list is Spain, so she set out to find the perfect summer program. During her search, she discovered The Intern Group offered a summer internship opportunity through NSHSS in Madrid and immediately applied.
After weeks of anticipation, Adriana received the news that she earned the internship and is heading to Madrid this July! There, she will be gaining hands-on experience at the marketing agency named Data Social. She will assist other companies with brand building by writing and creating social media and web content and reporting data analytics. In her spare time, Adriana will also volunteer at a nonprofit called "Hombre Y Tierra," an organization that provides underprivileged kids in Madrid access to educational resources and after school programs. 
Adriana hopes that this experience is just the beginning of a career that will combine her passion for social advocacy and marketing stating, "You never know how you'll really feel about a career choice until you actually do it, so I want to go where life takes me. There are tons of social and political issues and inequality in the world and I want to feel like I did something to better that."
After Adriana's six weeks in Madrid, she plans to relax with family and friends for the rest of summer and prepare for her senior year.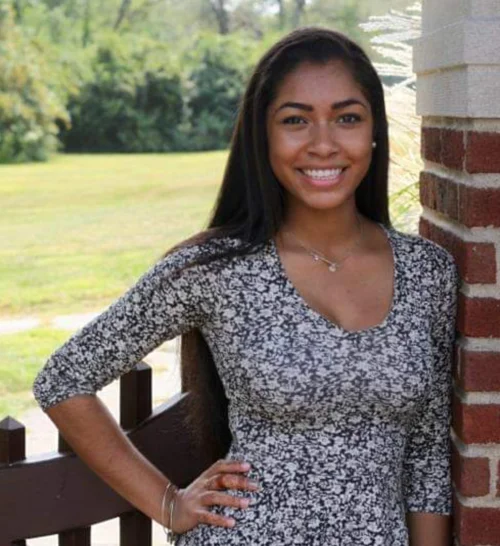 Adriana will also be documenting and sharing her journey with friends and family on her Instagram account.
Some fun facts about Adriana: Breakfast is her favorite meal of the day and she would name her biography "Happy Accidents" due to several setbacks in her life that turned out for the better.