Intro
Hello! My name is Allison Angelidis and I am a third-year International Relations (Honours) student at the University of Edinburgh. Originally from a California suburbia, I moved to Scotland a few years ago in pursuit of a deeper understanding of global politics from a unique and different perspective. Three years later, this move has proven insightful in many more aspects than pure academics. Studying at this institution has helped me develop and harness my passion for travel, human rights advocacy and comparative politics. Over the past few summers, this fervor has led me to complete three subject-specific internships in Uganda, Cape Town, and Beijing. In this sense, this scholarship will allow me to continue to seek out more opportunities like this to share my knowledge and enthusiasm in other contexts across the globe.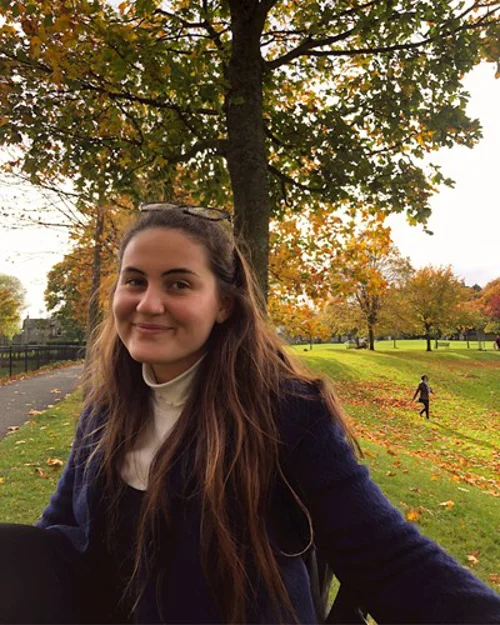 Leadership
I have practiced leadership most fervently through my avocation of human rights to alleviate perceived inequalities in the global social landscape–most notably, with the Social Justice Coalition in Cape Town, South Africa.
Creating Change within a Community
Upon living and working in post-apartheid South Africa for a few months, the fact that social and economic inequality is inexorably linked to racial inequality within this nation was apparent. One particular informal community, Khayelitsha, has the highest crime rate and the lowest amount of government police funding; therefore, without the financial security necessary to create an effective policing system and the knowledge of their rights and how to enforce them, the safety of these people was threatened. In response to this precise human rights issue, I devised a targeted solution: the creation of a tool delineating the relevant constitutional rights of residents and what/where/when/how to complain against any police misconduct. In order to rectify this idea, I motivated and inspired the organisation I was working with to transform this tool into a tangible pamphlet that could be dispersed throughout the Khayelitsha in their native language, Xhosa. Through pinpointing an isolated solution to a definite existing problem and encouraging others in the organisation to reach that vision, I was able to offer the community members of Khayelitsha the means to uphold their rights as guaranteed in the South African Constitution and thus render positive – although incremental – change in their lives.
Allison received a $1,000 NSHSS Emerging Leader Award 2019 for her outstanding dedication to serving her community.