NSHSS members are brilliant scholars who not only excel in the classroom, but also give back to their communities in a variety of ways. Some give back through volunteering their time or skills while others come up with solutions to problems their communities, families or even the world face. We celebrate both. Read the stories of our six 2019 Passion Project winners below!
STEM & Innovation – 1st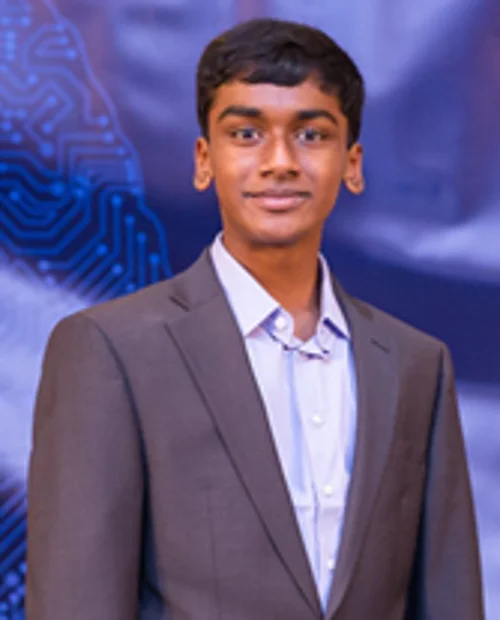 Neeyanth Kopparapu, winner of the STEM & Innovation award, was influenced by his grandfather who has been suffering from Parkinson's disease for years. When he was diagnosed, he was at too late a stage for common medicine to be effective. Neeyanth took this opportunity to create an early diagnosis system that would help millions of other people by detecting Parkinson's early in its development.
Using artificial intelligence (AI), Neeyanth created a cost-effective system that neurologists can use to diagnose the disease earlier on. His patent-pending system, PDGAN, has a 96%+ accuracy rate. So, what makes it so different? It can synthesize lifelike MRI scans from the small dataset provided, which allows doctors to augment data for any situation (an added bonus).
Congratulations, Neeyanth! Your innovation and drive are impressive, and we're honored that one of our members is doing so much to change the world.
STEM & Innovation – 2nd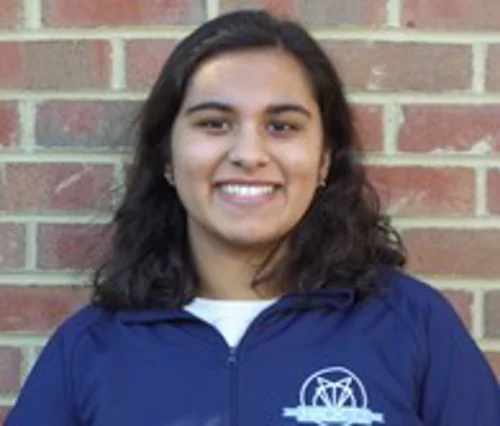 Megan Dass is passionate about computer science and artificial intelligence for many reasons, including their ability to improve society and help millions of people across the globe. One such way she has utilized these two fields is by creating gamified rehabilitation for people with motor disabilities through the use of avatars and augmented reality. Megan started this project after noticing a shortage of effective tools to provide personalized rehabilitation to people with catastrophic injuries or diseases.
Developing immersive technologies that interact fluidly and flexibly with people during physical rehabilitation is at the top of Megan's list. She's working on Sensorimotor Augmented Reality Training (SMART) environments (with the help of Microsoft HoloLens) to create a "Pac-Man 3D" environment. This combines sensory inputs with an engaging environment that allows for human interaction with a simulation. Megan's project will help many people with mobility impairments, including senior adults with a history of falls, people with neurological impairments such as a stroke, Parkinson's disease, those who have suffered a spinal cord injury, and more.
Megan, congratulations! We're really excited about your project and impressed with your use of AI and technology.
STEM & Innovation – 3rd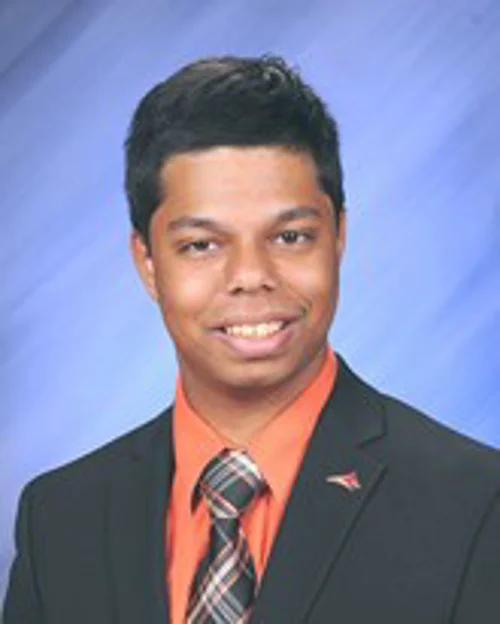 A Johns Hopkins University intern, Rishibrata Biswas was given the opportunity to work with the robotics program, specifically with the DaVinci surgical robot. This robot, which is used mostly for minimally invasive surgeries, is controlled by an actual surgeon. The surgeon uses a remote-control device known as the Master Tool Manipulator (MTM), which is a serial-link robot.
The MTM, however, has one major issue: the gimbal—the portion of the MTM that the surgeon uses—obstructs the surgeon's hand movements. Rishibrata's project focused on improving this by programming an autocorrect feature that will move the gimbal out of the way of the surgeon's hand. The improvements Rishibrata is making will impact those who undergo surgery as well as those who manage satellites in space (it makes repairs).
We're excited to see how your continued work changes the world. Congratulations, Rishibrata!
World Betterment – 1st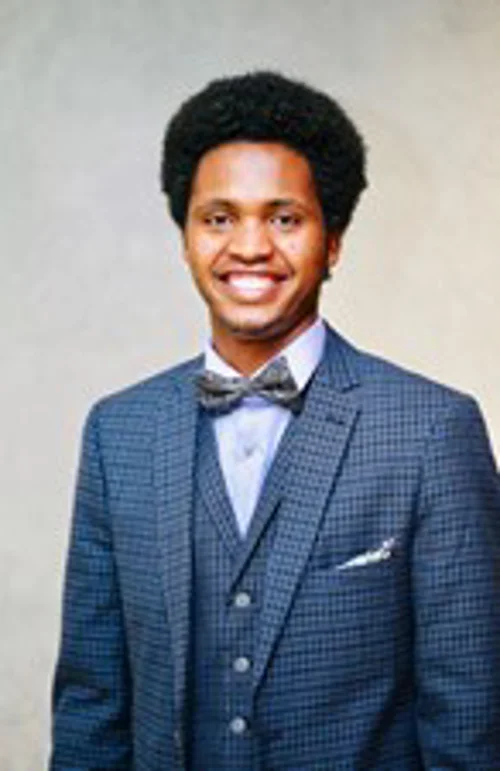 Four years ago, Haji Ali immigrated to the United States and immediately took notice of how easy it is to gain access to water. He can shower every day, he can grab a glass of water from the kitchen, and he can wash his hands easily. While these seem like the basics to many of us, Haji's family and community back home still struggle to access water. He used to walk 20 miles to get water for his family! This is where his passion to provide clean water in Ethiopia began.
Haji owns land in Ethiopia and has started fundraising to build a well in his community. This will provide clean water for residents and their animals, and Haji has plans to educate community residents on drip irrigation and how it can be used for agriculture. After the well is built, he plans on donating his land to the village!
Haji, we love your passion for giving back to your community and educating them on a new way of doing things. Congratulations!
World Betterment – 2nd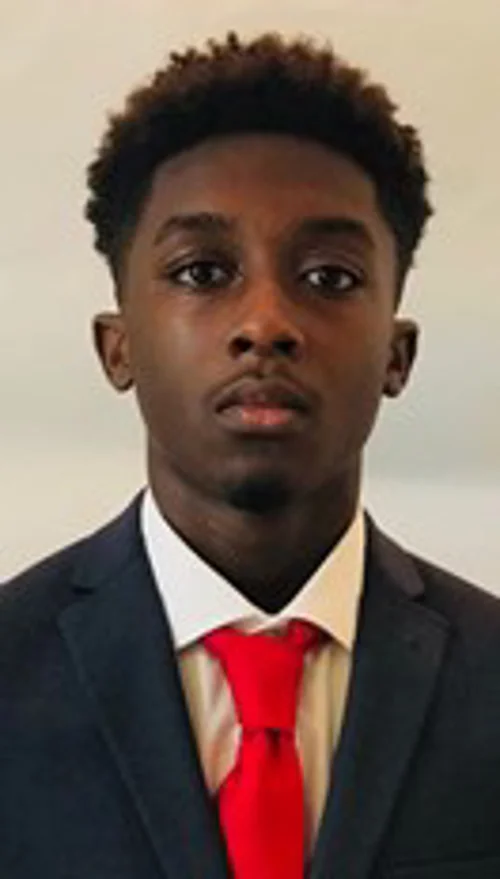 Cameryn Saint-Preux is a big believer in quality education and allowing anyone to access it. However, he noticed that there is a lack of access in Haiti, so he decided to do something about it. He partnered with the Haitian Education Project so his club can help support their mission and give Haitian children an education. He hopes to lay the foundation and infrastructure for children in Haiti to create better lives for not only themselves, but for generations to come. Cameryn's passion for helping children in need is infectious!
We are so proud of your efforts to make the world a better place, and we're especially impressed with your dedication to academics. Congratulations, Cameryn!
World Betterment – 3rd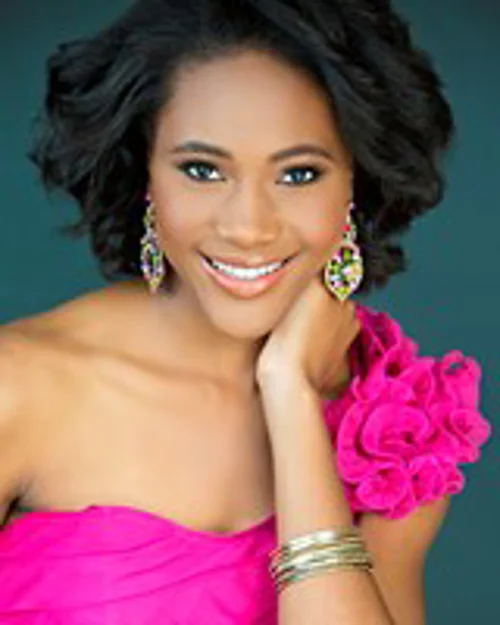 Serving her community is nothing new to Ahdis Beruk. Her mother got her involved in volunteering at a young age and taught her that you're never too young to love (or help) others. She believes strongly that volunteering builds character, adds maturity and social skills to our lives, and is a lot of fun. This motivated her to create her own service club, Youth Encouraging and Actively Helping (YEAH!).
YEAH! focuses on giving back to your community to build yourself as a leader. Ahdis founded her club five years ago and still operates it, steadfast in her mission of service. Her most recent project collected soap and socks for children in South Africa.
Ahdis, congratulations! Your dedication to your community and the world is incredible. We couldn't be prouder.