My name is Caroline Palmer, and I am a member of the Class of 2023 at Duke Kunshan University. Since starting college, I've contributed to vitally important research projects in both China and the United States. Here's how!
I CHOSE AN INTERNATIONAL UNIVERSITY  
As a high-school senior, I sought out academically rigorous and diverse colleges with globally-minded students and professors. However, I never anticipated that my college search would culminate in me moving half-way across the world!
I chose Duke Kunshan because I was excited about the opportunity to improve my Chinese language skills and develop my passions within a liberal arts curriculum. By the time I graduate college, I'll have had a truly international college experience. Duke Kunshan students spend time on both the Duke Kunshan campus in China and the Duke University campus in North Carolina, earning prestigious degrees from both institutions.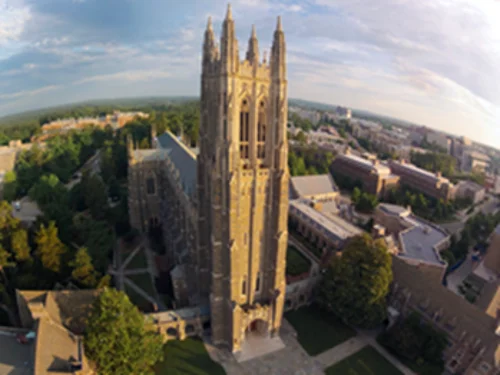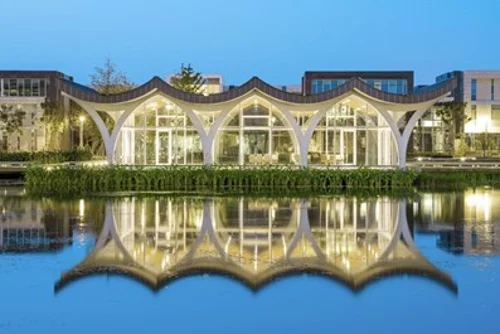 One of the reasons I knew Duke Kunshan was my perfect choice was because of the incredible opportunities for research I knew I'd have as an aspiring Global Health/Biology major. 
I CONNECTED WITH MY CAMPUS' RESEARCH INSTITUTES 
I went into my freshman year as an undecided major, but I did know I wanted to learn more about global health and air pollution in China. What I didn't realize, however, was that I'd be able to start conducting research during my first month on campus, and without any prior research experience! After writing some emails and cover letters, I began working as a Research Assistant alongside a lab technician at the Global Health Research Center in October of my freshman year.

I investigated the effects of early-life and prenatal exposure to air pollution on birth weight and growth. I felt privileged to be able to work with real samples on a project that could have a profound effect on the health of both pregnant women and babies in China.
I SOUGHT OUT ADDITIONAL OPPORTUNITIES 
Currently, I am studying on campus at Duke in Durham, NC, and taking advantage of every opportunity I can get. Following up on the class I took last year about COVID-19, I've continued my study of the virus as a Research Fellow for Duke's Bass Connections, working on a project called "Community-based Testing and Primary Care to Mitigate COVID-19 Transmission (2020-2021)."
I will be working as a member of the Research and Policy Team to understand methods of testing, structural inequalities, community-based interventions, and health disparities, particularly as they pertain to the Durham County area.

The way I see it, by taking advantage of every opportunity I get and by learning as much as I can, I can contribute to conquering this virus and making strides in global health. I am driven by this purpose and am so grateful to Duke Kunshan University and Duke for giving me all the tools to pursue this passion.
ARE YOU A HIGH SCHOOL SENIOR READY TO START YOUR OWN INTERNATIONAL RESEARCH JOURNEY?
APPLY FOR ADMISSION TO DUKE KUNSHAN BY JANUARY 4, 2021!
Fill out a quick inquiry form and you'll receive periodic updates from Duke Kunshan University about their undergraduate program, application, scholarships, and more!