Danielle Lyle, a senior at Paul VI Catholic High School in Fairfax, Virginia, was recently featured in a commercial produced by the U.S. Holocaust Memorial Museum that was released alongside CNN's "Voices of Auschwitz." The special, which aired on January 28, 2015, was hosted by Wolf Blitzer and also featured Steven Spielberg. Danielle wrote and illustrated her first children's book We Are One: The Miraculous Story of Inge Auerbacher, Child Survivor of the Holocaust, and her Doll, which was published in 2014. She was invited to serve as a participant in the commercial after being featured with Holocaust survivor, Inge Auerbacher, in a Washington Post article. Danielle interviewed Inge and later wrote her book about life as a Holocaust survivor and the constant consolation and sense of nostalgia a single baby doll can provide to a child in the midst of life-altering trauma.
To view the commercial visit http://vimeopro.com/impatientcow/ushmm-2014-inge-videos using the password USHMM.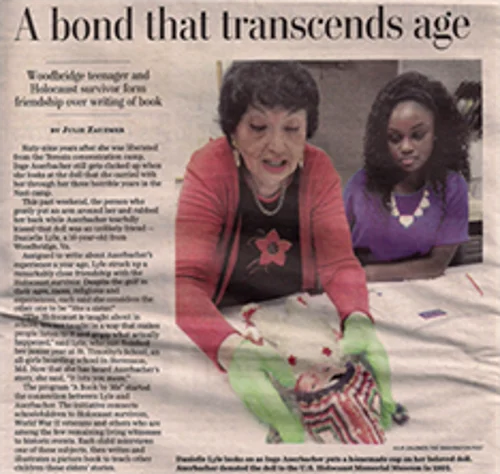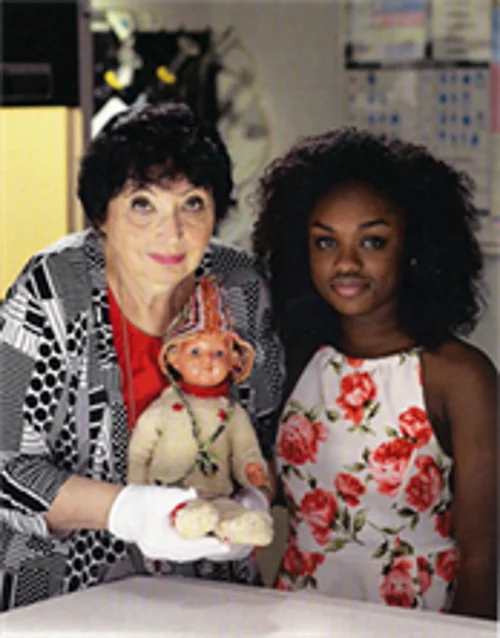 Danielle conducts book readings, signings, and donations at schools, for Girl Scout troops, and at various community functions. Danielle is the recipient of the 2014 Congressional Gold Medal for Community Service, and she was also awarded a scholarship by the U.S. State Department's National Security Language Initiative to study in China for six weeks.
Danielle has participated in track and field, the Cappella Salon Singing Club, Flame Dance Club, the School Choir, and Model UN. She has also founded a United Nations Foundation Girl Up Club and served as president of the Asian Club. Danielle is currently developing a course to teach children Mandarin. She is a 4-year participant in the Johns Hopkins Center for Talented Youth, and she has participated in numerous leadership conferences and workshops throughout her high school career.
Congratulations on your accomplishments, Danielle! Keep making NSHSS proud!