The VolunteerCrowd team can always count on one answer when we ask school counselors and college advisors what kind of projects students need: leadership opportunities. Students are encouraged to develop leadership skills on the path to college and career. Simple, right? Not exactly. Leadership is one of those words that, when said aloud, it inspires different visual images. It's like pasta in that way. One person may envision penne while another person thinks about linguine. Both interpretations work. There are no good, better, or best choices, only personal preferences.   
Like pasta, leadership comes in different forms. Colleges and employers value leadership characteristics like integrity, influence, empathy, good communication, and self-awareness. Why? Because strong academics are not the only predictors of success. While we all possess leadership potential, students should dedicate time to develop, practice, and hone their skillset.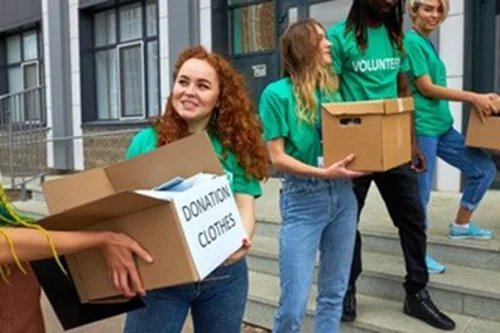 VolunteerCrowd makes it easy to learn and demonstrate your unique brand of leadership. Students can search for service projects on VolunteerCrowd and toggle the "add leadership opportunities" button. What will you find?  Service projects where your impact is amplified by the individuals you involve, organize, and motivate. See six great examples below:
Six Volunteer Projects for Aspiring Student Leaders
Youth Volunteers Create STEM Kits
Remember when you were in elementary school and looked up to high school and college students? Now you are the role model for younger students. Make educational take-home kits for children to complete STEM activities at home during COVID-19. Inspire curiosity and a love of hands-on learning among students who might otherwise watch TV or play video games all day. Exercise your leadership skills from start to finish. Plan collection dates and ask friends or family to help you prepare the kits to drop off or ship. Organizing activities and managing deadlines are vital when planning a drive. You've got this!
Jr. or High School Program Docent
Are you a passionate thought leader on marine biology? If yes, consider interning as a subject-matter expert, interpreter, and exhibit facilitator. Inspire members of the community through hands-on marine and maritime education. Student volunteers are the heart and soul of each visitor's experience at this sea-life institution. As a docent, your leadership skills will be necessary as you engage visitors during their visit. Build interpersonal skills as you communicate with learners of all ages. Also, take the initiative and ask how you can help inspire others to learn about ocean life. You'll develop influencer-instincts in no time!
Hallmarks of strong leadership include compassion, empathy, and optimism. Remote learning is challenging for everyone, with underserved students falling farther behind. Online tutor-mentors have the chance to educate and mentor homeless students in need who cannot afford tutoring costs. Demand for virtual tutors is increasing as more communities respond to COVID by offering school only virtually. Your motivational skills and encouragement will inspire students to succeed in areas where they struggle. Gain experience and inspiration by leading students to be successful during the most challenging of times.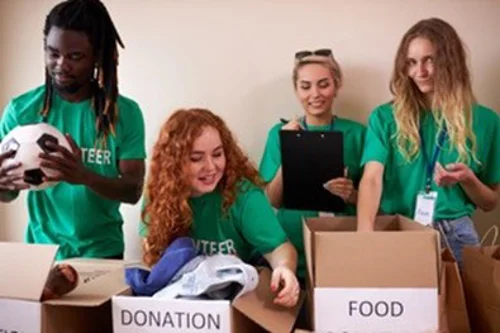 Authority figures know how to spot problems and persuade others to take action. Local food banks can barely keep up with demand. Rally your friends and family to join you, or organize your club or group for a day of service. There are community service opportunities daily that need your team's support. You and your recruits can develop empathy and a broader view of your community working with citizens negatively impacted by COVID-19.
Lead a Volunteer Letters to the Elderly Project
Every leader should master persuasive writing and relationship building. The right words can brighten the day of isolated senior citizens by conveying hope and optimism. Ask a teacher or club leader if you can organize a group for a letter-writing campaign. Research the issues confronting elderly citizens and recommend themes and messages. Create a common bond by sharing your own challenges and how you are coping during the pandemic. Letters can be cherished and revisited during difficult times.
Student Volunteer Ambassador and Leader
Reach across the globe to make an impact. As a student ambassador, you can bring awareness and support to this environmental organization's mission and learn how to effectively engage in community outreach. Participate in an eight-week program in which volunteers will meet virtually every Saturday to learn about the water crisis in West Africa, with a specific focus on the negative impact on women and girls. Students are ambassadors who drive awareness and lead others to understand both problems and solutions.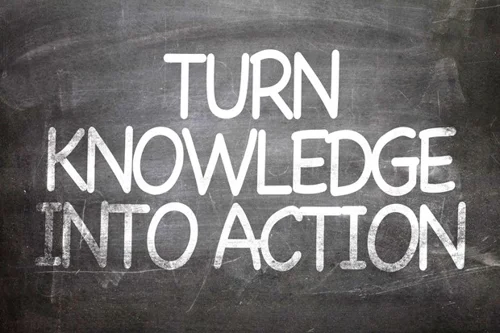 Define Your Own Brand of Leadership
You are never too young to be a force for change, no matter how large or small. Many students are currently volunteering as unofficial community leaders. Your emerging character strengths can enhance your future college, scholarship, internship, and job applications. Admissions officers and employers want to know how students will respond when faced with challenges, and what role you will play in building a resilient community. Never waste a crisis. COVID-19 created the need. VolunteerCrowd provides the leadership opportunities and service transcript to memorialize your growth and achievements along the way. All you need is the motivation and desire to make a difference.
NSHSS members always receive a discount on the VolunteerCrowd Student Volunteer and Leadership Program.
Inspiring images by SHUTTERSTOCK