North Carolina is one of the states in the US that offers both the breathtaking view of the Appalachian Mountains and the warm air of the Atlantic beaches. In collaboration with some of the nation's most prestigious universities, North Carolina's diversity makes it an ideal location to study.
The North Carolina educational system has 17 state institutions and a plethora of other independent colleges and universities. 
With affordable housing, great art and culture, quality education, and safe living, North Carolina is high on the list of states worth checking out. Here are some of the best institutions that North Carolina has to offer.
The University of North Carolina at Chapel Hill
Founded in 1795, the University of North Carolina is the nation's first public university. The institution is widely recognized for its innovative teaching, standards, quality education, and commitment to public service, which prepares students to be innovators, leaders, and educators within the state, nation, and around the world.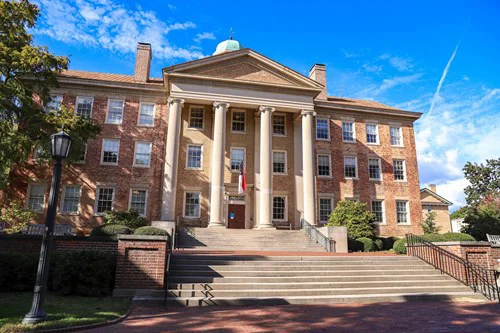 Students at Chapel Hill gain a voice for critical thinking as well as the courage to lead change. They are part of the future they create. UNC is dedicated to equal access for all students, offering life-changing opportunities and assistance like the Carolina Covenant, which helps students study debt-free. 
North Carolina is ranked #1 in Best Online MBA Programs, #3 in Top 100 public universities in the US, #1 in Best Pre-Med Schools, and #28 in National Universities. 
North Carolina State University 
North Carolina State University is a grant-based institution founded in 1887. It is also the largest university in the state. A campus visit to the university shows the well-balanced dynamics the university functions on. 
As a university affiliated with STEM, NC State is a powerhouse. In design, students excel in humanities, social sciences, and they are at the forefront of quality education and innovative research. Both undergraduates and graduates benefit from hands-on learning. They carry out studies and implement them in start-up businesses and companies. 
But North Carolina State is not all about academics. With more than 700 clubs and student organizations, students have time to relax and unwind after school activities.