When will a COVID-19 vaccine hit the market and what will it look like? Tina Libby Tong (pictured below) cannot predict the future, but acknowledges that many individuals across the US government, including herself, are working non-stop to make that a reality. She can, however, lend insight into how past HIV vaccine development efforts inform the process for the current pandemic.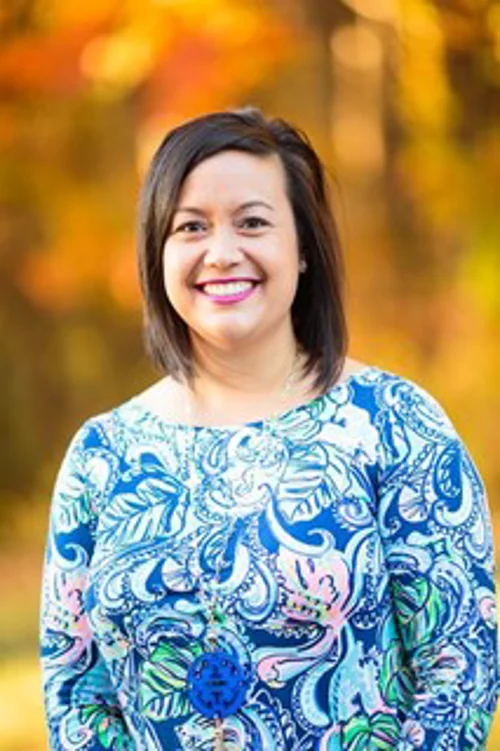 "The same standards apply no matter what infectious agent you're trying to target," says Tong, the Associate Director of the Vaccine Research Program at the Division of AIDS at the National Institutes of Allergy and Infectious Diseases (NIAID), National Institutes of Health (NIH) in Bethesda, MD. 
At NIAID, Tong has established successful multi-sector partnerships and has helped promote public-private collaboration by managing the contributions of each partner across the HIV vaccine development and clinical trials life cycle. 
"Vaccine development is a massive undertaking and it's not just one system," she says. "It's not just the federal government, not just private industry, not just local health departments. The development of a COVID-19 vaccine is going to involve everyone – across multiple systems. And it's not just U.S.-centric; this is a global issue and it's going to require different types of thinking. Something that would work here in terms of vaccine rollout may not work in other parts of the world. We engage in this type of thinking for HIV and now for COVID-19, at an even faster pace."
An unexpected path
Tong believes her journey to the vaccine development space shows that unexpected challenges can lead to a meaningful path, particularly for high school and college students who feel strongly about a specific career in the health professions.
"Like the typical bright-eyed undergraduate student, I went in thinking I'd become a medical doctor," recalls Tong. "I did all the right things — earned good grades, volunteered, took the MCAT and scored well, and got professional experience after graduation. On my resume, I seemed like a total shoo-in to get into medical school, but that didn't happen."
Amid two rounds of unsuccessful medical school applications, Tong laid the groundwork for her future career in vaccine development at the U.S. Military's HIV Research Program. She completed her master's at Johns Hopkins University while working full-time, giving her the credentials to earn a promotion. She says she also benefited from a mentor "who was very invested in me, showed me I was capable, allowed me to take risks, and matched me with certain areas of responsibility within the vaccine development lifecycle based on my skill set and passion."
"After I went through a second round of disappointment with medical school applications, I felt it was okay for me to 'only' have a master's degree," Tong says.
Beyond doctors and nurses
Today, Tong has learned that not everyone who "helps people" is a medical doctor or registered nurse.
"If you were to ask me in high school, I would say that in order to be a health professional you were either a doctor or a nurse, those were your two choices," she says. "Now, being in the position I'm in and the path on which my education and career have taken me, I see very clearly that health professions really run the entire spectrum. It's not just the doctor or nurse. It's the lab technician, your local public health department, the clinic administrative staff, the counselors, the health educators. Every role across the system is important and every person, place, and thing within that spectrum has an important role in the delivery of healthcare and health equity to those within our society. I see it as an overall system."
This sentiment "really hit home" when Tong first traveled to NIAID clinics in the U.S., Africa, and worldwide. 
"As I elevated in my roles and responsibilities, I had the privilege to visit the clinics where we conduct our HIV research," she says. "I thought, 'Wow, I am having an impact on people's health. I'm not patient facing, but my work is still important. I saw participants who were involved in our studies, mothers with multiple babies strapped to them who have traveled for hours to go to a clinic where our vaccines are tested in clinical trials. The clinics offer a place where participants can seek needed medication, a safe place to learn about research being done in the community, and more. Back in Bethesda, I'm doing paperwork or organizing meetings, but I'm helping to enable the research that eventually has an impact in the field.  My work has value and impact and that is an incredible feeling." 
Encouraging students to enter health professions
In the COVID-19 era, Tong emphasizes the importance of initiatives such as Health Professions Week — a free online event for high school and undergraduate students, teachers, advisors, and counselors from November 14-19, 2020. HPW is a nationwide collaboration between today's healthcare and education organizations designed to provide reliable, accessible resources to explore more than 20 career options in the health professions.
"The mission of Health Professions Week is really encouraging students to enter a career in the health professions, which is especially important in these pandemic times," Tong says. "I understand the fear some students and parents may have. But for someone like me who's now permanently working from home for the foreseeable future and isn't patient facing, that kind of work situation can give a parent or student a sense of relief. Then, for those students who feel they're doing everything right, their resume is lined up, and yet they're facing this wall, don't be discouraged.  Once you identify your strengths and passions, there are endless possibilities for what you can achieve. Even if I can just make a difference for one student by participating in Health Professions Week, it's well worth it."