At Monash University in Melbourne, Australia, we are proud of our international reputation and academic excellence. But what we are most proud of is our incredible students!
Meet Daniela, a current international undergraduate student from Panama and recipient of our prestigious International Merit Scholarship. Daniela is currently studying Psychology with a minor in Criminology in Monash's Faculty of Arts, Humanities and Social Sciences.
Why did you choose to study at Monash University?
I chose Monash as opposed to universities in the US because of the location, quality of education, and overall offer. For instance, the price of Australian universities plus essential costs such as housing, transportation, and food is significantly lower compared to the US. I realized that by studying in Australia, I could have a good quality of life plus an amazing education.
Further, in Australia I am allowed to work as a student in part-time conditions compared to the US where a student is not allowed to work. This was a huge benefit for me.
Additionally, Monash is recognized as one of the best universities to study psychology and criminology in Australia and is also ranked amongst one of the best universities to study globally which was another reason why I chose Monash.
I proudly won the International Merit Scholarship, which was a huge part of my decision to come to Monash. This scholarship opened the doors for me to come to Australia given the financial support and stability that it offers.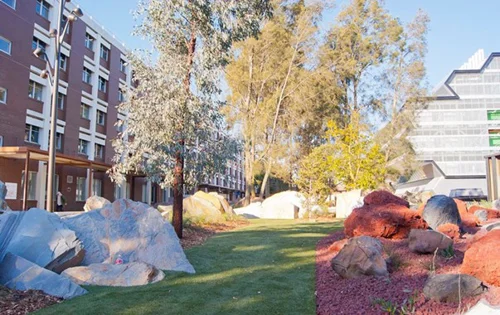 Did you experience any pressures from family or friends about going overseas to study?
I was always supposed to do a masters in the US given the distance from Panama and the good relationship and opportunities that my country holds with the US. When I decided to apply to Australian universities, my parents did not agree given how far Australia is from Panama.
There is not much knowledge amongst Panamanians regarding how education is in Australia or even about the culture.
However, I wanted to explore different experiences and I did not want to be one of the many US university alumni. I wanted to be different. Also, I really wanted to travel and explore this side of the world and gain many life experiences.
What were your first impressions of Australia and Melbourne?
My first impression of Australia and Melbourne was perplexed. I always imagined Australians, summer weather, beaches, and kangaroos everywhere. When I arrived, I realized that Melbourne was mostly cold and more of a city.
Further, I realized that Melbourne was one of the most multicultural cities in Australia, full of internationals. Within a week of being here, I fell in love with Melbourne. I loved the fact that it is a really multicultural city which made me feel right at home given the friendliness and positive vibes. I love the Victorian aspect of the city, plus the modern side. Further, the cuisine and lifestyle are really different from Panama, which made me love Melbourne even more. You can never get tired of this city and there are always things to explore!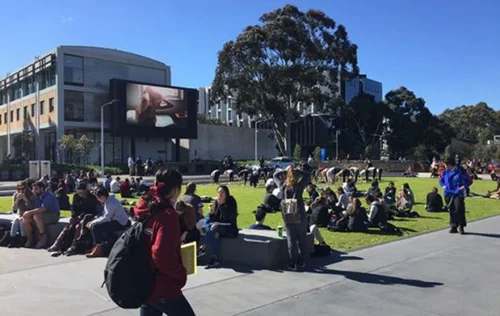 What is your experience so far and what advice would you give to anyone thinking of coming to Australia to study?
My experience so far has been a roller coaster. I enjoyed my stay from the beginning. I would advise any person thinking of coming to Australia to really investigate and prepare to study in an Australian University.
I would advise to stay in an Airbnb or a hotel when you arrive rather than choosing housing beforehand. That way, you can explore which part of the city you like and get to meet your housemates. I am now an International Student Ambassador and love speaking with interested students, so please feel free to contact us so we can connect!
If you'd like information about Monash University, please visit our website here. To speak with someone directly or to be put in touch with a current student, please contact Emily Wolter, Regional Manager for North America at Emily.wolter@monash.edu.