Briah Barksdale Spreads Kindness through Her School and Community
Date:
Thursday, September 6, 2018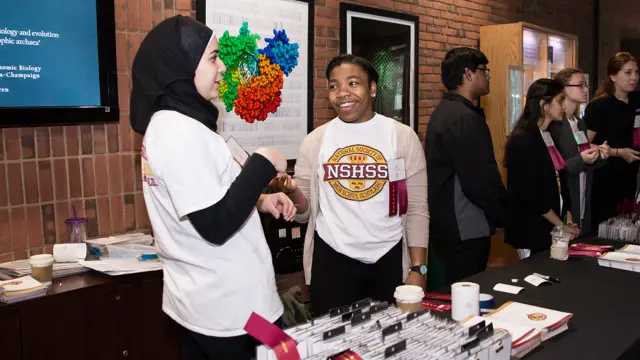 We all could use a little more kindness in our every day lives.
Take Briah Barksdale for instance, a young scholar and NSHSS Ambassador with a passion to inspire and change the mindsets of her surrounding community. Barksdale initiated the "Kindness Campaign" within her high school to promote altruism to her classmates. Her goal is to promote and reward kindness in daily activities. Students are rewarded with kindness necklaces and bracelets for giving out compliments to each other and they receive points if they ask administrative staff questions to get to know them.
Her efforts awarded her the title of 2018 Birdland Community Hero. She has dedicated more than 400 hours to volunteering and spreading kindness to peers, teachers, and strangers alike. Click here to watch Barksdale's community hero recognition on Saturday, August 11th.
Barksdale's passion for kindness stems from her mother, a former gospel singer with a caring demeanor. Her mother would always tell her "if somebody says something bad to you, you should pray for them and move on, maybe that person will internalize the kindness you showed and share it with others".
On May 31st, Barksdale presented her Kindness Campaign to the U.S. Secretary of Education, Betsy DeVos to assist with building a positive school environment. Click here to learn more about her presentation.
Barksdale will be attending the University of Maryland, Baltimore County where she plans to study biology as part of the Meyerhoff Scholars Program. As she transitions from high school life to college life many of her high school peers have already stepped up to continue her efforts with the Kindness Campaign.