Kwame Ambaah featured on CNN for Human Trafficking Awareness
Date:
Tuesday, September 18, 2018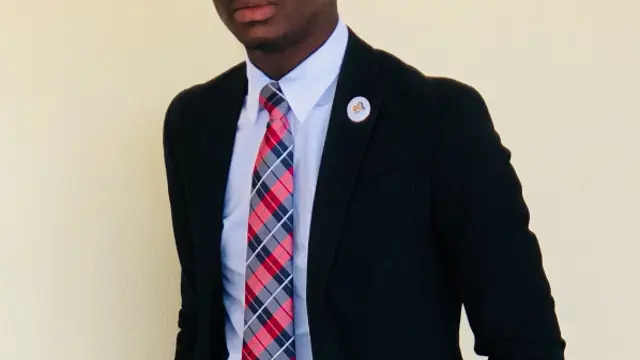 This past year the Texas Assoc. of Student Councils took it upon them to bring awareness to the tragedies of Human Trafficking! As the Former Vice President, I wanted to do my part in my community and make the biggest impact possible.
Even though I knew Human Trafficking wasn't an issue my community faced at all, I still wanted everyone to be educated on the signs and things to look out for. Throughout the year, along with the Help of my Amazing Student Council Advisor Mrs. Tammy McClure and the Byron Nelson High School Student Council, we implemented many projects all throughout our school to educate our students on Human Tracking Awareness.
The biggest event we hosted was our Human Trafficking Awareness walk, where students from all around campus came together to march around our community to bring awareness! This was a very successful event that truly made a difference in our community, so many people never realized that is was an issue in the world, but on this day they were reminded and educated on the signs of it and all that was going on in our state and around the world.
The success and impact of this walk didn't stop there, a week later I was contacted by an agent from CNN International to come to their studio for a live interview! Watch the full interview here. This is an opportunity that I thank God for everyday! Always remember that as long as your passionate about whatever it is your doing and your heart is in the right place, nothing can never stop you from changing the world!