Logan Guleff, NSHSS Ambassador, Named as Most Influential Teen by Time Magazine
Date:
Thursday, April 25, 2019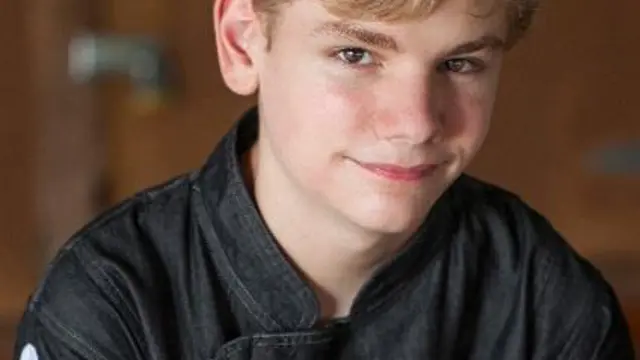 Logan Guleff, NSHSS Ambassador, has been named one of the Most Influential Teens by Time Magazine and a James Beard Blended Burger Winner. Since becoming the 2014 MasterChef Junior champion, he has become a rising star in the culinary world. He was named Southern Living's Best New Southern Cook and earned a spot on Fortune Magazine's 18 Under 18 list; he's also the youngest certified judge for the World Championship Barbecue Cooking Contest in Memphis, Tennessee, and the youngest chef to cook at the historic James Beard House in New York City. He has judged the International Young Chef Olympiad in India and has launched his first cookbook, Logan's Chef Notes and Half Baked Tales.
Logan recently said, "I am excited to be an NSHSS Ambassador so that I can help inspire high schoolers to reach for their dreams."
Check out Logan!:
The Making of a Chef Logan Guleff

Meatloaf Quesadillas | Southern Living


James Beard Winner Logan Guleff, 14, builds a better burger