Meet Our New Scholarship Director!
Date:
Wednesday, November 14, 2018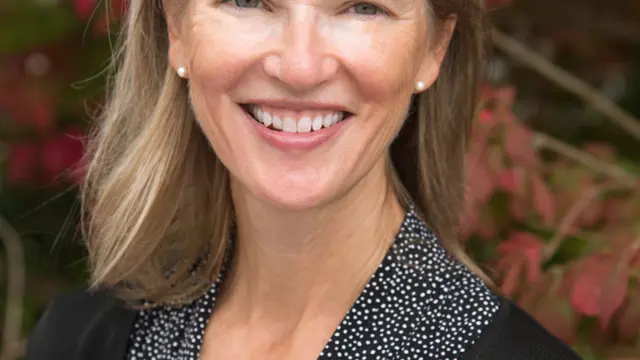 Karen Kane recently joined NSHSS as its Director of Scholarships and Communications, as well as the Executive Director of the NSHSS Foundation. An early adopter and promoter of new technology, Karen built her career developing award-winning content for children, parents, and educators.
Karen began her career at Scholastic's Family Computing magazine ascending the editorial ranks to senior editor. She then joined the Prodigy Service where she helped pioneer the new online medium by producing groundbreaking educational content for children. Her success bringing the Sesame Street brand online segued into production, marketing, programming, and editorial director roles at Sesame Workshop, where she supervised the production of a line of interactive Sesame Street games, launched Sesame Street on the Internet, and oversaw the ongoing editorial programming of sesamestreet.com and stickerworld.com. As partner liaison, she managed content and marketing partnerships with America Online, K-Mart, Excite, Intel, PBS, and WebTV, among others. 
As the director of communications for Indian Mountain School, an independent boarding and day school, Karen was responsible for the content strategy, design, production, and distribution of all school publications and digital media. In that role, she led cross-departmental teams through website redesigns, marketing and communications audits, logo redesigns, and social media initiatives. 
Karen came to NSHSS by way of her freelance editorial and integrated marketing business servicing a variety of educational and consumer media outlets. "What began as a summer project turned into a full-time role, and I am thrilled to be at NSHSS," says Karen. She is looking forward to continuing the great work that Dr. Susan Thurman did in shepherding the scholarship program forward. Please join us in welcoming her!