NSHSS Ambassador, Rebecca Pan, Starts CourageGifts Non-Profit Organization
Date:
Tuesday, April 9, 2019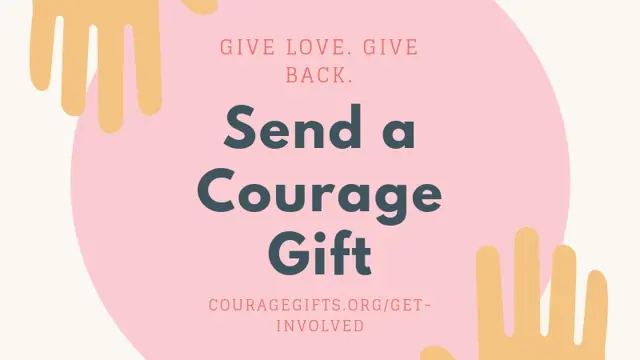 CourageGifts was founded in 2018 by Los Altos High School Junior Rebecca Pan, a California resident and NSHSS Ambassador. Upon moving to Silicon Valley in 2016, Rebecca noticed how the competitive society, focused on personal achievement, allowed people to unknowingly shy away from collaborative efforts towards service and community development. This focus on personal success prompted many of her peers and others to lack an awareness for global issues.
Pan believes that even if issues of poverty, education, and health do not internally affect us, they still can externally. She believes a program like CourageGifts is necessary in order to not only help those who face obstacles and struggles but to also help youth and adults build a more in-depth understanding of global issues. 
So what is CourageGifts? CourageGifts is a non-profit organization aimed to help those who have fallen victim to issues and obstacles in their courageous journeys towards recovery and resettlement by giving them various gifts and letters of encouragement created by volunteers.
The mission of the organization is to raise the public's awareness of global issues and universal problems through individual participation in service acts to benefit victims of those issues.
Even though one gift or letter might not seem significant, the person or victim receiving the "CourageGift" may be motivated and reminded that recovery and resettlement are possible, and since that act would make a difference for one person, it is significant.
As of January 2019, the organization has reached students nation-wide; however, there is still room for improvement and expansion. Rebecca is looking for youth leaders and advocates interested in global issues to become more involved as there are opportunities:
to read blog posts to learn and teach others about global issues
to write blog posts about global issues
for individuals to join the non-profit team
Please contact infocouragegifts@gmail.com or visit the CourageGifts website for more information.