NSHSS Ambassador Ronni Garrett Publishes Book With Other Teen Writers
Date:
Friday, May 17, 2019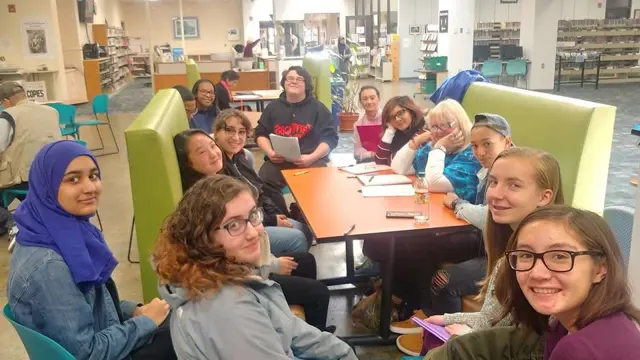 Ronni Garrett, an NSHSS Ambassador and high school junior, has been chosen as one of the first members of the school's Teen Writers Guild at Piscataway High School, New Jersey. There were almost 200 student writing submissions sent for review to Ms. Judith Kristen, best-selling author, but only 26 students were chosen. 
After months of demanding hours and work outside of the classroom, Ronni and her chosen peers, wrote Left of Center, "because that's who we felt we were, and where we were at this point in our lives--focused, yet still a little bit different," says Garrett.   
"Writing this book was a stretch even though many of us had known we loved to write since we were very young. This wasn't just a 'whenever we wanted, write something' you know, when the spirit moved us. It was an actual book, so that meant deadlines, rewrites and edits, and giving up our Saturday mornings and afternoons to meet Judith at our local library, time after time, over our summer and school holiday vacations. It also meant thousands of emails and dozens and dozens of phone calls between us--to get it right...and we did!" Garrett reflected.   
You may purchase the book from Amazon starting May 22, 2019.