NSHSS Mourns Passing of Co-founder Claes Nobel
Date:
Wednesday, May 5, 2021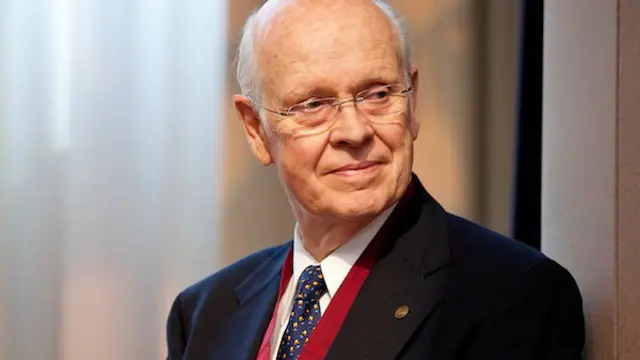 ATLANTA, GA – The National Society of High School Scholars (NSHSS) mourns the passing of its co-founder, Claes Nobel, grand-nephew of Alfred Nobel, who established the Nobel Prizes. Mr. Nobel dedicated his life to preserving the Earth, promoting peace, and changing the world for the better. His legacy includes significant contributions to education, diversity and inclusion, as well as science and sustainability. So deep was his commitment to the environment that he encouraged everyone to treat each day as if it were Earth Day by taking action to preserve, protect, and tend to the planet.
In 2002, Mr. Nobel joined with James Lewis to establish the National Society of High School Scholars(NSHSS) to acknowledge and nurture the continuing success of high school and college students who have distinguished themselves through academic accomplishment, leadership, and community contribution. Today, the international honors and scholarship program serves approximately 2 million NSHSS members. NSHSS offers a lifetime of benefits, pairing the highest performing students worldwide with college scholarships, events, peer-to-peer connections, internships, and career opportunities that begin in high school and carry on throughout their college years and careers.
"Claes believed that the world can be fundamentally better than it is and that students are our most formidable agents of change," said NSHSS President and Co-founder James Lewis. "Through our organization that affirms and fuels students' creativity, intellectual rigor, and excellence, he will remain a role-model and inspiration for generations to come." 
Mr. Nobel also spearheaded the development of the NSHSS Foundation, which fosters education through scholarships for underserved students pursuing STEM, business, economics, public policy, and environmental science and sustainability fields. NSHSS, the NSHSS Foundation, and partners award more than $10 million in scholarships to students around the world each year.
In 1974, Mr. Nobel drafted a document advocating the support for environmental protection and humanitarian leadership. Titled, "The Nobel Laureates Declaration on the Survival of Man Kind," it received signatures from 78 Nobel Laureates. Among his many honors, he was selected for the 2012 Service Legacy Award from Usher's New Look Foundation, and in 2014 he received the Humanitarian of the Year Award from the Selective Corporate Internship Program. Mr. Nobel received an honorary doctorate in Humane Letters from Virginia State University and an honorary Doctor of Law Letters degree from Mount Mary College in Milwaukee, WI.