NSHSS Names 10 Educators of the Year
Date:
Friday, February 11, 2022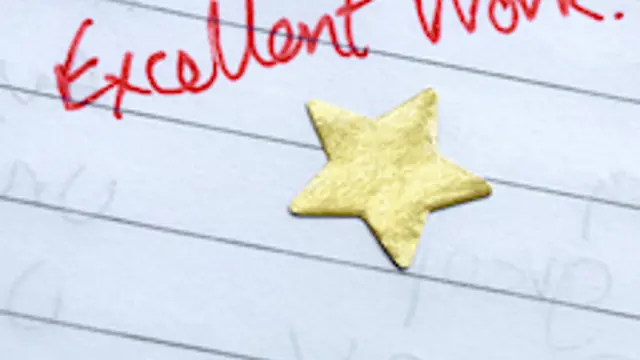 EDUCATORS ACROSS THE COUNTRY RECOGNIZED FOR EXCELLENCE IN AND OUT OF THE CLASSROOM  
ATLANTA, GA – The 2020-21 school year set a record for pressure, isolation, and stress among our country's educators. The back-and-forth between in-classroom and at-home instruction and the ebbs and flows of Covid turned yet another school year upside down and stretched teachers to their limits. Against this backdrop, the National Society of High School Scholars (NSHSS), the premier honors and scholarship program, has selected and announced its Claes Nobel Educators of the Year Award 2021 recipients. 
These awards are presented to exemplary educators who have demonstrated an outstanding and noteworthy commitment to preparing their students for success inside and outside of the classroom. They are role models who consistently demonstrate stellar leadership in spite of unprecedented and unrelenting challenges. The program is named for Claes Nobel, grand-nephew of Alfred Nobel, who co-founded NSHSS with James Lewis. It embodies the Nobel family's tradition of celebrating and sustaining world class minds, especially among educators and young people.
"Each educator demonstrated enormous passion, commitment, and resiliency to bring out the best in their students. They were powerful role models who met students wherever they were and helped them overcome what often seemed like insurmountable barriers. But, with their guidance, they were not," said NSHSS Co-founder James Lewis.
To be eligible for Educators of the Year, candidates must currently be working within a public or private high school in the United States or abroad. In writing, applicants describe their teaching philosophy, their passion for education, and the impact teaching has on them and their students. NSHSS selects one $5,000 award winner and nine $1,000 finalists. The recipients of the 2021 Educators of the Year Award are:
NSHSS Teacher of the Year: Kate Margrave - $5,000 Winner
Pine Creek High School – Colorado Springs, CO
Band and orchestra teacher, Kate Margrave, started a class for her Significant Support Needs students. Though some are nonverbal, she taught them how to keep a steady beat, repeat rhythms, and write their own music through different forms of notation. She also serves as the second vice president of the Colorado Bandmasters Association and started a program to help support band directors, regardless of their years of teaching.
Teacher of the Year Finalist: Dr. Camilla Walck – $1,000 Winner
Princess Anne High School – Virginia Beach, VA
Dr. Camilla Walck uses interdisciplinary biology lessons to help students develop problem-solving skills as they integrate ideas and discoveries from cross-curricular pathways. For the past seven years, she has helped run Cycle for Survival, an event that raises money for rare cancer research, and has her students volunteer at the event.
Teacher of the Year Finalist: Melissa Tracy - $1,000 winner
Odyssey Charter School – Wilmington, DE
Melissa Tracy transformed her social studies classroom into a hydroponic learning lab. Her students utilize advanced farming technology to produce chemical-free produce. 100% of the food is donated to homebound seniors and people living in food deserts. To date, they have donated 3,000 pounds of produce and have distributed 1,000 meal kits with the hydroponically grown produce.
Teacher of the Year Finalist: Elise Knable - $1,000 winner
Caesar Rodney High School – Camden, DE
Elise Knable says that the driving passion behind her work is to instill in students the belief that they are valuable and important, regardless of their circumstances. She pushes herself to provide a safe space for her students and prepare them to be their best in the world.
Teacher of the Year Finalist: John Stokes - $1,000 winner
Lakeside High School – Hot Springs, AR
EAST facilitator, John Stokes, believes education should be the safe haven where students can meet their full potential. He says educators should embody dedication, perseverance, and hard work and brings an open mind, positive attitude, and high expectations to his classroom.
Teacher of the Year Finalist: Kevin Cohea - $1,000
Don Tyson School of Innovation – Springdale, AR
Kevin Cohea, language arts and theater teacher, believes building relationships and rapport are the keys to education and that educators must nurture the inquisitive and creative sides of their students to find their strengths. He encourages his students' curiosities by sharing his own personal stories and interests.
Teacher of the Year Finalist: Matthew Strine - $1,000
Monessen City School District – Monessen, PA
STEM teacher Matthew Strine secured machinery in his classroom for his students to run their own businesses. His computer science students also participate in music-making competitions in his office that he converted into a functional studio.
Teacher of the Year Finalist: Michele Lamons-Raiford - $1,000
Pinole Valley High School – Pinole, CA
English and ASL teacher Michele Lamons-Raiford developed a course called "Music as Poetry," where she teaches her students to develop both an eclectic taste for music and see that there is poetry in all forms of music. In her ASL courses, her students have three months to learn a song, and she teaches them to play games to practice visual learning techniques.
Teacher of the Year Finalist: Thelvie Cullins - $1,000
Yvonne A. Ewell Townview Center – Dallas, TX
Thelvie Cullins' math classroom is set up as an environment that supports his students in feeling successful and accepted and encourages them to embrace decision making. He put his heart into tutoring struggling AP students, and those who attended his sessions, from beginning to end, passed the exam.
Teacher of the Year Finalist: William South - $,1000
Sevier County High School – Sevierville, TN
Social studies teacher William South facilitates a classroom tradition: an experiment in psychology, done with a lemon, that his students are sworn to secrecy on the contents of that experiment before they do it. Students have told him that they took the class only to learn about the lemon experiment. One day, a former student, 15 years after graduating, asked him "do you still do the lemon experiment?"
About National Society of High School Scholars (NSHSS)
NSHSS is the premier international honors and scholarship program co-founded by Claes Nobel, the senior member of the Nobel Prize family, and James Lewis. NSHSS offers a lifetime of benefits, pairing the highest performing students worldwide with high school and college scholarships, events, connections, internships, and career opportunities that begin in high school and carry on through college and careers. For more information, visit https://www.nshss.org/.