Congratulations to the Winners of the NSHSS Virtual Valedictorian Speech Scholarship
Date:
Monday, June 15, 2020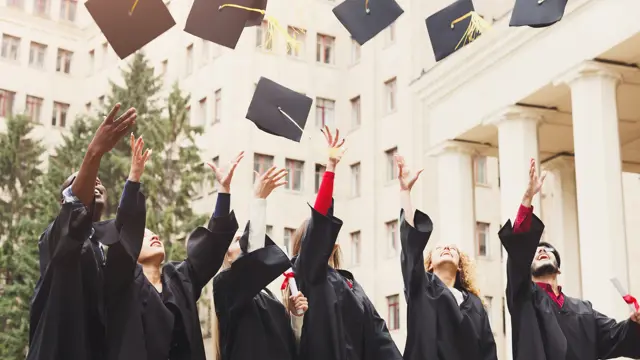 This year, due to the COVID-19 pandemic, many high school seniors may have missed out on one of the most anticipated activities of the traditional graduation ceremony, the valedictorian speech! In response, NSHSS asked high school seniors to submit their most creative and inspiring speeches for not only a chance to win a $1,000 scholarship but also the opportunity to send well-wishes to their fellow classmates and other seniors around the world.
Congratulations to the following 10 winners for their inspiring Virtual Valedictorian Speech!
Lauren Cogan, Winnipeg, Canada, Oak Park High School
Blaine Dillingham, Boise, ID, Timberline High School
Leena El-Mohandes, Hagerstown, MD, Boonsboro High School
Cullen Fetzer, Mullica Township, NJ, Cedar Creek High School
Faizan Khan, South Amboy, NJ, Old Bridge High School
Isabella Macias, Parrish, FL, Braden River High School
Jacob Sauls, Escondido, CA, Escondido High School
Marina Shenouda, Lima, OH, Shawnee Senior High School
Ashlynn Wright, Lilburn, GA, Arabia Mountain High School
Avery Zwayer, Richwood, OH, North Union High School
Be sure to check out their speeches here!