St. Jude Children's Research Hospital is the New Top Employer Among Generation Z Scholars
Date:
Thursday, June 21, 2018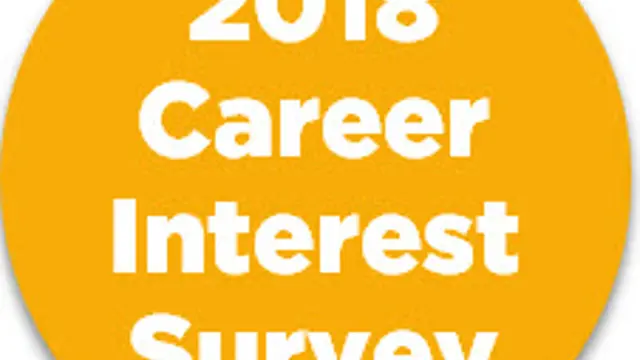 National Society of High School Scholars' Annual Career Interest Survey Offers an Encapsulated Glance at This Emerging Generation
ATLANTA (June 19, 2018) – ​According to the National Society of High School Scholars' (NSHSS) 2018 Career Interest Survey, St. Jude Children's Research Hospital is the No. 1 dream employer, taking the spot from Google, for high-achieving high school and college students.
"At St. Jude, we strive to find cures and save children with cancer and other life-threatening diseases—and children around the globe benefit from our discoveries," said James R. Downing, MD, St. Jude president and chief executive officer. "Connection to our mission and knowing that work done at our hospital has a far-reaching impact make all the difference in creating a sense of purpose for employees. We are proud to know there is a new generation eager to continue the lifesaving work of St. Jude."
The 11th annual survey, conducted in partnership with Hanover Research, sees the oldest members of the Gen Z population finishing a four-year undergraduate degree and entering the workforce, and the youngest just starting high school. As such, the survey offers an encapsulated glimpse into the most formative period of pre- and early professional growth for this generation.
The 2018 survey reflects a higher level of interest in the field of healthcare as opposed to other years with a focus on technology (internet, SAAS, etc.). Joining St. Jude are other highly regarded healthcare organizations like Children's Healthcare of Atlanta (9), Health Care Service Corporation (10), Mayo Clinic (13) and Atlantic Health Systems (22).  The top 25 also included a "local hospital" catchall coming in at 3.
There were several newcomers to the list in 2018 including NASA (12) and SpaceX (18). In this era of AI, tech giants and deep space exploration, it's no surprise that the first two join this esteemed list with a focus on technology.  Couple those new additions with Amazon's jump from 11 to four, and Google (2) and Apple (6) remaining steady in the top ten, and there is an understanding of why close to three-quarters of recent college graduates report having majored in a STEM-related field.
Chick-fil-A (24) was also new to the top 25, making it Generation Z's first choice among food establishments, most due to offerings like The Jumpstart Experience for leadership development, the Remarkable Futures Scholarship program and the Leader Academy focused on community impact.
Entertainment companies like Walt Disney Company (6), BuzzFeed (8), Netflix (14), DreamWorks Animation SKG (17), Universal Studios (20), and the New York Times (21), all remained in the 2018 top 25.
"Through the 2018 Career Interest Survey, we see that Generation Z has high expectations of themselves, as well as their employers," says James W. Lewis, President of NSHSS. "We noticed four distinct themes throughout this survey focused on economic security, STEM, politics and purpose as well as expectations for their career path.  They are digital natives looking for security, purpose, a meaningful career, and work life balance when trying to find their place. Companies should take notice when pursuing this talented generation."
NSHSS is a distinguished academic honor society for high achieving students that offers rewarding scholarships and connects outstanding scholars with colleges and universities around the globe. In addition, NSHSS members can participate in member events across the U.S., unique study abroad and experiential learning opportunities and benefit from a host of partner offers, plus a network of peers and mentors.
Across all respondents, the top 25 employers of choice were:
Jude Children's Research Hospital
Google
Local Hospital
Amazon
Walt Disney Company
Apple, Incorporated
FBI
BuzzFeed
Children's Healthcare of Atlanta
Health Care Service Corp.
Central Intelligence Agency (CIA)
NASA
Mayo Clinic
Netflix
Microsoft
S. State Department
DreamWorks Animation SKG
SpaceX
Nike
Universal Studios
The New York Times
Atlantic Health Systems
Instagram
Chick-fil-A
Boeing
All survey respondents are NSHSS members, and all are part of Generation Z and Millennials.  The survey was performed during the Spring of 2018 and represents the voices of more than 16,000 high school and college aged individuals. It includes every ethnicity, spans across all 50 states, as well as the District of Columbia, and U.S. territories of American Samoa, Guam, Micronesia, the Northern Mariana Islands, Puerto Rico, and the U.S. Virgin Islands. High school students represent 71 percent of the participants – 47 percent of whom are current seniors. Forty-nine percent of respondents are 18 years or older.
To see the complete list of top companies and read the 2018 survey, visit the 2018 Career Interest Survey.  For more information about NSHSS, visit nshss.org.
###
About The National Society of High School Scholars
NSHSS is a distinguished academic honor society, recognizing and serving the highest-achieving student scholars in more than 23,000 high schools across 170 countries. With more than 2 million members spanning high school to college to career, NSHSS members are academically outstanding emerging leaders in their schools, workplaces, and communities.
To learn more about unique partnership opportunities, please contact partnerships@nshss.org.