THE NATIONAL SOCIETY OF HIGH SCHOOL SCHOLARS (NSHSS) ANNNOUNCES TOP 10 EDUCATORS OF THE YEAR
Date:
Monday, December 7, 2015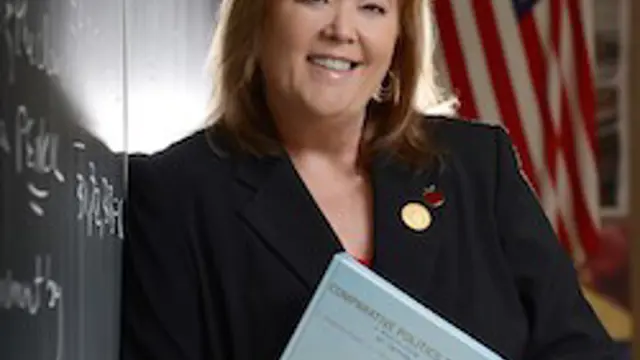 Atlanta, GA, December 7, 2015 – Claes Nobel, senior member of the family that established the Nobel Prize and Chairman ofThe National Society of High School Scholars (NSHSS), announced the Claes Nobel Educators of the Year on Saturday, December 5, 2015, at The Carter Center in Atlanta, Georgia. The top Educator of the Year, Jody Zepp, was awarded $5,000 to further her professional and educational goals.
The Educators of the Year award recognizes ten exemplary educators who have demonstrated an outstanding commitment to preparing students for success. These ten educators, who are all members of the Claes Nobel Educators of Distinction program, were selected for the Educator of the Year Award to spotlight their accomplishments.  Since the inception of the Educators of Distinction program in 2004, NSHSS has recognized more than 40,000 educators worldwide. 
"I am very proud to honor these ten outstanding educators who have continuously encouraged students to strive for excellence," Mr. Nobel said. "These educators serve as remarkable role models in their schools and communities, and uphold the NSHSS mission of helping to advance the goals and aspirations of their students."
Jody Zepp, the top Educator of the Year, is an Instructional Team Leader for Social Studies at Long Reach High School in Columbia, Maryland. Ms. Zepp has been nominated three times by NSHSS members as their most outstanding role model. She was named the 2014-2015 Maryland State Teacher of the Year, spearheaded the creation of a Government, Law, and Public Administration Academy, and co-founded an Advanced Placement Bootcamp. Maryland's Howard County School Superintendent Renee Foose, said "Ms. Zepp is the definition of an outstanding teacher."
The Top Ten 2015 Claes Nobel Educators of the Year are:
Jody Zepp, Instructional Team Leader for Social Studies
Long Reach High School, Columbia, MD
Jennifer Cullison, Science Teacher
Woodland High School, Woodland, WA
Cindy Cunningham, Department Chair of English and Literary Arts
Appomattox Regional Governor's School for the Arts and Technology
Petersburg, VA
Dana Krejcarek, Science Teacher
Kohler High School, Kohler, WI
Marni Landry, Biology Teacher,
Paradise Valley High School, Phoenix, AZ
Stergios Lazos, Academic Dean/IB Coordinator
St. Edward High School, Lakewood, OH
Margaret Mitchell, Honors Chemistry Teacher
Ridge High School, Basking Ridge, NJ
Regina O'Neal, World Language Department Chair/Spanish Teacher
Baltimore Polytechnic Institute, Baltimore, MD
Mary Katherine Parson, Science Teacher
Little Rock Central High, Little Rock, AR
Samuel Saenz, Science Department Chair
East Early College High School, Houston, TX