Yannie Tan and with her partner Elisabeth Tsai are a National Winner in the MTNA Senior Duet Performance Competitions
Date:
Wednesday, April 11, 2018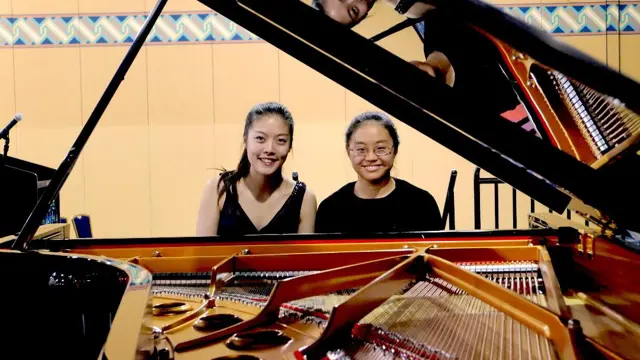 Yannie Tan (GA) with her partner, Elisabeth Tsai (AL) are the first place winners in the MTNA Senior Duet Performance Competitions at this year's national competition for the Music Teachers National Association (MTNA). The finals of the competition were held over the past couple of days in Orlando, FL.
Yannie Tan, a junior at Atlanta International School, and an NSHSS Ambassador, began her musical training at the age of four and has won numerous national and international since the age of nine. Her talent has grown and blossomed during these early years and continues to develop into a mature musical sound.  Yannie's classical education includes studies with Professor Alexander Kobrin at Eastman School of Music and Professor Tatiana Muzanova at Schwob School of Music. 
Yannie's musical journey continues to expand.  She has become a role model and has talked to over 10,000 students with the intent to inspire them about classical music.  She has volunteered for many worthy causes and also has hosted a benefit event to support the children of St. Jude Research Hospital.