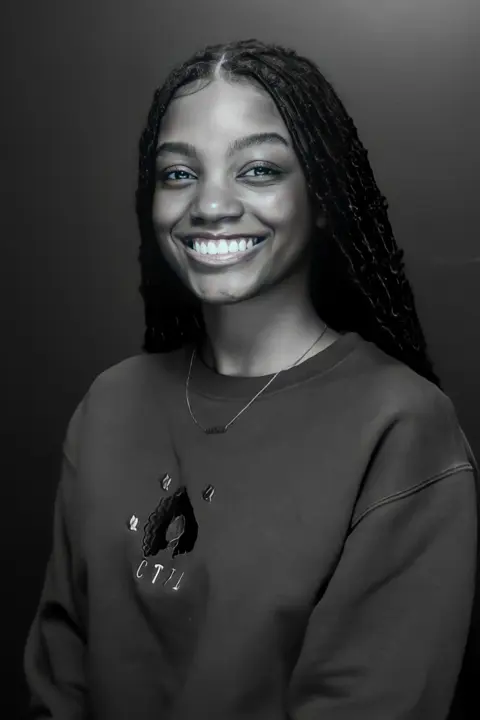 Jasmine Bellinger
Lassiter High School
Atlanta, GA
Jasmine Bellinger is a resilient and determined young woman with an unwavering drive to succeed. As a graduate of Lassiter High School in Marietta, GA, she excelled at Varsity Track and Flag Football.

As a 12-year member of the Girl Scouts of Greater Atlanta, Jasmine has exhibited exceptional character traits while working towards her Bronze and Silver Awards. Her desire to help others can also be seen through her various volunteer activities, such as reading to children, playing games with seniors at community centers, participating in school supply and recycling drives, partaking in Relay for Life events, and fundraising for St. Jude's Hospital.

Additionally, Jasmine served three years on the Atlanta Ronald McDonald House Charities Teen Advisory Council board, where she was one of the top fundraisers every year, including collecting 700+ stuffed animals for a Christmas toy drive.
Jasmine will start her freshman year at Hampton University in Fall 2023, studying Biochemistry and Pre-medicine. Her career ambition is to work in Orthotics and Prosthetics, helping patients with disabilities overcome obstacles by providing them with devices that restore their mobility and independence. With her unwavering determination and passion for helping others, there's no doubt she'll achieve remarkable things!