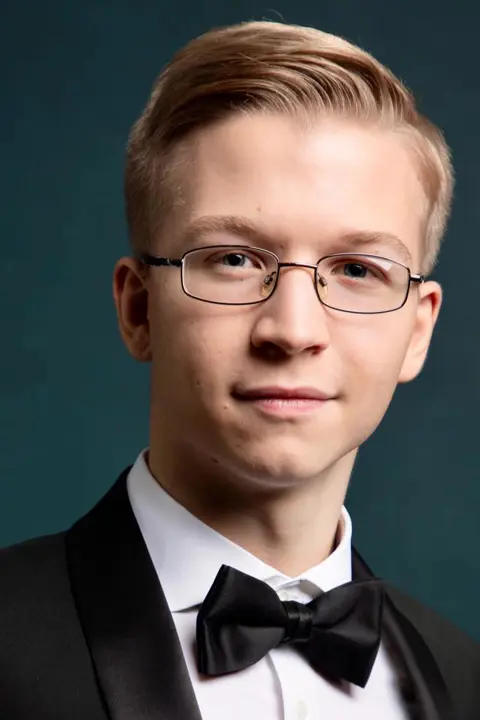 Myroslav Mykhailenko
Keystone National High School
Wood Dale, Illinois
Myroslav Mykhailenko, 17 years old, is a scholarship Fellow at the Music Institute of Chicago's Academy, a training center for advanced pre-college musicians. He studies piano with a professor of Northwestern University, José-Ramon Mendez.
Myroslav was born in Ukraine, Kyiv and began playing piano at the age of 6. He studied at the Kyiv Secondary Specialized Music School. During his piano studies, he was featured two times in the White Hall of the House of Scientists in Kyiv as well as other venues across Ukraine. He also won first prize in "Concours International de Piano Ville de Gagny 2017" in France. At age 13, Myroslav and his family immigrated to the United States of America.
Upon his arrival in the U.S., Myroslav continued his studies with Lyudmila Lakisova, and in 2018 he received an honorable mention in the Crain-Maling Chicago Symphony Orchestra Young Artists Competition. He additionally won top honors in such competitions as the 2017 Sejong Music Competition and Walgreens National Concerto Competition. Myroslav participated in many festivals, including Manhattan in the Mountains, Palmetto International Piano Festival, and others.