Notorious RBG Women of Tomorrow Scholarship
Award:
Ten (10) $1,000 awards
Eligibility:
Rising high school students graduating in 2024, 2025, 2026, or 2027, and recently graduated 2023 seniors (female-identified applicants are strongly encouraged to apply, however applicants of any gender are eligible!)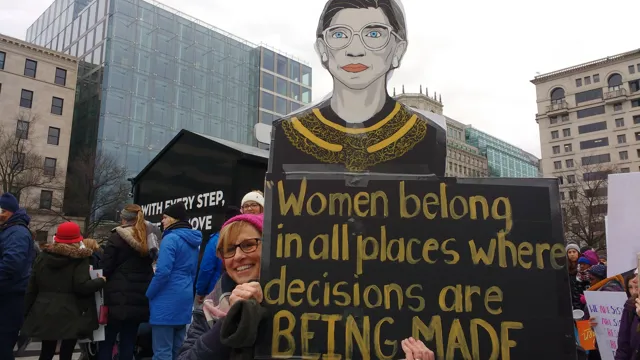 Scholarship Details:
Ruth Bader Ginsberg, or "Notorious RBG" as she has been coined by Shana Knizhnik, was an American icon of epic proportions. As remembered by the American Bar Association, "It is undeniable that the late Justice Ginsburg transformed the legal profession, the Supreme Court, and the fabric of American society through her tireless advocacy for gender equity. She was a brilliant legal scholar who left a mark on American jurisprudence both in her role on the Court and as an advocate." NSHSS hopes to honor the blazing legacy of "Notorious RBG" by awarding ten (10) applicants with $1,000 each for their efforts to embody the spirit of RBG within their own communities.
Application Requirements:
Educator recommendation
Prompt response of 500-800 words to the following question:

Ruth Bader Ginsberg stated, "As women achieve power, the barriers will fall. As society sees what women can do, as women see what women can do, there will be more women out there doing things, and we'll all be better off for it... As we connect and collaborate, give and take, we are evolving, emerging stronger and more capable." Please give one example of how you embody the spirit of RBG to be notorious for your power in your community.

Pictures/videos/media showing your leadership in action 
Color headshot suitable for website posing
Academic resume
Current Transcript (can be official or unofficial)
Application Opens: May 24, 2023
Closing Date: September 18, 2023 by 11:59PM (EST)
Scholarships closing soon