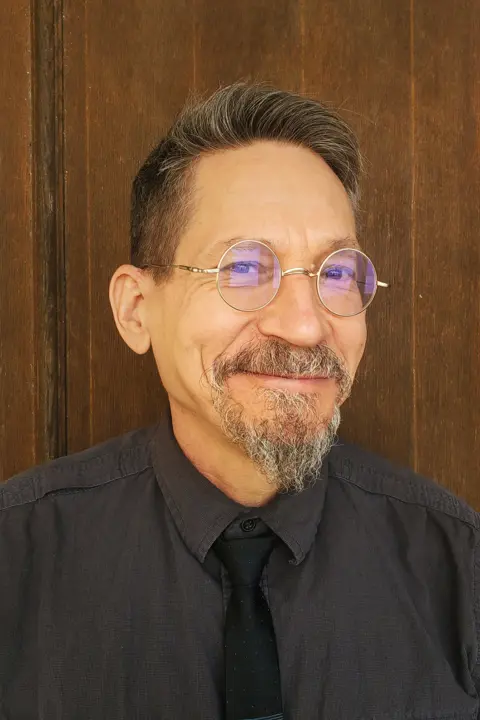 James Cormier
Spring Valley School
Birmingham, AL
James Cormier is a multidisciplinary artist with a strong interest in science. He has taught art and science at Spring Valley School for the past 13 years. Before working at SVS, Mr. Cormier worked for the McWane Science Center building and designing science exhibits. He also taught art at the college and elementary school levels in New Orleans, LA.

Mr. Cormier has exhibited art and medical illustration at numerous galleries and universities in the Southeast. Additionally, he has illustrated covers for several academic publications and given several lectures on informal science education at the Alabama Academy of Science annual meetings.

Mr. Cormier has a BFA from the University of Montevallo, an MFA from Tulane University, and an MS in Medical Illustration from the Medical College of Georgia.

As an educator, Mr. Cormier often employs science to teach art and art to teach science. He uses a hands-on, inquisitive approach and inclusive dialogue to engage his students in learning.
NSHSS is always looking to find ways to support our network of educators, especially those who are constantly looking to support their students. To help offset the financial burden, NSHSS is awarding fifteen (15) high school educators $500 grants to help provide additional opportunities to their students and classrooms.