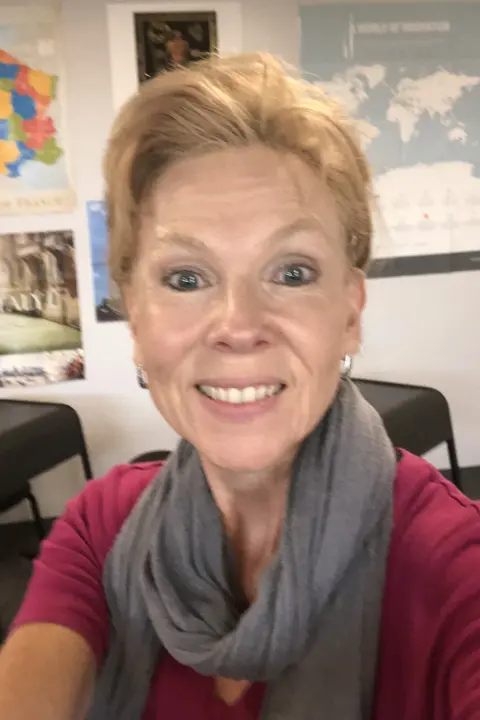 Katherine McKeown
BASIS Prescott
Prescott, AZ
Katherine McKeown has known, ever since high school, that her life-long vocation was teaching. Her entire career has thus been devoted to some form of teaching or training. Whether it be showing teenagers the beauty of Shakespeare, mentoring university students in the works of Chaucer, conducting writing workshops, coaching French CEOs in English, setting up training programs in French corporations, training executives and students how to recognize and draw upon their personality profiles, teaching and coaching BASIS students in French and AP Psychology, or sharing the wonderful world of French music--Katherine feels she is at her best when inspiring others. Indeed, her senior thesis in high school was on the "power of positive thinking".

Born in the US, Katherine is of Irish/French heritage with dual French/American nationalities. She lived and worked in France for over 20 years and has travelled extensively. She loves leading trips to Europe, and her most recent trip with students and parents was to France in June 2023. She looks forward to leading another group on a trip to France, Spain and Italy in June 2024.

When not teaching at BASIS, Katherine keeps busy as a professional translator and editor.
NSHSS is always looking to find ways to support our network of educators, especially those who are constantly looking to support their students. To help offset the financial burden, NSHSS is awarding fifteen (15) high school educators $500 grants to help provide additional opportunities to their students and classrooms.