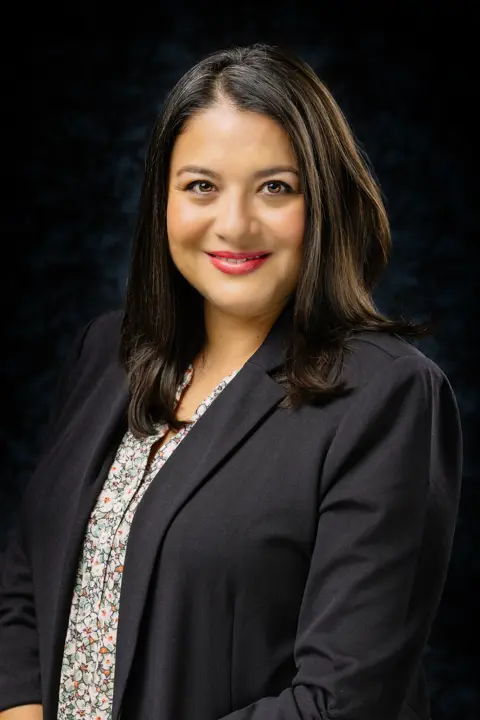 Magdalena Perez-Lopez
Harlingen School of Health Professions
Harlingen, TX
Magdalena L. Perez is a dedicated educator with a remarkable 22-year tenure within the Harlingen Consolidated Independent School District in South Texas. Her career has been a dynamic journey, marked by unwavering commitment and versatility.
Magdalena's career commenced as a Paraprofessional assisting Emergent Bilingual students, paving the way for her diverse roles, including 3rd grade Teacher, Elementary School Counselor, District Migrant Counselor, and High School Counselor, where she diligently served the at-risk population at an Alternative Placement Campus. Currently, she shines as the counselor at the Harlingen School of Health Professions, guiding students aspiring to become healthcare professionals.
This multifaceted path has equipped Magdalena with invaluable insights into her students' diverse needs and their families. Embracing a growth mindset, she continually refines her practice to benefit her school community. Notably, this year, Magdalena has committed to enhancing social-emotional learning at her campus. She's pioneering a Student Wellness Center, a safe haven where students can explore their personal growth journeys with confidence.
Beyond her professional life, Magdalena cherishes her role as a loving wife to her husband and a proud mother of two boys and two fur babies. She enjoys spending time with her family and their shared love of baseball.
NSHSS wants to aid educators in their positive efforts to spread awareness and affect change regarding mental health in their classrooms. NSHSS is giving five (5) NSHSS Educators $1,500 grants to provide Social Emotional Learning (SEL) resources and curriculum to their classrooms.