Join Lauren by starting your own leadership journey with NSHSS! Ambassador and Student Council applications are open until 10/15. Apply through your Member Dashboard.
With the rest of my life ahead of me, I hope to make the world beautiful by encouraging the leaders of the future. My journey with leadership conferences began when I attended the New Hampshire Hugh O'Brian Youth Leadership (HOBY) Conference. I spent the weekend meeting other Ambassadors, listening to motivational speakers, and participating in my favorite part of the weekend - a community service project. We planted a garden in Manchester, New Hampshire, to help supply food for the New Hampshire Food Bank.
Participating in this HOBY conference was pivotal in my leadership development and journey, so much so that I applied to return in 2019 as a junior facilitator, a HOBY alumni who embodies the value of excellence. I was accepted for the position and had an outstanding weekend guiding a group of eight sophomores. They explored the same leadership values I had learned, and it was a privilege to play a role in their development. The success of my role as a junior facilitator for HOBY inspired me to host a Community Leadership Workshop (CLeW) at my high school in February 2019.
What is a Community Leadership Workshop?
A CLeW is a one-day leadership program that hosts approximately forty freshmen participants from across the state. With this workshop, the Ambassadors learn about leadership and are encouraged to make a change in the community.
The Community Leadership Workshop I held was a nine-hour leadership program that hosted forty-two freshmen participants from across New Hampshire. I was the CLeW Chairperson for this event, and I was in charge of developing the seminar from start to finish. The driving theme for this CLeW was to support Ambassadors and their leadership roles in their school and community.
Planning and Preparation
There was a huge amount of planning that went into organizing the CLeW. I worked with HOBY representatives to formulate a successful plan. As the CLeW Chairperson, I was responsible for developing and implementing the seminar. Watching the CLeW come together was incredibly rewarding because I was getting to organize my own leadership event. I enjoyed the leadership seminars I had been to, and I wanted to give students the same opportunity I had to learn new ideas.
Implementing the Seminar
Throughout the day, I took in everything that was going on around me. The Ambassadors had the opportunity to listen to speakers and a panel, participate in activities, contribute to group discussions, and meet with students and volunteers that share the same passion for leadership. I had terrific conversations with Ambassadors and volunteers.
I was able to discuss involvement with NSHSS and share information about the Society during the CLeW. Being a member of NSHSS has had a significant impact on me as a person and a leader. NSHSS has also provided me with a strong belief in community service and giving back to others in need. I talked to the group throughout the day about NSHSS and what I've been able to do as an Ambassador. It was inspiring to share my experiences in NSHSS and encourage them to join the Society.
Struggles and Problem Solving
I also learned about overcoming challenges while planning this project. I started planning this CLeW while recovering from a concussion. Even though the car accident was a tough experience, I was not going to let it stop me from hosting my project. I was able to push through, and I kept planning the seminar.
Some of the challenges I ran into were: scheduling the day, organizing groups, assigning jobs to volunteers, and finding a way to fund the materials I needed. The day was hard to schedule because I had to consider four groups and think about how to adapt the activities to fit the size of the groups. There were many volunteers and Ambassadors, and assigning everyone jobs, and a group took time and organization. There was a snowstorm the day before, and the power flickered in the school a couple of times during the seminar. Organizing this event was a huge undertaking, and I did it while going to school, working, participating in extracurriculars, and spending time with family and friends.
Personal Reflection
While the CLeW may be over, the mark it has made in my life and on my personal knowledge will never end. The CLeW was a large project to take on and plan, but the impact it had on the Ambassadors and volunteers was certainly worth all the effort. After the seminar, I received many emails from Ambassadors and volunteers about what they learned during the seminar and how they are going to take action to see a change in the world.
As I enter college, I hope to learn more about the importance of being a leader. I hope to make the world beautiful for others by creating positive change. I chose to be a leader and impact others by implementing the CLeW workshop. Undertaking this project was a huge responsibility and honor, and it affected the leaders of the future.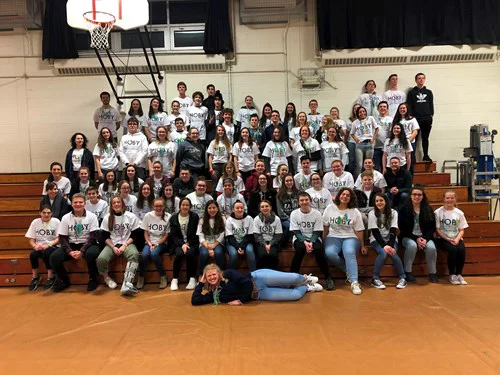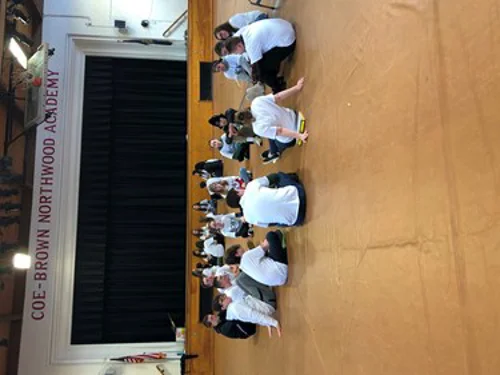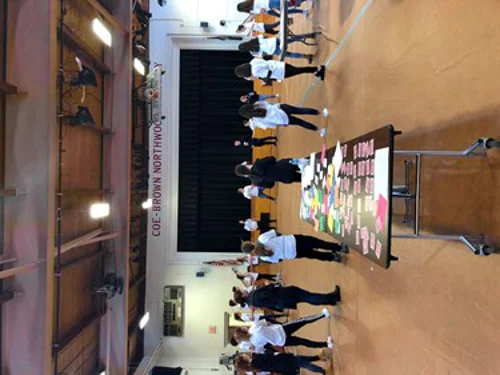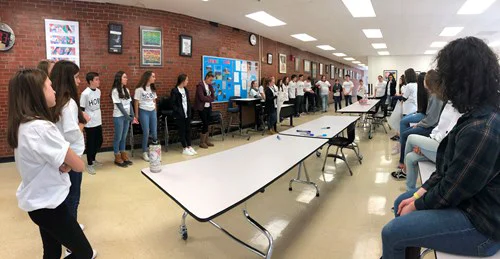 Resources + A Note!
Hello reader! Thank you so much for reading my blog post! Here's some information about HOBY. There's a HOBY program in every state, so reach out to your high school guidance counselor to get involved.
HOBY link: https://www.hoby.org
HOBY Instagram: https://www.instagram.com/hoby/?hl=en
Here's another link to an additional leadership seminar I attended. Feel free to explore! https://www.nslcleaders.org
If you have questions about hosting a leadership seminar or want to chat about my NSHSS experiences, please feel free to reach out to me at lrb07012@gmail.com!
-Lauren R. Best