I recall the timid excitement here in the National Society of High School Scholars headquarters office when the Nobel Week 2019 staff received the news that we had been gifted with some tickets to perhaps the world's most exclusive party. How special to be invited to the official afterparty of the Nobel Prize Festivities, but what were we to wear? Would the Laureates be in attendance? What is such a party like? These questions among others bounced around our heads as we eagerly prepared to depart for NSHSS Nobel Week 2019. 
I eventually discovered from its official website that the party, founded in 1978, has been a favorite of Stockholm's students and the world's Nobel Laureates alike for decades. A lone Stockholm School of Economics student by the name of Mats Nyqvist felt that an event as momentous as the Nobel Prize Ceremonies should be celebrated into the night, and before '78, there were no afterparties to speak of. With that in mind, he decided to work with his student association to shift the festivities to his campus. Shortly after the very first party, Stockholm's other universities got involved. The venue now rotates each year between the institutions: Stockholm University, the Royal Institute of Technology, Karolinska Institutet, and Stockholm School of Economics, with the event planning done by a cohort of students from all four institutes.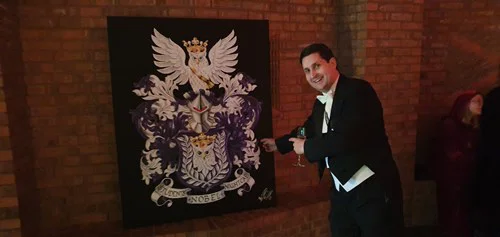 From its humble beginnings of a minuscule 350-person guest list, the Noble Nightcap has reached new heights, boasting more than 1,800 attendees this year and being generally regarded as the grand finale of the Nobel Prize Festivities. The party is a fiercely-guarded mystery, with its exclusive guest list and secret theme protected under non-disclosure agreements. The planning committee assures us that it's "the secret [we] want to be a part of."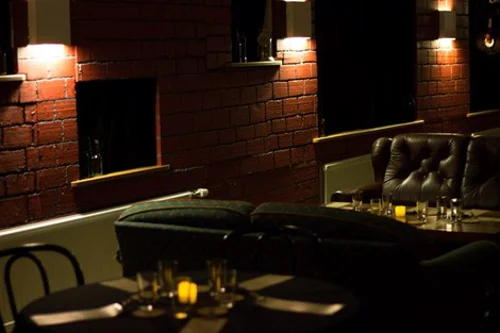 The ticket price of 849 Swedish Kronar (about $90 USD), paid only after you receive the exclusive invitation, gains you access to the 11:00 PM-5:00 AM white-tie blowout with all food and drinks included. Since the party is open bar, invitations are also contingent upon the 18-year age limit, the legal drinking age in Sweden.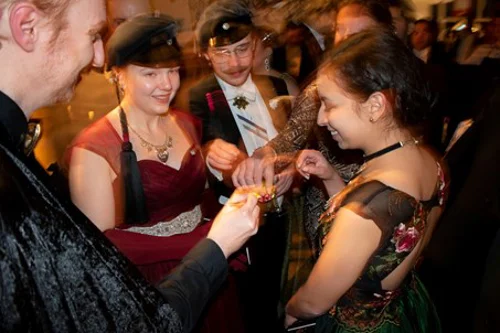 As we entered the facility on Stockholm University's campus, I was immediately floored at the remarkable, unique ambiance that this cohort of students had created. NSHSS member Annika Schneider, who was among the students lucky enough to be selected to attend the party says, "It was unlike anything I did before-- it was magical; astonishing and inspiring--people coming together to celebrate humankind's exceptional achievements in one unforgettable night."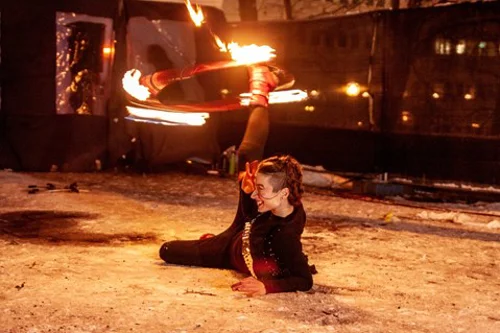 It was a miracle that our little group was even there that evening in the first place. Elisabet Idermark, a veteran Stockholm University professor who has been working in close collaboration with NSHSS for the seven years that the Nobel Week program has been running, worked her magic to obtain a few tickets to the exclusive party. The ten student tickets that she was able to snag were doled out via a "draw-from-the-hat" lottery system that any Nobel Week attendees who were 18 years or older could opt into. The chosen students and NSHSS staff members were given specific instructions on the white-tie dress code. Women were to wear floor-length gowns and men must arrive in a full tuxedo with tailcoats only. In the hours before the eleven o'clock start to the festivities, staff and student attendees gathered in the University Faculty Club to don gowns, tuxedos, makeup, hair pieces, and high heels, all while partaking in a celebratory champagne toast.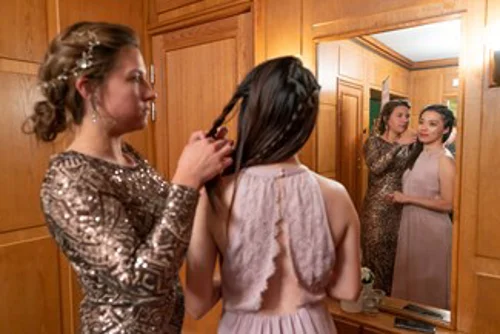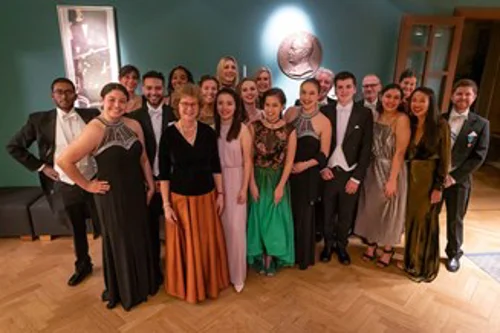 We then made the trek through ice and snow across the campus to wait in line for entrance to the affair. All that waiting outside in the cold was absolutely worth it when we made it inside. The party unfolded from room to room to even more rooms, each with a different sub theme under the overall theme of "MYSTERY." Attendees explored a Venetian masquerade, a casino, a fortune teller's cave, a secret garden, Area 51, a tree house, and even an underwater shipwreck.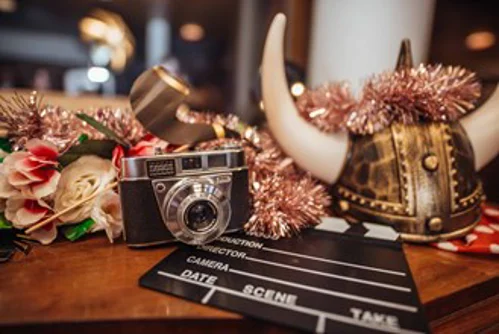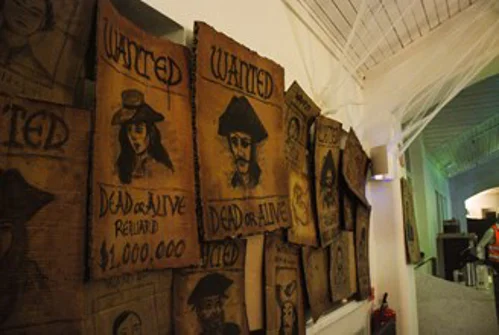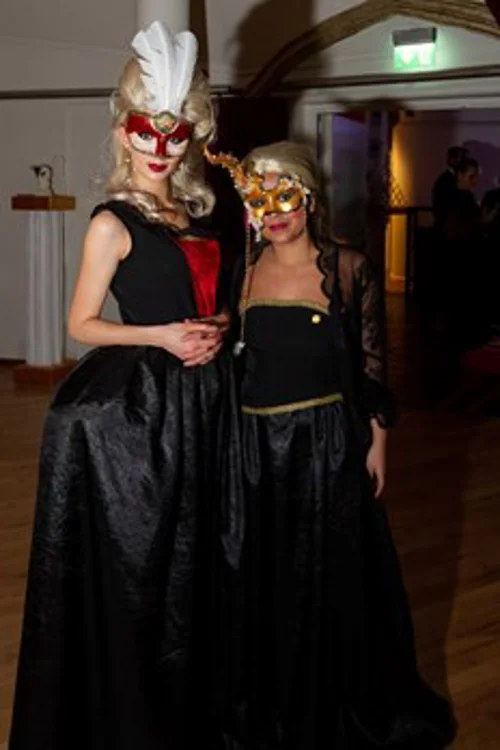 Each room had its own themed snacks and drinks. At Area 51 for example, guests could drink funky neon-colored liquors from test tubes.
There was even a scavenger hunt with checkpoints and challenges throughout the venue that included meeting a fortune teller, playing a casino game, and interpreting a Morse code message. Like NSHSS attendee Brayden Berving said, "aside from feeling like James Bond in a casino and going on the hunt for clues, it was great to see people show their humanity--students, professors, Nobel laureates, and social elites all relaxing and just having a fun time."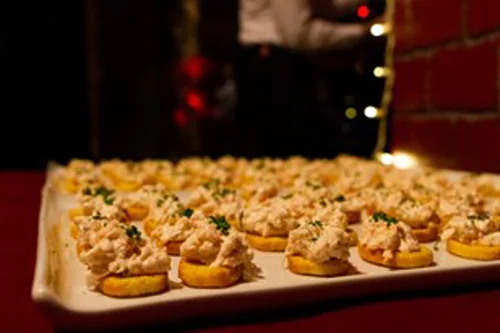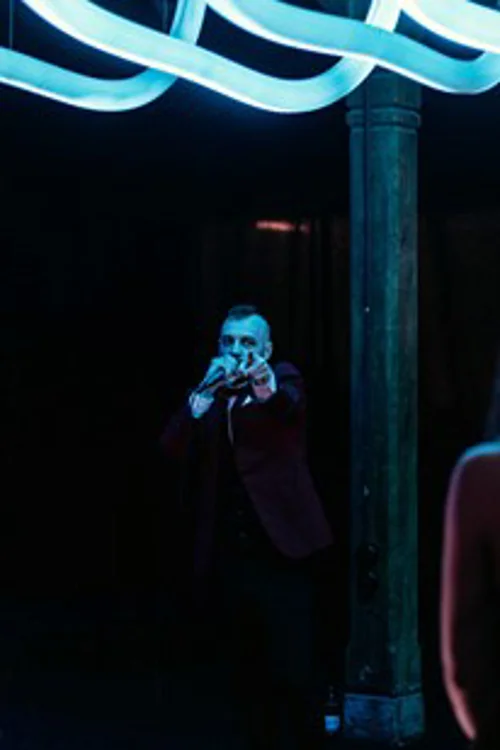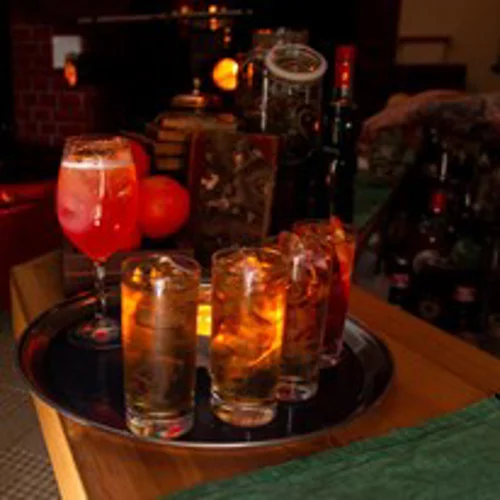 The venue was impeccably decorated, and the guests even more impeccably dressed. And of course, everyone in our little NSHSS group looked stunning!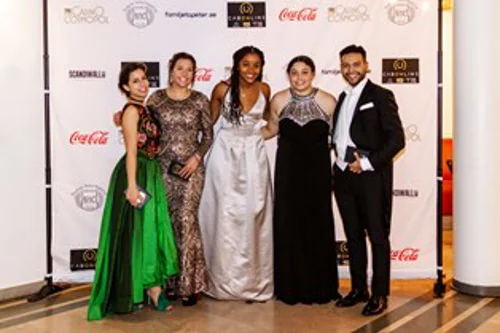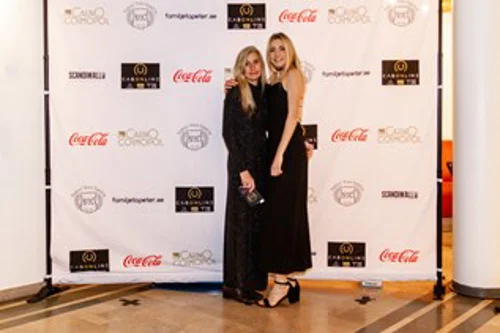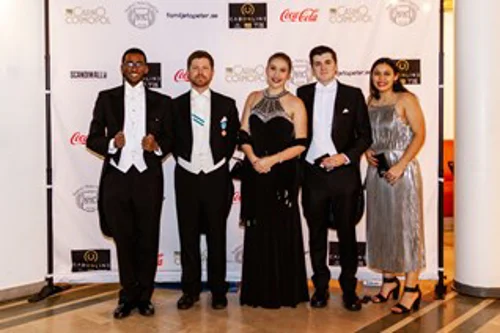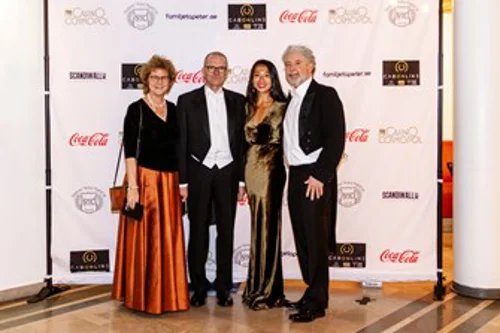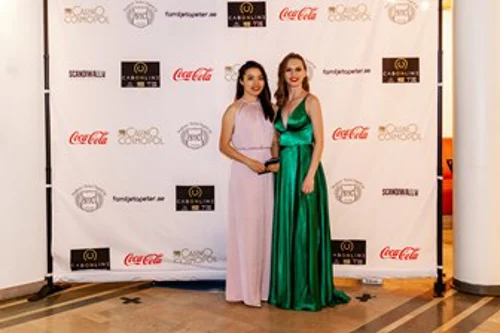 The night was filled with all sorts of interesting people with whom to dance and converse, including the Nobel laureates who were in attendance. Some of our team members met (and danced with!) the married duo Esther Duflo and Abhijit Banerjee, who were among the three winners of this year's Prize in Economic Sciences. Personally, I was fortunate enough to meet Michel Mayor, one of the 2019 Prize winners in Physics, and speak to him in his native French. Another NSHSS student, Adolfo Sirias, said of the evening, "The Nobel Nightcap Party was a spectacular night full of joy, smiles, and delight. Every corner of the University of Stockholm's Aula Magna was dressed as if the building possessed a life and throne. We were its invitees. Yet, what stuck to me is the fact that every sacrifice has its rewards. Who would have thought you can get a chance to party with a Nobel laureate? Thank you NSHSS and Mr. Banerjee and Ms. Duflo."
I am also of the mind that the Nightcap Party was truly a once-in-a-lifetime privilege. It should be inspiring to anyone to be in the presence of Nobel laureates--individuals who have gone to great lengths to hand off a better world to the next generation. I am particularly proud that I was able to chaperone an incredible group of students to such a unique event. My hope for them is that they take that inspiration, hold it close to their hearts, and call upon it whenever their goals seem impossibly far away. Just as we celebrated the Nobel laureates that cold December evening, I hope they will celebrate each and every one of their achievements that work towards "the greatest benefit of humankind."