Looking for free or cheap things to do in Perth? Well, you are in the right place, because as an international student in Perth, I know how much we dream of knowing everything about our new home to the fullest and how complicated it can be with limited time and money. This is why I have decided to create a top of my 5 favorite places that you can enjoy in Perth without any or at a very low cost.
1. Visit South Perth Foreshore: If you want to have a beautiful and different view of Perth by day or by night, an alternative is to take the Ferry from Elizabeth quay (remember that as students, we have a concession card) and cross the Swan river to get there. It is an excellent place to walk, jog, cycle or have a BBQ (yes, you will find a free public BBQ). Also, it is a beautiful kayak and canoe spot with affordable prices (around $20 to $25 an hour).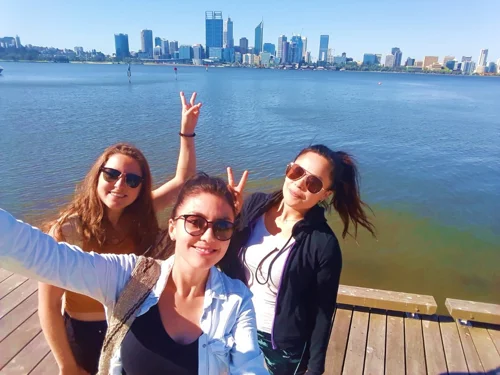 2. Spend a day on one of Perth's beaches: My favorite, South Beach. The sunsets are unforgettable, there are plenty of public barbecues, and it is perfect for inexperienced swimmers, like me!! I found the water is a little calmer than the rest of the beaches in Perth. But, of course, remember to apply sunscreen (and more than once) since the sun in Australia is stronger than anywhere else. You will find cafes, restaurants, and the historic South Beach Hotel only 2 minutes walking across Wilson Park. To go there, I always catch the Fremantle Blue Cat, a free transport service along South Terrace and Marine Terrace between Fremantle Station and South Beach.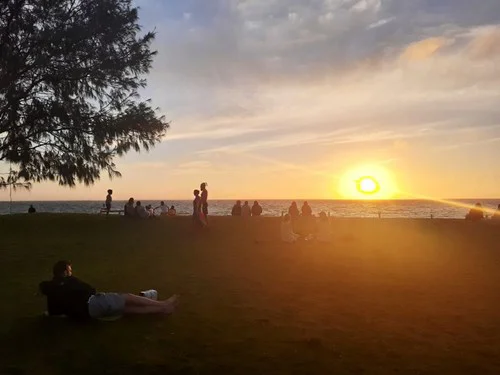 3. Visit Fremantle, a charming little town that is actually the most historic part of the Perth area, known for its maritime history, Victorian architecture and remnants from Australia's days as a British colony. Fremantle is a very eclectic place, personally, my preferred, for its hippie vibes, for its important role in Australian music (it's the final resting ground of AC/DC legend Bon Scott), and of course, its pioneering craft-beer scene. For which I recommend a visit to Little Creatures Brewery.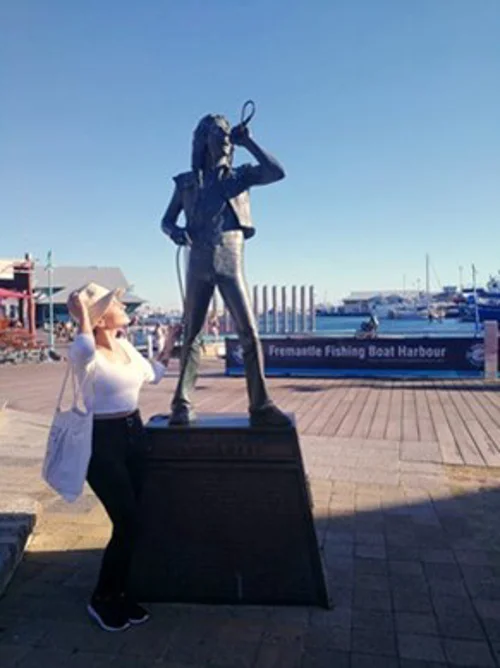 4. One of the most exciting neighborhoods for me is Northbridge, with a hipster atmosphere and Lots of International food variety. One of the best places, in my opinion, is Old Shanghai, with good portions and reasonably priced. I have found food from India, Korea, Malaysia, China, Japan, and Australia. Also, I have visited some of the museums for free or with a discount for students, such as the Perth Institute of Contemporary Art, WA Museum Boola Bardip, or the Art Gallery of Western Australia.
5. As a nature and animal lover, Heirison Island, an island in the middle of the Swan River, is the perfect place in Perth to see kangaroos and birds like the Pelican. You can use public transport to get there or go by bicycle. Entry is free. I recommend you go at dusk or dawn to see kangaroos. Remember not to feed them.
Finally, I also love street art, and Perth has several surprises. My favorite places are Wolf Lane and Grand Lane in Perth, and Fremantle. Do not miss the Streets of Perth Urban Explorers website if you are also interested in street art. You will find a map with the location and a photo of the artwork.