NEW SURVEY OF GEN Z HIGH ACHIEVERS SHOWS VAST MAJORITY PLAN TO VOTE IN THE NEXT PRESIDENTIAL ELECTION
Date:
Monday, July 16, 2018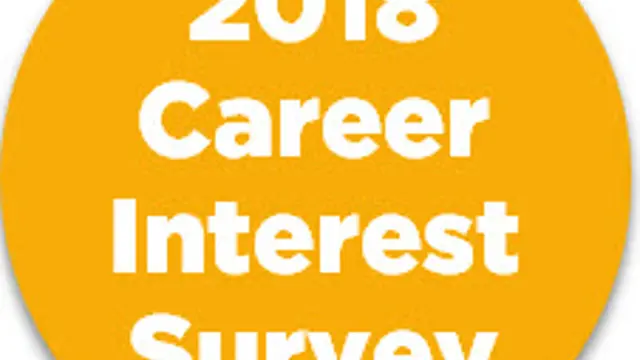 ATLANTA (July 16, 2018) –   According to the National Society of High School Scholars' (NSHSS) 2018 Career Interest Survey, Generation Z describes themselves as very interested in social justice, civic-minded and politically-interested. #NeverAgain, #MeToo, #BlackLivesMatter and #ClimateChange are not 'someone else's cause' but personal reflections of the worldview of Gen Z, the new study finds.
"Gen Z is fundamentally rational across many areas, and activism is no different," says James W. Lewis, President of NSHSS. "In an era of 'fake news,' 'witch hunts,' trolls and so much more, their constant state of connectivity has given them almost limitless access to information and news, and we're seeing them use this connectivity to lend their voice to causes that matter most to them. While causes differ, their passion and purpose is consistent."
Casting Their Vote
It is a confusing era for Generation Z, and the tumultuous U.S. political and geopolitical climate is unavoidable, which may point to why 83 percent of all survey respondents plan to be somewhat or very involved in politics in the coming years. However, the 2018 Survey found their desire to actually hold political office has diminished slightly, as sixty-three percent say they are not interested in running for office, compared with 61 percent in 2017. Yet while not committing to a career in politics, this generation is far from apathetic. Involvement and voter registration responses are high, indicating this generation is poised to make an impact on the political process. Among respondents 18 years or older, 77 percent are registered to vote and 71 percent of them plan to vote in the 2018 midterms – another 96 percent plan to vote in the next presidential election. Perhaps even more interesting, 35 percent of those 18 years and under are pre-registered or plan to register to vote, so they can participate in the 2018 midterm elections (68 percent), and almost all (97 percent) plan to vote for the next president.
Advocating for Social Justice
Generation Z is active and committed. They are aware of causes, lend their voices to make change and volunteer widely. In fact, 93 percent say they give their time in some capacity, ranging from helping family and friends (72 percent), to participating in organized events (65 percent), to actively donating time to a cause (45 percent). And they do so intentionally – 82 percent cite "educating myself" as an important way they support causes.
The majority are also willing to advocate for social justice issues, with women leading the charge - 81 percent compared to 66 percent of men.
The gender gap continues as respondents discuss social justice issues that have personally affected them. Bullying and violence is the leading issue respondents face, followed by gender inequality and racial inequality. In each instance, women are more likely than men to be affected.
Generation Z is shaping history as a committed, vocal generation. They describe themselves as very interested in social justice. They are civic-minded and politically-interested, and virtually all cite awareness of and care about timely social issues of race relations, police brutality, gun violence and more. Against a backdrop of significant political and socioeconomic activity on the world stage and at home, they expect their voices be heard at the polls.
About the Career Interest Survey
All survey respondents are NSHSS members, and all are classified as Generation Z and Millennials. NSHSS is a distinguished academic honor society for high achieving students that offers rewarding scholarships and connects outstanding scholars with colleges and universities around the globe. In addition, NSHSS members can participate in member events across the U.S., unique study abroad and experiential learning opportunities and benefit from a host of partner offers, plus a network of peers and mentors.
The survey was performed during the Spring of 2018 and represents the voices of more than 16,000 high school and college-aged individuals. It includes every ethnicity, spans across all 50 states, as well as the District of Columbia and U.S. territories of American Samoa, Guam, Micronesia, the Northern Mariana Islands, Puerto Rico and the U.S. Virgin Islands. High school students represent 71 percent of the participants – 40 percent of whom are current seniors. Forty-nine percent of respondents are 18 years or younger.
See more economic security facts from the 2018 Career Interest Survey, or visit the official website of NSHSS for more information.
###
About The National Society of High School Scholars
NSHSS is a distinguished academic honor society, recognizing and serving the highest-achieving
student scholars in more than 23,000 high schools across 170 countries. With more than 2 million members spanning high school to college to career, NSHSS members are academically outstanding emerging leaders in their schools, workplaces, and communities.
To learn more about unique partnership opportunities, please contact partnerships@nshss.org.