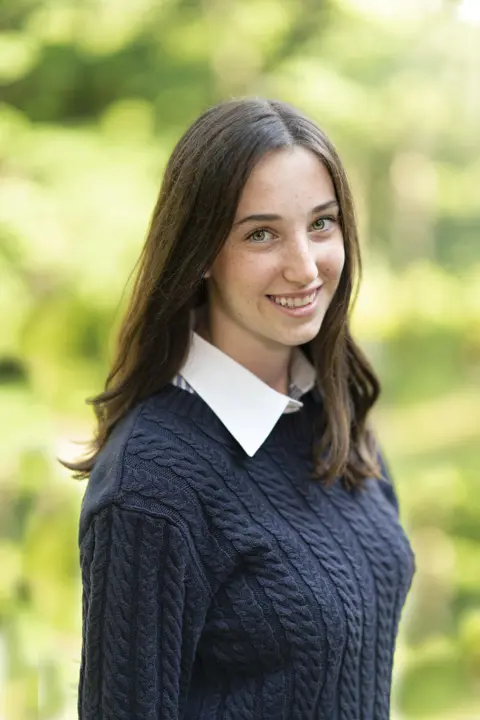 Alexandra Van De Kieft
New Explorations Into Science, Tech and Math High School
New York, NY
There are three primary issues in healthcare that must be addressed: equity, trust, and misinformation. The COVID-19 pandemic exposed and exacerbated global medical inequality, increasing barriers to care. The increased use of social media and the availability of unverified sources intensified public confusion and contributed to widening public mistrust of the healthcare establishment. The wealth of information, coupled with some posing as experts, restricted individuals from attaining proper medical guidance and contributed to greater animosity toward honorable healthcare professionals who advocated for vaccination, masking, and social distancing to achieve better control of the global crisis. Today, demographics continue to define individuals' health and their experiences with healthcare, resulting in extreme disparities.
Harnessing the newfound power of virtual communication, Alexandra worked to build MedNews Week with the leadership and mentorship of Dr. Yan Leyfman. As a free 1.5-hour conference where global leaders in medicine without profit motives gather to educate a diverse global audience about the latest developments in dozens of medical specialties, the primary goals are to combat healthcare misinformation, contribute to international healthcare education, and combat healthcare inequity in an accepting, accessible space for people of all backgrounds to learn. In its first year, MedNews Week has reached more than 79,000 attendees from over 60 countries with 88,000 social media subscribers.
NSHSS is a community of driven individuals and a network of more than 2 million lifetime members from across the globe who believe in being the next agents of change and the next thought leaders. The Be More Fund celebrates and honors that.