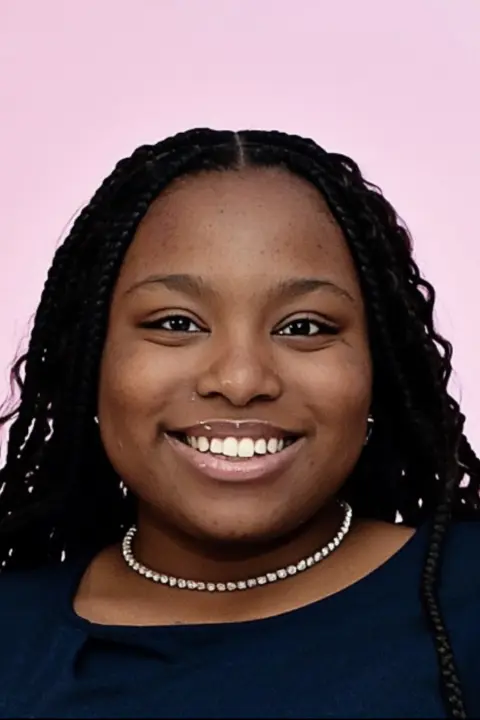 Grace Magny-Fokam
Chesapeake Math and IT Academy South
College Park, MD
Grace Magny-Fokam is an award-winning A.I. researcher, writer, social entrepreneur, and young changemaker. Having begun her journey in technology at 11 years old, Grace is quickly becoming a voice for Gen Z and Generation A.I.

As an innovator, Grace has collaborated with the National Science Foundation, the Massachusetts Institute of Technology, Johns Hopkins University, Georgetown University, the U.S. Department of Defense, the United Nations High Commissioner for Refugees, and many other leading institutions. Her work has been recognized by a plethora of organizations, including the President's Administration, the United Nations Association of the USA, the NASA Goddard Space Flight Center, the National Security Agency, Google, Microsoft, Lockheed Martin, SAE International, and many others.

Grace's dedication to technology exists inside the classroom as well! At 18 years old, Grace had already graduated with an Associate's Degree in Information Technology!

Finally, Grace uses her influence to promote social innovation, especially among minority youth. With a passion for harnessing technology to address pressing global issues, Grace has sat on advisory committees for the United Nations and the Hershey company, advocating for social entrepreneurship, the development of climate technology, and the promotion of Diversity and Inclusion in the tech industry.