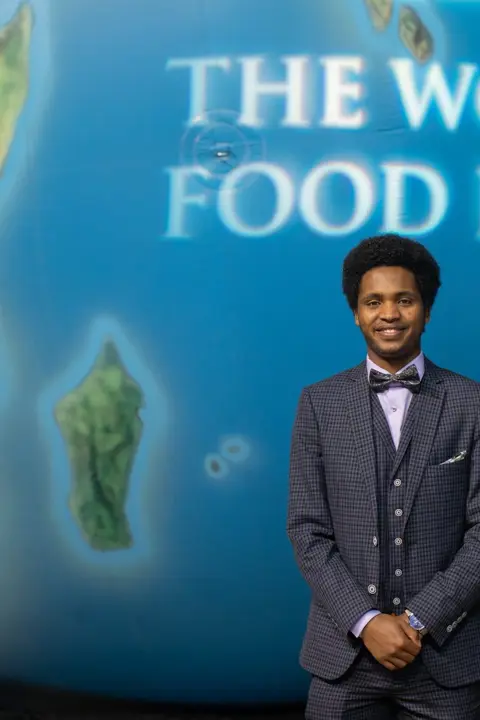 Haji Ali
John F. Kennedy High School
Cedar Rapids, Iowa
My idea for this project evolved when I was in tenth grade. My biology teacher suggested I write a paper on water insecurity in Ethiopia for the World Food Prize. This would be easy for me. I didn't have to do much research because I had experienced it first hand. After presenting my paper, I became a Norman Borlaug scholar. This was where my dream for the project began. I would build a well on my family's farm in Ethiopia and turn it over to the community.
The money given to me by my church and the community of Cedar Rapids, along with online fundraising, allowed me to return to Ethiopia to start the project on my family's land. The project is now well-underway.
NSHSS is a community of driven individuals and a network of more than 2 million lifetime members from across the globe who believe in being the next agents of change and the next thought leaders. The Be More Fund celebrates and honors that.