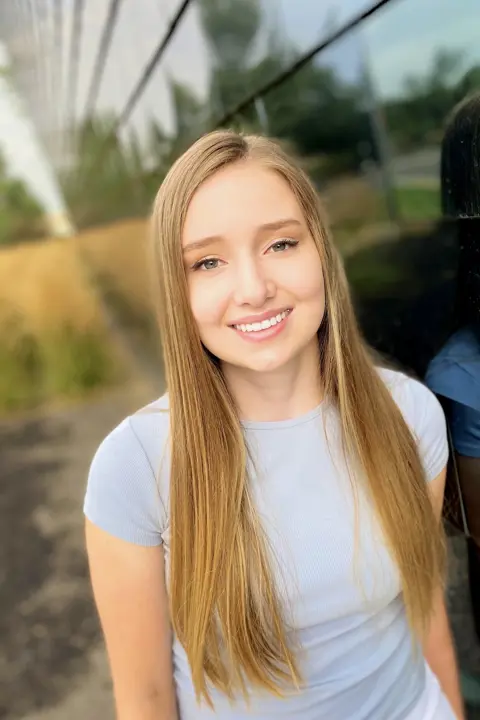 Kelly Plewe
Owyhee High School
Meridian, ID
Kelly is actively engaged in serving her community by facilitating and participating in many service opportunities as Vice President of the National Honor Society-Owyhee Chapter and as a Region 10 Youth Preparedness Council member for the Federal Emergency Management Agency. Kelly will be hosting outreach and education events at elementary and middle schools in Idaho to encourage preparation for natural disasters that affect her community.

Kelly actively participates in Debate Club. She is excited to learn more about the various roles in parliamentary procedure while serving as Senate Page for the Idaho Senate Pro Tempore during the 2023 legislative session. Kelly looks forward to being a full-time public servant for the state legislature. She will use this scholarship to help pay for a well-rounded university experience and a political science degree.
Ruth Bader Ginsberg, or "Notorious RBG" as she has been coined by Shana Knizhnik, was an American icon of epic proportions. As remembered by the American Bar Association, "It is undeniable that the late Justice Ginsburg transformed the legal profession, the Supreme Court, and the fabric of American society through her tireless advocacy for gender equity. She was a brilliant legal scholar who left a mark on American jurisprudence both in her role on the Court and as an advocate." NSHSS hopes to honor the blazing legacy of "Notorious RBG" by awarding ten (10) applicants with $1,000 each for their efforts to embody the spirit of RBG within their own communities.