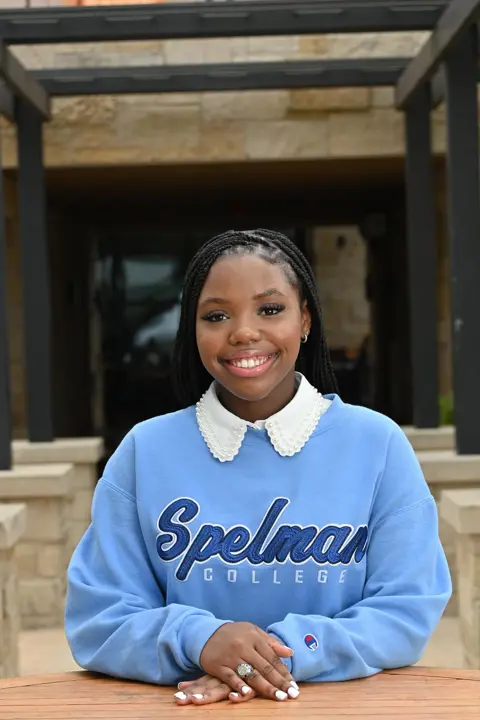 Lauren Forney
Taylor High School
Katy, TX
Lauren Forney attends Spelman College. She is elated to have an opportunity to expand her horizons, meet new people and cultivate her leadership skills by being selected as an NSHSS Activism and Advocacy Scholar.  
Lauren believes that you are never too young to serve. In 2016, at 12, she began Community Service Academy, where she works with youths across her city on service projects needed in her community.  
Lauren has received numerous national, regional, and local recognitions for her efforts to serve the community. Lauren was selected out of 5.2 million students by the Texas Board of Education as the Student Hero of the Year for her service to others. She has received the Prudential Spirit of Community Award for being in the top 10% of teens involved in community service.  
In 2019, Lauren was named by Jack and Jill of America, Inc. as a Teen that Inspires. She was awarded the Presidential Service Award by President Trump and President Obama for her courage and diligence in serving.  
In Lauren's free time, she enjoys working out and cooking new healthy recipes.