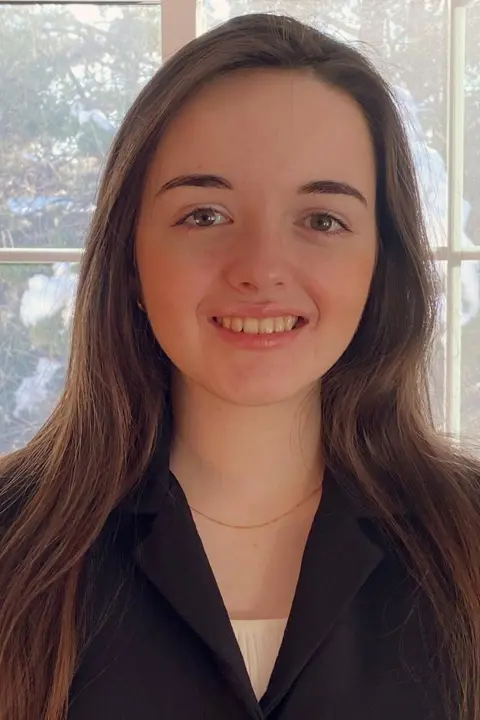 Lea Milanini
Wylie E Groves High School
Beverly Hills, MI
Lea Milanini is a passionate learner. She is a devoted student in and out of the classroom. The numerous readings, conferences, and research projects she completes accompany her rigorous work ethic. Throughout high school, in addition to successfully following the American curriculum, she earned the highest honors on the French Baccalaureate she self-enrolled for.

Actively committed to her community, Lea promotes volunteering in local and foreign neighborhoods. As Executive Officer of her high school's National Honor Society, she constantly invites others to join her projects, including mentoring a middle school's Honors Orchestra, playing music at Church, or even spending three weeks in Brazil, assisting needy families.

The stage is another of Lea's favorite places for generosity and inspiration. As Concertmaster of her high school's Symphony Orchestra and member of the Groves Electric Mayhem, she dedicates herself to her primary instrument, the violin. She also acts, sings, and dances in musicals and plays when not directing them; under her guidance, the "Sondheim Tribute Revue" won the MIFA One-Act State Competition!

Lea is heading to the University of Cambridge to pursue a Land Economy degree. Her career plan is to promote underprivileged neighborhoods' economic and sustainable development.
In Your First Scholarship, an award for those who have never before won a scholarship, we will be walking you through all the steps of the application process, providing the best tips and tricks, and essentially, leaving you with a refined "toolbox" for you to use in all your future endeavors—from academic to professional.