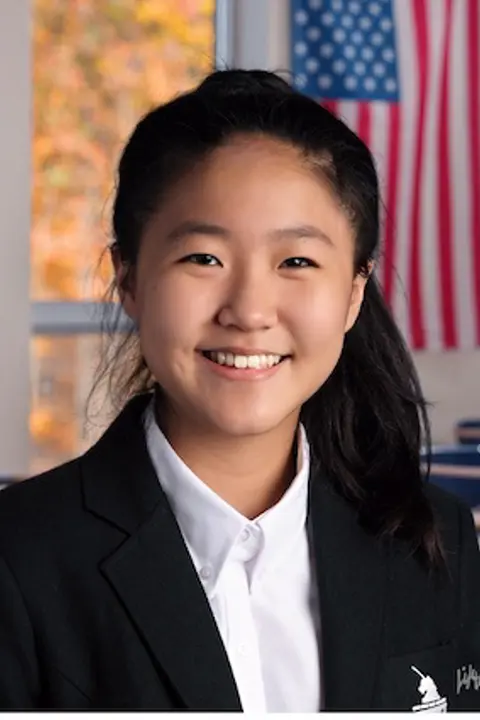 Youngju (Julia) Paek
The Hockaday School
Irving, Texas
Youngju Julia Paek
I utilized a study method that allowed me to recall the material through "personal connections." I did this by physically moving to different locations in an effort to install literal connections with the material I was learning, ultimately remembering the material based on where I memorized it. In other words, this artificial connection triggered my memory and therefore proved itself as an effective way of memorization.
 I believe VR (Virtual Reality) technology will help us create sentient experiences that will directly translate into achieving maximum performance in memorization. Because 'Millennials,' and 'Gen Z,' are familiar with SNS, images, and digital technologies, a monumental networking environment is just within reach!
I hope that 3D Study Cube can change our educational environment from competitive to collaborative, a new educational paradigm where people collaborate and connect with one another, that looks similar to but totally different from the ways of the current and allow numerous students ("Followers") living in underdeveloped areas learn effectively from their "Leaders" and "Advisors" through direct help. I dream of the restoration of the original definition of friendship that highlights companionship.
NSHSS is a community of driven individuals and a network of more than 2 million lifetime members from across the globe who believe in being the next agents of change and the next thought leaders. The Be More Fund celebrates and honors that.