NSHSS Scholar's Day Featured on CBS News
Date:
Tuesday, November 26, 2019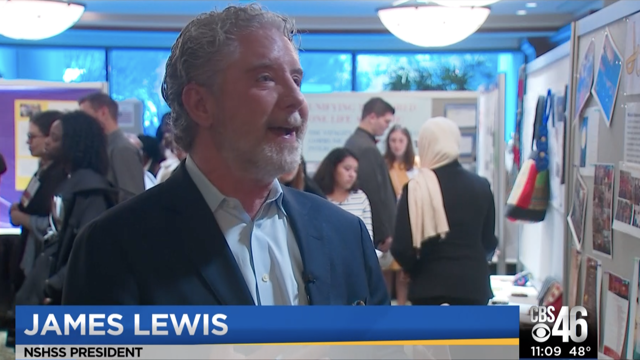 It was already an exciting two-day Scholar's Day event at the Omni Hotel CNN Center in Atlanta on November 22-23 with students and parents gathering to learn about scholarships, college admissions advice, tips from mentors, and more. Then a TV cameraperson from CBS Channel 46 arrived to help share the great news about NSHSS and of all the activity around Scholar's Day with a larger audience. Check out the spot, which aired in the Atlanta area just after the event. NSHSS President James Lewis was taking in all of the amazing Passion Projects that the students presented in front of a panel of judges for a chance to earn scholarship dollars. He described the competition as being "sort of like a Nobel Prize for young people." Mr. Claes Nobel, the senior member of the Nobel Prize Family, co-founded NSHSS as a way to honor and recognize academic excellence at the high school level.
Check out the full segment here.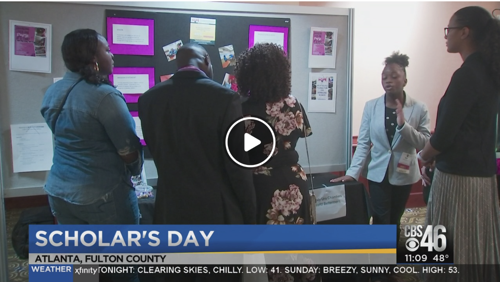 View the full program for Scholar's Day 2019 ATL!