Is NSHSS a Scam?
The answer is, "No!"
NSHSS is a reputable organization founded in 2002 by Mr. Claes Nobel, a member of the Nobel Prize family, and James Lewis. NSHSS is dedicated to supporting the academic advancement of young individuals as they navigate the transition from high school to college and career. The society has established strong partnerships with esteemed institutions such as the CIA, U.S. Army, and UC Berkeley. Unfortunately, a few individuals lacking firsthand experience with NSHSS have propagated false statements and misinformation, which are baseless and defamatory. It's important to discern the credibility of these claims and recognize NSHSS's commitment to empowering students in their educational journey. Again, is NSHSS a scam? Clearly we're not. 
We have identified and responded to the following false statements for your review regarding the question, is NSHSS a scam?
Quote: "NSHSS sends invitations to random students, regardless of achievement."
Response: We pride ourselves on being an inclusive honor society, which is why students need to meet at least one of eight academic criteria for membership. We believe students excel academically in a multitude of ways and deserve to be celebrated and supported for their achievements. NSHSS recognizes young scholars who have demonstrated excellence through their academic achievements based on objective criteria, including grades and test scores. Students must meet any one of the following criteria to be considered for membership.
3.5 Cumulative GPA (4.0 Scale) or higher (or equivalent such as 88 on a 100-point scale)

1280 SAT score or higher

1150 PSAT score or higher

26 ACT score or higher

Score 4 or higher on any AP exam

Total combined IB test scores of 36 or higher

IGCSE Grade A or higher

Top 10% rank in class
Many students are recommended by an educator. More info here.
So, is NSHSS a scam? As you can see, we are definitely not a scam. It is important to note that our members are students who are academically focused, active in their communities, and goal-oriented. Our NSHSS 2022 Career Interest Survey reports that the average GPA of our members is 3.72, and 76% said that they expect to be involved in activism or politics in the future. Universities like Stanford, Harvard, and UCLA also ranked in the top universities of choice for our highly motivated NSHSS members. Just look at our Be More Grant winners, whose projects include a tracking system for those with autism, a nonprofit to address the funding gap for fine arts in school, and the creation of a clean water irrigation system for families in Ethiopia. Yes, our members are brilliant. Check out more on this topic in the following blog, "Is NSHSS Hard to Get Into?" and "Why did I Get a Letter from NSHSS?"
Quote: "You shouldn't pay for an honor or access to scholarships."
Response: Honoring and recognizing high-achieving students is a core value of the society. However, people confuse that as being the sole purpose of our one-time membership fee. A member is not simply "paying to be honored," rather, they are paying to be a member of an educational association in order to expand and enhance their academic experience through various exclusive opportunities and to gain a network of like-minded peers from around the world, while also being recognized for their academic skill and future potential. A membership fee is common for member-based honor societies and organizations like NSHSS. In the United States, there are numerous honor societies at both the secondary school and collegiate levels, and academically talented students can expect to receive invitations from more than one organization, including options outside of the student's school. Like other academic or professional societies that also provide members with benefits such as free webinars, workshops, events, etc., NSHSS does charge a one-time fee for membership that helps the society offset costs of continuously providing member communications, programming, and benefits year after year. While NSHSS's fee is a one-time $90 investment, other societies may require annual fees or dues.
As a student moves from high school to college to the professional world, the concept of membership fees to join professional networks will become more and more familiar. This one-time $90 fee for membership may also be waived for qualifying students without the financial means through our fee-waiver program. We are happy to provide fee waivers because we believe financial circumstances should not stand in the way of a student's opportunities.
Furthermore, paying a membership fee to an educational organization should NOT be confused with an application fee for a scholarship. We do not charge application fees to apply for our scholarships and students are not required to be members to apply for them unless noted on the qualifications (Example: NSHSS Ambassador Scholarship is intended for NSHSS Ambassadors, of course). Scholarships are only one of many benefits of membership that also include: free webinars, virtual and in-person events and campus tours, educational conferences like Scholar's Day, study abroad programs like Nobel Week in Stockholm Sweden, discounts on test prep services, leadership programs, and so much more.  
As you can see, all this information should provide clear answers to the question of, is NSHSS a scam? NSHSS is a reputable organization and there are many false claims.
Quote: "Students don't get anything out of it. There is no benefit to NSHSS."
Response: What we boast in member benefits, we deliver in member benefits; however, there is an expectation that a student must participate in the opportunities presented to truly experience the benefits of the society and make their membership worth it. If you don't use your gym membership and you gain weight, is the gym a scam?
Real Benefits include:
Volunteer & study abroad opportunities and discounts 
And more!
Our active members can speak for themselves about their own experiences and what it is truly like being a part of the society. That's why we allow our members to participate in social media takeovers regularly on Instagram and Snapchat. Members from around the world share what they are most proud of academically and how they have benefited personally from their NSHSS membership. We encourage anyone who is curious about what our members have to say about the society to reach out to them and ask questions. We do our best to bring our members forward to educate the public about NSHSS, therefore, potential members can also reach out via email to our Collegiate Council Executive Board to gain more insight about membership opportunities or to simply ask academic advice from our experienced college student leaders. We also encourage the public to check out our testimonials and scholarship winners for more insight from actual members and scholarship recipients. 
Quote: "Universities and admissions representatives don't recognize NSHSS, so don't list it on your resume."
Response: Since NSHSS and its partners provide real benefits such as more than $2M in scholarships, internships and study abroad opportunities, partner discounts on college prep testing, volunteering opportunities, and leadership programs, all of these items can be added to one's college resume and can certainly enhance one's application. Colleges want to know if a student is serious about their academics and adding these things to their resume will demonstrate the positive characteristics of the student. NSHSS members become part of a built-in community of like-minded peers who are serious about pursuing academic excellence and have high hopes and dreams for their futures. Of course, putting NSHSS alone on one's application does not guarantee entrance into one's college of choice, but putting an honor society down among all the other amazing academic and community involvement on a resume will absolutely demonstrate a highly-motivated student. 
Furthermore, NSHSS has earned the support and recognition of numerous renowned and highly-respected universities, governmental leaders, and organizations who believe in its mission to support students in their pursuit of academic achievement and world betterment. These universities and organizations turn to NSHSS for partnerships and collaborations because they know that our amazing members are potentially well suited for their programs and opportunities as well. Our partnerships and collaborators include the U.S. Army, St. Jude Children's Research Hospital, and the Central Intelligence Agency (CIA). Our first member event with St. Jude Children's Research Hospital was complete with a panel, pizza party, interactive workshops, and a tour of the hospital. The event was one of the most anticipated of the year: Check out the recap video and professional photography here.  Additionally, NSHSS has been vetted by and has had a strong partnership with the CIA since 2013. As a result, the CIA offers NSHSS members recruiting opportunities, internships, full time positions, and scholarships. The CIA has presented at every NSHSS event for the last seven years. See info about the CIA STEM Camp for select NSHSS members at the Langley, Virginia, CIA headquarters, and the organization's participation in our Scholar's Day program. 
Other most notable Partnerships and collabs include: 
So it is clear that colleges and universities DO NOT look down upon NSHSS or its members. Our partnerships are expanding and becoming more noteworthy year after year, and we want our current and potential students to be a part of the tremendous growth and notoriety we have acquired over the years and in the years to come. 
The Former President of the National Association of College Admissions Counselors (NACAC) Nancy Beane states, "As an educator for 45 years and a college counselor for 28 years, I believe that organizations like NSHSS help students to find their place, to find their voice; and then help them to figure out how they want to contribute to society in the future."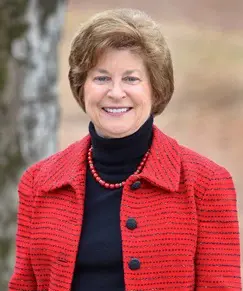 Quote: "NSHSS misleads students into thinking it's the NHS."
Response: NSHSS is a completely separate organization from NHS, and we outline some of the things about NSHSS that differentiate us in the following blog, "NSHSS vs NHS: What's the Difference?" and in our FAQ.
"Membership with NSHSS is an individual membership and is not chartered through schools. Being an individual membership is what allows NSHSS to offer a continuity of benefits that extend after high school graduation, into college, and beyond. Because it is based on the individual, not the school, it also means that membership remains with the student even if they transfer schools or are homeschooled. It also means that any student who qualifies can be a member of NSHSS regardless of their location. Membership is for a lifetime and is not renewed annually."
We spell out our full name in the invitations and encourage prospective members to view our website to learn more about us. Also, we never discourage students from joining NHS. In fact, we encourage students to join multiple honor societies if invited. Additionally, MANY of our members are part of both societies, and we encourage them to share their experiences with others, even discussing it on our social media channels. Furthermore, since many other honor societies do not require a school chapter, this should NOT be used as an indication to discredit an organization. We hear quite a lot "My counselor said that if it's not associated with my school it's a scam." Simply put, this is untrue.
Furthermore, our brand can be differentiated from NHS in three clear ways, the abbreviation, the crest, and brand colors. "NSHSS" is five letters versus three letters for National Honor Society, "NHS." Our crest is circular with a shield and a number of other symbols including a feather and a crown, while the crest for NHS is a polygon with a torch. Lastly, the NSHSS brand colors are burgundy and gold while the NHS brand colors are blue and white. So, keep these identifiers in mind as high achieving students will likely be recommended for more than one honor society. 
Quote: "My counselor has never heard of NSHSS and said it's a scam."
Response: NSHSS is a legitimate honor society that has existed since 2002. James Lewis and Claes Nobel, a member of the Nobel Prize family, established the society so that Mr. Claes Nobel could continue his family's legacy in his own way by recognizing the brilliant young minds that would lead the world in the future. We work diligently to get the word out about the society; its benefits, our partners, and the incredible students and educators from around the world. Not everyone is familiar with NSHSS, but the legitimacy of the organization stands strong. 
Year after year our network of supporters grows bigger and stronger. In time, more and more people will understand that NSHSS is real and not some "elaborate marketing ploy." Check out what Sofia Gonzalez, NSHSS Educator of the Year said about NSHSS at Scholar's Day. She was a keynote speaker and mentor at the Mentor Roundtable whose speech earned her a standing ovation. NSHSS and it's scholarship winners have gained national recognition and those instances continue to expand each year. Check out some noteworthy publications that feature stories about NSHSS and our amazing scholars and educators.
Quote: "I accepted my invitation and have not received anything, such as any of the scholarships that I was informed about."
Response: As a new member, you will receive a membership kit after accepting your invitation. The kit contains:
Your membership certificate

A welcome letter from NSHSS founder Mr. Claes Nobel with your membership ID number

A press release that announces your membership in the Society

Information about your benefits and how you can apply for scholarships

Information from NSHSS partners and programs

Window decal to proudly display NSHSS membership

FREE tassel drop (to be worn on the tassel of the graduation cap, provided by the school)
We believe the membership is what students make out of it. Scholarships are not handed out upon acceptance of the invitation. Students may apply for the many scholarships offered by NSHSS and our renowned partners. Scholarships are offered to students with interests in the arts and humanities, STEM fields, leadership, and more. The number of applicants for each NSHSS scholarship varies, so the most effective way to increase your chances of winning is to be selective and apply for scholarships best suited for you and your interests. 
Students can make the most of their membership by logging into their member dashboard regularly. Students may update their profile to receive important messages, offers, and information and begin exploring the nshss.org website. Students can also:
Put their press release in the local newspaper to announce their membership to the world; announce it on social media

Attend an NSHSS member event or college fair 

Write an article for the NSHSS Blog or Scholars Journal
Become an NSHSS Ambassador to develop leadership skills, volunteer for society events, and spread awareness about NSHSS benefits and activities
Follow NSHSS on Instagram, Snapchat, Twitter, and Facebook to get the latest updates and information

Explore the discounts, scholarships, and other privileges offered by NSHSS partners
Quote: "I have never heard of an honor society that offers lifetime membership and benefits. How can the benefits be accessible if NSHSS is only for high school students?"
Response: Being an individual membership is what allows NSHSS to offer a continuity of benefits that extend after high school graduation, into college, and beyond. Because it is based on the individual, not the school, it also means that membership remains with the student even if they transfer schools or if they are homeschooled. Additionally, it means that any student who qualifies can be a member of NSHSS regardless of their location. Membership is for a lifetime and is not renewed annually.
NSHSS members will continue to enjoy the benefits of membership into their college years and beyond. After high school, members are still able to apply for scholarships, internships, and study abroad opportunities. NSHSS college members also have the opportunity to participate in unique events such as the festivities surrounding the Nobel Prize awards in Stockholm, Sweden. NSHSS has a career center, where students can access workshops to build their resume and network with officials in careers that they are interested in. They can also apply for our Fellows program and continue to be a leader for the Society while also being a professional. Fellows can volunteer at events, moderate panels, and workshops, network with other professionals from around the world, and even be speakers or mentors for our high school and college members. 
When we invite you to become an NSHSS member, we are excited for you to potentially join our diverse network of high-achieving scholars. If you meet one of our eight academic criteria, we welcome you and believe you deserve to be celebrated and supported in your academic pursuits. We are proud of you and your family should be, too! Not only that, we can't wait to see what more you will achieve.
As always, we are here to serve the hopes, dreams, aspirations, and goals of our student members, young professionals, educators, and parents. If you still have questions and would like to speak with one of us directly, please call our Member Services team at 866.343.1800, M-F, 8a-6p EST or email us at information@nshss.org.
NSHSS Benefits: Scholarships, Networking, Opportunity, and More!
Why should you join NSHSS? The reasons are endless, from scholarships to networking opportunities. Learn more about this amazing organization that unites the very best and brightest students from the United States and around the world. Hear from our co-founder, partners, and current members about what it's like to be part of NSHSS. There is no question that NSHSS is legit.
NSHSS Benefits: Scholarships, Networking, Opportunity, and More!
Lawrence (Larry) Schall: President of the New England Commission of Higher Education
NSHSS supporters include individuals like the president of the New England Commission of Higher Education. We are very proud of our renowned partners and supporters who help us continue our mission to assist students with their journey to success.
Videos featuring NSHSS members, partners, and events!
Encoura, A Division of Act
St. Jude Children's Research Hopsital
$10,000 Be More Grant Winner: Ruby Tilghman
NSHSS Brings A Career Opportunity With CollegeAdvisor.com
Be Honored. Be More.
NSHSS members explain how they go above and beyond to be more for their communities and the world.
St. Jude Children's Research Hospital and NSHSS
Connecting to make a difference through honor and leadership.
Sofia Gonzalez on Scholar's Day DC
Educator of the Year shares her experience at the biggest NSHSS event of the year.
Share Your Passion
Judges selected winners in the World Betterment and STEAM & Innovation categories.
NSHSS Scholar's Day DC
Highlights from our annual member event.
Todd Rinehart, President of the National Association for College Admission Counseling (NACAC)
Todd Rinehart, University of Denver Vice Chancellor for Enrollment and NACAC President presented an education workshop and live Q&A. Mr. Rinehart provided valuable insight on the simple three-step process to college admissions as well as tips and tricks when applying and selecting your ideal college. Again, this demonstrates that NSHSS has a growing community of supporters from renowned organizations!