The University of Western Australia
Established in 1911 as Western Australia's first university, The University of Western Australia (UWA) has an international reputation for remarkable and life-changing contributions across research, learning, and teaching. UWA is ranked in the world's Top 100 universities, and number one in Western Australia.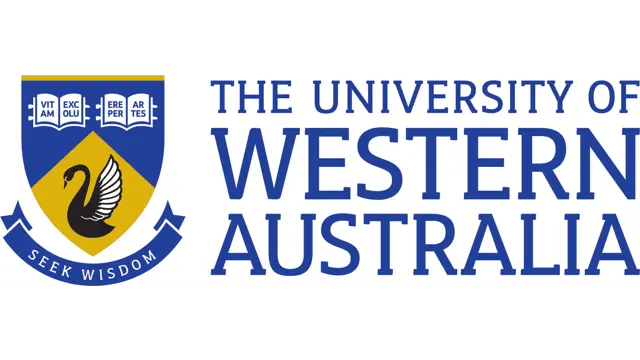 The University of Western Australia
UWA is a member of the prestigious Group of Eight, a consortium of Australia's eight leading universities, reputed for their quality of education and research across the world, as well as the Worldwide Universities Network and the Matariki Network of Universities.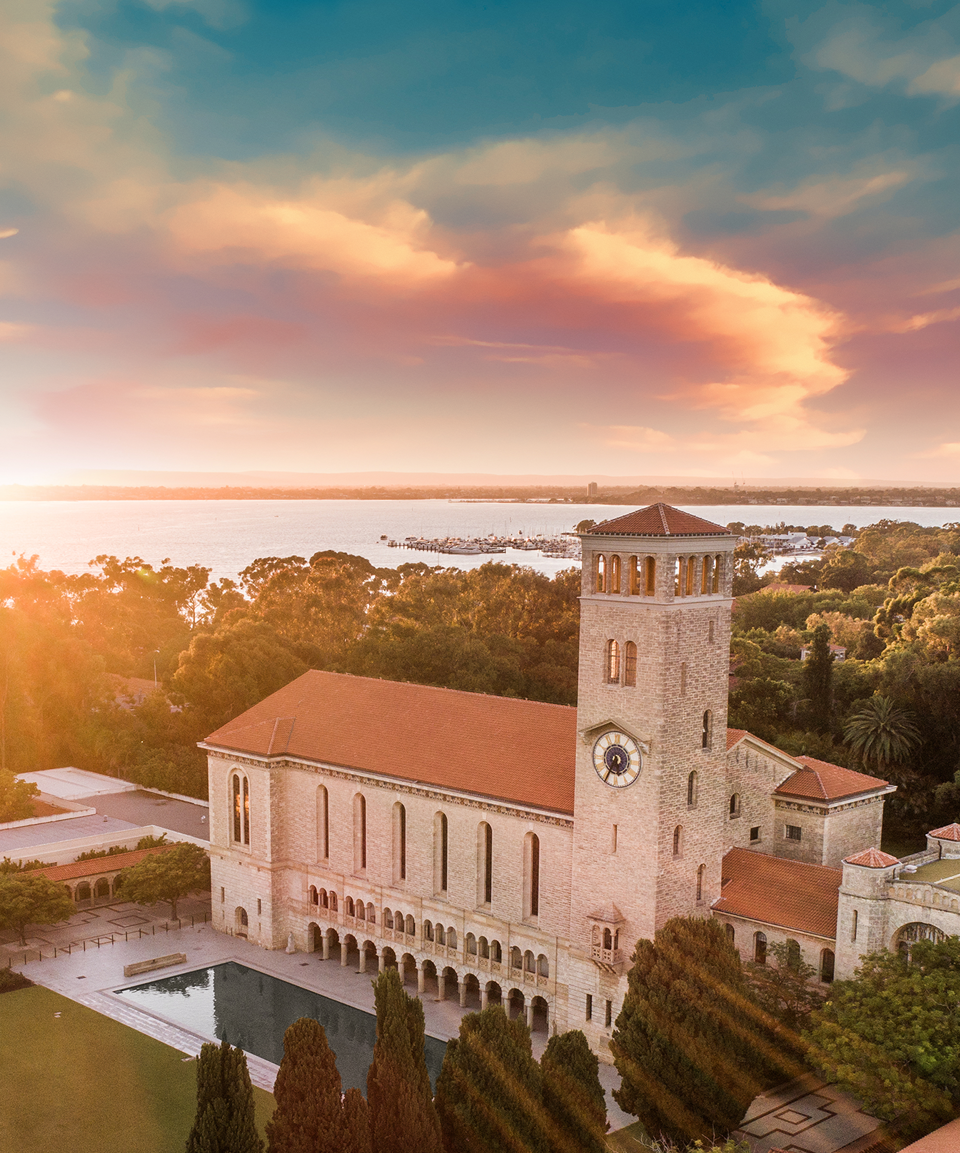 Perth, Western Australia
Located on the west coast of Australia, Perth is the gateway city to Asia, the Middle East, Africa, and Europe.
Perth is Australia's hidden gem, and Australia's sunniest capital city, with an average of eight hours of sunshine per day all year round. It is a city of growth and opportunity, with a laid back, relaxed vibe. Western Australia is Australia's largest state and is home to amazing and diverse natural beauty, stunning beaches, world-class wineries, and famous Indian Ocean sunsets.
UWA is located five kilometers from Perth's central business district, next to the iconic Kings Park and the Swan River. The University is often described as one of Australia's most picturesque campuses.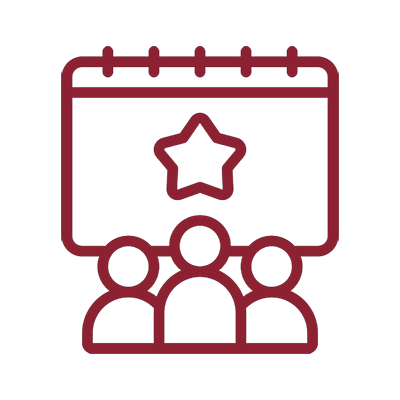 Student experience
UWA offers a world-class student experience and has an innovative course structure allowing students the flexibility to design courses to meet their needs and develop skills to increase their employment and education prospects. More than 25,000 students are enrolled at UWA from more than 100 countries.
UWA offers a wide range of internationally recognized bachelor's degrees designed to meet the growing demand for skills that address today's shifting economic, social, and technological landscapes. Within a wide choice of both comprehensive and specialized degrees, students have more options and more opportunities to either design their own degree with two personalized majors or specialize just in one focus area, gaining a deeper level of understanding within a chosen field.
Degree Programs
UWA also offers Combined Bachelor and Masters (CBMs), an accelerated pathway to a Master's degree, where students complete a double major and a semester of more advanced study in three years and then complete a full year of postgraduate study.
High achieving high school students also have access to assured pathways to professional postgraduate degrees, such as the Doctor of Medicine, Doctor of Dental Medicine, and Juris Doctor (Law). By taking an assured pathway, students can complete the study requirements in a shorter period of time, i.e. 6 years to become a Doctor rather than 7 years.
UWA degrees are extremely hands-on, with 60% of all majors incorporating a practical, work-integrated learning component.
Research
UWA delivers world-class research and continues to attract the world's brightest minds. This year, Professor David Blair was awarded the Prime Minister's Prize for Science for contributing to the first detection of gravitational waves. Professor Ryan Lister was awarded joint Scientist of the Year in the Premier's Science Awards for his significant advancements in understanding the programming of cells in living creatures.
Community
UWA has a strong connection to industry and government and contributes to communities both locally and internationally. As the founder of the Perth Festival (the first of its kind in the southern hemisphere), UWA is part of Perth's dynamic cultural scene and its campus is home to numerous galleries, museums, and theatres.
Scholarships
UWA encourages students to pursue excellence in their studies and offers a range of scholarships that recognize academic achievements and assist with the cost of study.